How Jinger Duggar And Jeremy Vuolo Really Make Their Money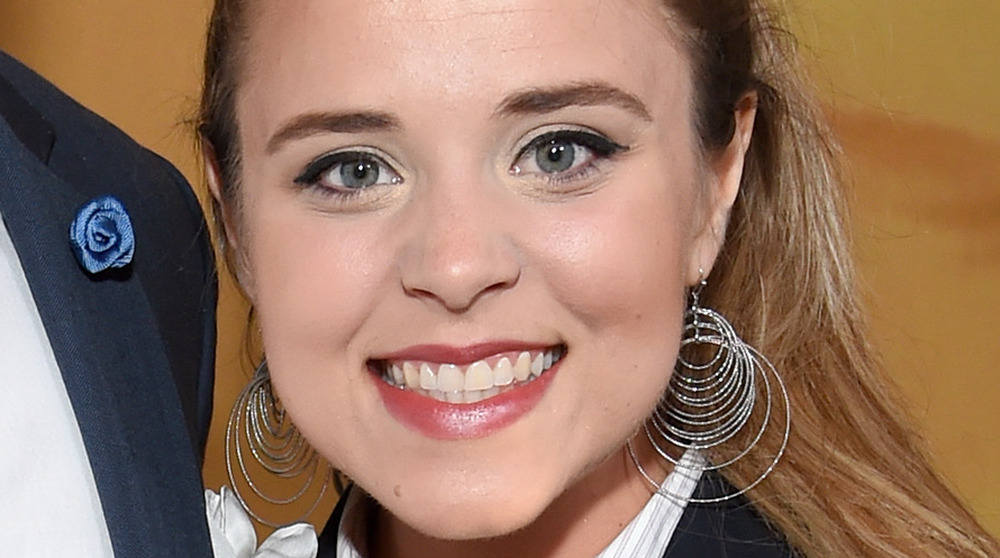 Michael Kovac/Getty Images
Jinger Duggar Vuolo and her husband, Jeremy Vuolo, are an enterprising couple. Jinger and Jeremy do things differently than the rest of the Duggar family. They moved to California so Jeremy could finish his education at The Master's Seminary and become a pastor. Jinger is an Instagram influencer; she has 1.4 million followers, and unlike some of her sisters, she's doing sponsored posts for several brands.
Many fans want to know how Jinger and Jeremy make their money, as a growing group of Duggar fans is concerned that the couple may be financially in over their heads. Radar Online reported Jinger and Jeremy's home in LA's San Fernando Valley is worth almost $700,000, and that is a high monthly rent compared to Arkansas. The Vuolo family has grown, the couple welcomed a new baby girl in November 2020, Evangeline Jo Vuolo. The Counting On stars newborn in the house joins big sister Felicity Nicole Vuolo. Babies are a blessing and adding children means adding new expenses.
Jinger was known as a "rebel" in the Duggar family, which means she likes to wear pants and highlight her hair. So it doesn't come as a surprise that Jinger and Jeremy are making different choices than Michelle Duggar and Jim Bob Duggar. Keep reading to learn more about how the pair makes their money.
'Counting On' helps Jinger Duggar and Jeremy Vuolo
According to Celebrity Net Worth, fans don't need to worry about Jinger Duggar Vuolo and Jeremy Vuolo's finances because the couple is worth $2 million. The pair makes the bulk of their income right now from the TLC series Counting On.
The stars of Counting On earn big bucks for letting the public inside their lives. Reality TV producer Terence Michael told E! News, "If TLC budgets about $250,000 to $400,000 per episode... that would mean $25,000 to $40,000 in the Duggars' pockets for four or five days' work, which is roughly how long it takes to film a typical episode."
With the money earned from the TLC reality series, combined with Jinger's sponsored Instagram and YouTube posts, the Vuolos can "get by" even in a high-priced market like Los Angeles. A reality TV blogger also reported that the Vuolos might have a book on the way in 2021. According to Katie Joy's Without a Crystal Ball, the book will give details on "Jinger's life growing up on camera on TLC's 19 Kids & Counting and now on Counting On." The book news hasn't been confirmed by Jinger or Jeremy yet.
Not all Jinger and Jeremy's endeavors have been successful, but the couple is trying new things and living well in California.