Do All Of The Queen's Children Get Along?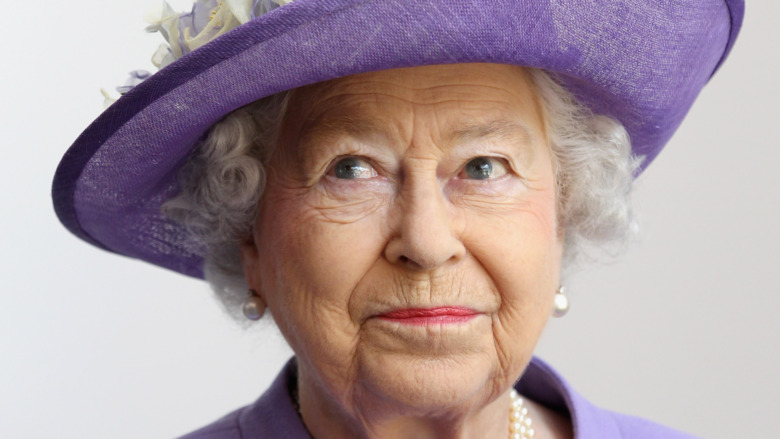 Chris Jackson/Getty Images
There's nothing like weddings and funerals to bring flung family members together again. And there's nothing like those stressful family events for bringing old disagreements to light and highlighting differences between family members. The British royal family clearly isn't exempt from this — just look at all the drama surrounding Prince Harry and Meghan Markle stepping away from their royal duties.
Now that Queen Elizabeth II's family has all returned to the fold to pay tribute to the late Prince Philip, who died on April 9, 2021 at the age of 99. Elizabeth and Philip had four children: Prince Charles, born in 1948, Princess Anne, born in 1950, Prince Andrew, born in 1960, and Prince Edward, born in 1964, per BBC.
Anyone who watches Netflix's The Crown has a bit of an inside track to the strained relationship between the queen and Prince of Wales. Whether the drama is played up for effect remains to be seen, but it's not hard to believe that most of it is true, especially in regards to Charles' marriage to Princess Diana, Women's Health reports.
But is there drama between the other children of Elizabeth and Philip? With the rules of succession, one might think there could be some tension between Charles and his younger siblings. Here's what we know. 
Queen Elizabeth's children aren't "best buddies"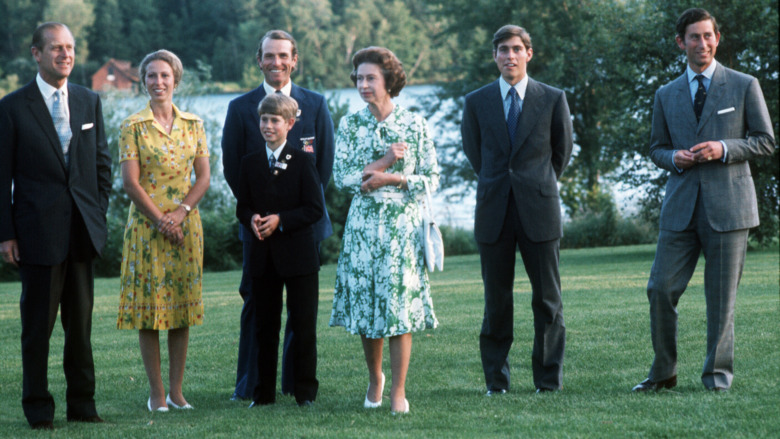 Anwar Hussein/Getty Images
While there are plenty of photographs of Prince Charles, Princess Anne, Prince Andrew, and Prince Edward together at public events and state occasions, Queen Elizabeth II's children reportedly do not have close relationships.
An Australian podcast called Royals had royal commentator Angela Mollard on to dive into the dynamics of the relationships between the royal siblings. "Honestly, you couldn't get more different children. You've got Anne, who's incredibly strong-willed and forthright," Mollard said (via Express), claiming that Anne was the "favorite" of her father, Prince Philip. Then, she said, "Charles, who is a softer, gentler character who really did need better parenting, he needed closer parenting." She continued, "Andrew and Edward, they sort of got on with it, they didn't have the focus so much as younger children. It's not like you could say Andrew and Charles are best buddies, it's not that kind of family."
Mollard also explained that the queen almost has "two sets of children." "She had Charles and Anne, then a decade later had Andrew and Edward, so it's almost like two distinct families." Mollard then went on to point out that Charles and Anne in particular were largely raised by nannies. "If you haven't got parents who show you a lot of affection and communication, because effectively you've been brought up by nannies, then you're not going to really learn that with your own siblings." It sounds like the queen's children rely on their aristocratic friendships outside of the royal family rather than their siblings.