Inside Corinne Foxx's Relationship With Her Dad Jamie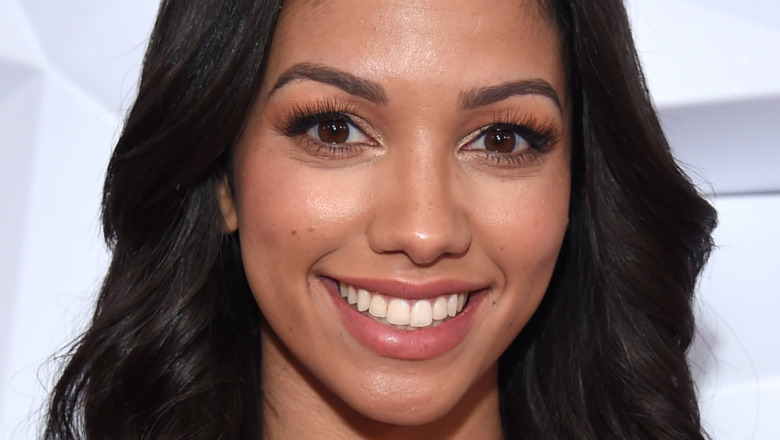 Shutterstock
Corinne Foxx is spilling what it's like to have Jamie Foxx as a father. The model and actor, who was chosen to be Miss Golden Globe in 2016, per Variety, has been in the spotlight since she was a child. As W Magazine noted, she appeared on her father's self-titled show when she was 6 years old and regularly accompanied him as his date on red carpets. That said, Corrine has never really liked the attention of being the child of a celebrity father, telling the magazine in 2013, "I never like attention. I feel uncomfortable with it and always have."
Although she doesn't enjoy the spotlight, Corinne has steadily made a name for herself in the entertainment industry. Per The Hollywood Reporter, Corinne signed with top talent agency CAA in 2018 and serves as the DJ for her father's game show Beat Shazam, which was renewed for a fourth season in January 2020 (via Deadline).
Unlike some celebrity children who do not like to be associated with their famous parents, Corinne doesn't seem to mind working with her father on projects. So what is it about their father-daughter relationship that has translated into professional success and personal happiness? Find out below.
Corinne Foxx thinks dad Jamie is 'over-the-top' and 'embarrassing'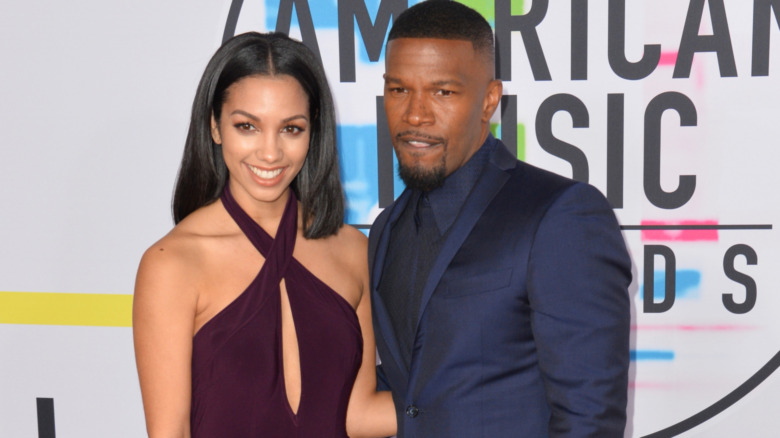 Shutterstock
To viewers, Jamie Foxx may seem cool or funny at public events and in films, but he is actually an embarrassing father in real life, according to his daughter Corinne. "He's very charismatic and he's, you know, an entertainer," Corinne revealed on the April 11, 2021 episode of CBS This Morning in an interview with her dad. "And that's great when he's an actor. But when he's a dad, that's the last thing a teenage daughter wants her dad to be, which is over-the-top and drawing attention to himself."
Corinne's first-hand experience with an embarrassing dad gave her the idea to produce a show based on their relationship. Corinne is an executive producer on Netflix's Dad Stop Embarrassing Me!, where Jamie plays the "corny" dad. But even though Jamie embarrassed Corinne growing up, she understood why he did it. 
"Now, I'm at the age where I can appreciate all of his quirks and him being over-the-top and I definitely have a new perspective on all of his antics now," Corinne told the New York Post. "We're incredibly close and I think we always had this yin and yang relationship where he was really over the top and I was more reserved and that's where in my teenage years a lot of conflicts happened. But now I think we can appreciate those qualities in one another and we use that creatively to our advantage."