Why Topher Grace Really Walked Away From That '70s Show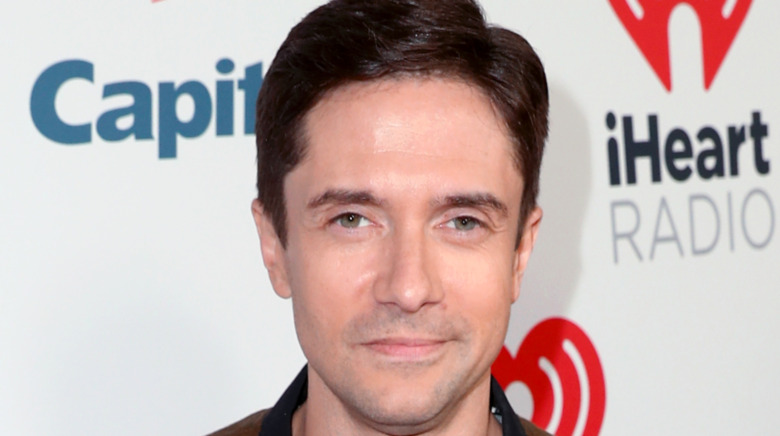 Joe Scarnici/Getty Images
Why did Topher Grace eighty-six "That '70s Show"?
Born Christopher John Grace in New York City, per IMDb, the handsome Hollywood fixture gained stardom for his iconic portrayal of Eric Forman on the beloved high school hang-out sitcom. It marked, per Entertainment Weekly, Grace's "fifth time ever acting." "I had a weird origin story where I was in a high school play, and I was really only in that because I sprained my ankle and I couldn't be on the tennis team," he told EW. "I was at a boarding school in New Hampshire and the girl who did the sets, her parents were big-time Hollywood producers and produced "That '70s Show" and "Third Rock From the Sun." It really is who you know!
After seven seasons on the Fox sitcom, Grace was ready to leave the '70s behind, so to speak, exiting the show. (On the series, Eric left Wisconsin to go teach in Africa.) It ran for one more season without him, though he briefly returned for the finale. But much like his co-stars Ashton Kutcher and Mila Kunis, bigger screens truly did await. From (the cult classic, shall we say?) "Spider-Man 3" to Christopher Nolan's "Interstellar" to 2019s Oscar-winning "BlacKkKlansman" — in which Grace swiftly portrayed KKK leader David Duke — the star made good on that early Hollywood connection. Make that great! But it still begs the question, why did Grace leave "That '70s Show" earlier than his co-stars in the first place? 
Topher Grace left That '70s Show to hit the big screen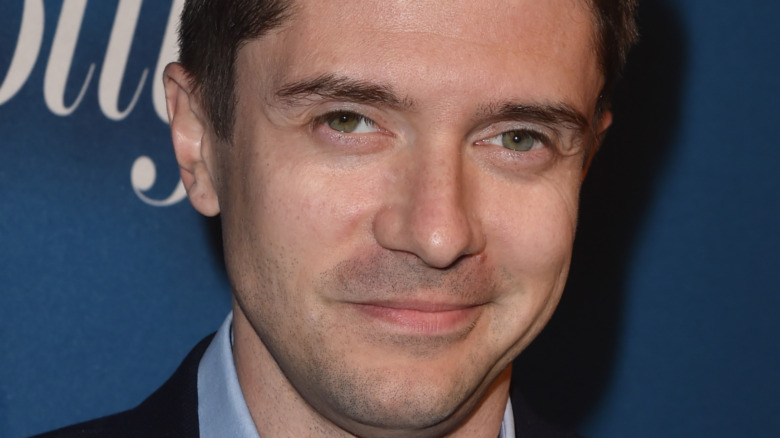 Kevin Winter/Getty Images
So why did Topher Grace leave "That '70s Show"? If his impressive film resume was any indication, yup, he felt like the sitcom was holding him back. Plus, with a series salary of "$250,000 to $350,000 per episode," per Celebrity Net Worth, clearly Grace could start being choosey. Which is pretty much the goal in Hollywood, no? Either way, that's just what he did. 
"I was feeling really confident and good, and it occurred to me that I was really lucky to have been on a sitcom for a lot of years," Grace told Indiewire in 2018. "I realized then that I didn't really need a lot more money." According to Indiewire, Grace "remembered telling his agents, 'I don't want to do anything but work with auteurs.'" His agents thought it was a financial risk, but from Spike Lee joints to Christopher Nolan epics, Grace has proven himself as a dramatic actor indeed. "I didn't care [about the size of the role or the salary]. It's what I wanted to do with my life," he added. "I just want to work with people where I see their film and go: 'I will do whatever your next film is.' I don't have to sit there and decide if it's going to be good or not."
With a net worth of $14 million today, per Celebrity Net Worth, clearly that strategy has paid off ... literally, and artistically! 
Topher Grace will play Eric Foreman again in That '90s Show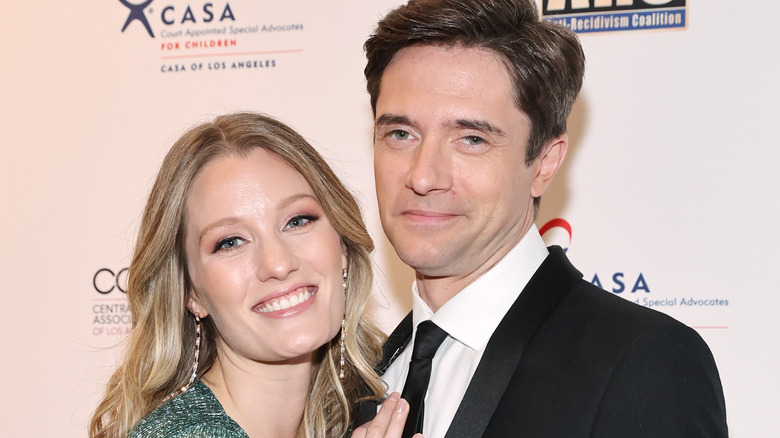 Amy Sussman/Getty Images
Rebooting a popular series — and having it be successful — often depends on whether or not the folks who made it popular return. Let's be honest, no one wants to see a "That '70s Show" spinoff without anyone from the original cast. Luckily, five of the original six cast members – not Danny Masterson – are coming back to reprise their roles, according to Deadline. That includes Topher Grace. "That '90s Show" centers Eric and Donna's daughter Leia in 1995 spending the summer with her grandparents, Kitty and Red.
Grace himself confirmed the casting on Twitter in April by showing off his Point Place Class of '77 shirt. "Yup, still fits. #hellowisconsin," the actor wrote. Creating a '"70s Show" reboot or spinoff had been talked about for years — there was even a short-lived spinoff, "That '80s Show," in 2002 — so fans were probably not terribly surprised when the news finally broke.
Speaking to The Hollywood Reporter in 2018 about a potential reboot, Grace said he wouldn't hesitate to take on his character again. "We were all very close, having that experience every single day with each other," he told the outlet. "It was great to broadcast it out once a week, but, like, I'm still great friends with those guys." Grace added at the time that it would be hard to get everyone together again for a reboot. But, it looks like everybody cleared their schedules, and we'll get to experience their friendship chemistry once again.