The Real Reason Princess Anne Got Divorced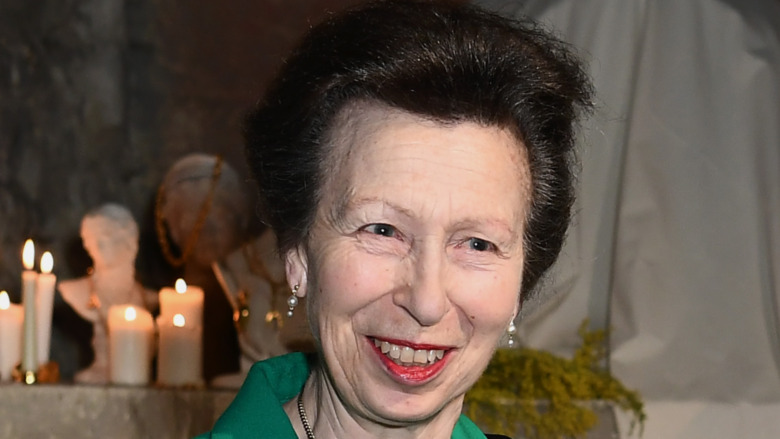 Jeff Spicer/bfc/Getty Images
Three out of four of Queen Elizabeth and the Duke of Edinburgh's children's marriages ended in high-profile divorces — most likely to the utter dismay of their royal parents. It's reported by Showbiz CheatSheet that prior to becoming queen, Her Majesty was even once quoted as saying that "divorce and separation are responsible for some of the darkest evils in our society today." Alas, in the famous words of country legend Merle Haggard, "Mama tried."
While there was plenty of speculation and tabloid fodder as to why Prince Charles and Prince Andrew parted ways with their wives, many still wonder about Princess Anne's split with her first husband, Captain Mark Phillips, a commoner whom the princess connected with while making her rounds on the equestrian scene as an avid horseback rider, per Town & Country. 
So what's the real reason the pair made the difficult decision to separate after 16 years of marriage and two children later? Keep reading to find out!
Princess Anne's first husband fathered a child out of wedlock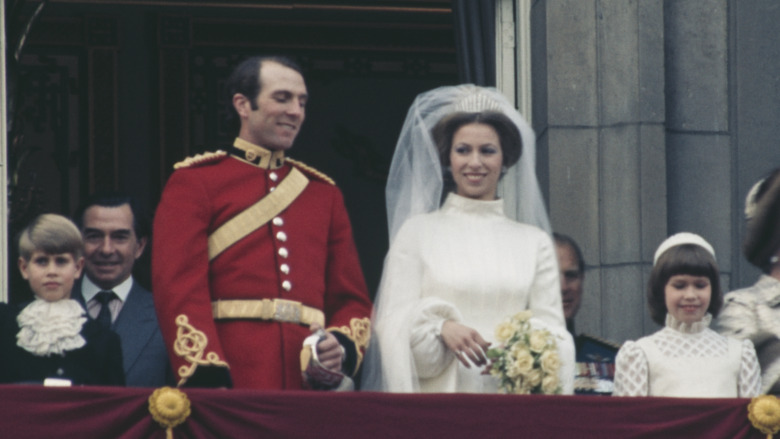 Fox Photos/Getty Images
According to Town & Country, Princess Anne's first marriage to Captain Mark Phillips was rumored to be riddled with infidelity — on both sides. 
It's reported that in 1981 after the birth of their second child, a daughter named Zara, the couple started experiencing marital issues and even carrying on affairs outside of the marriage. Matters only worsened in 1985 when Phillips produced a child out of wedlock with mistress Heather Tonkin. In 1991, it was proven that the child was indeed that of Phillips'.
During an interview, Tonkin told The Daily Express that her intention "was to get Mark's public acceptance of her and to be able to enter his name on her birth certificate" and that she only opted to go to the press with the news after his financial support of their child, a daughter named Felicity, became sporadic. "I wish I could wake up one morning in the knowledge that the record had been put straight and I don't have to worry anymore," she revealed to reporters. 
In 1992, the couple's divorce was finalized and that same year Princess Anne went on to marry Commander Timothy Laurence ensuring she got her "happily ever after" after all. As the saying goes, one must kiss a few frogs before they find their prince.