Vanessa Kirby Shares A Surprising Truth About Her Acting Journey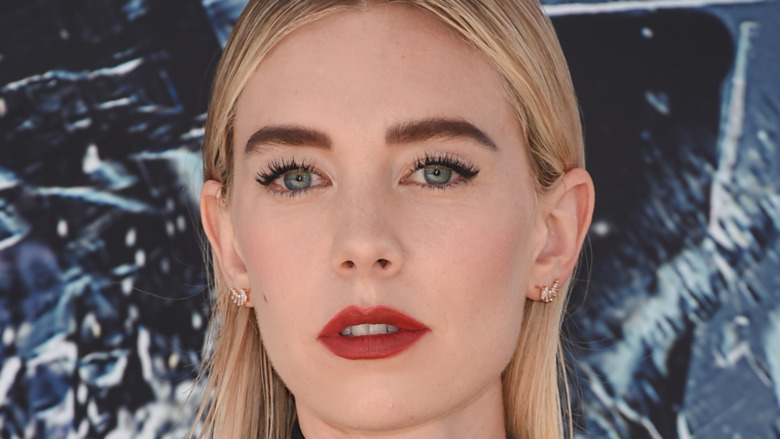 Shutterstock
Nascent acting superstar Vanessa Kirby, ever since she brought royal firecracker Princess Margaret to life on The Crown, has been on a steady ride to the top. Before her 2020 Netflix drama Pieces of a Woman nabbed her Golden Globe and Oscar nominations, Kirby followed her award-winning royal showing with two back-to-back action roles in 2018's The Fast & The Furious Presents: Hobbs & Shaw and 2019's Mission Impossible: Fallout. Speaking to The Guardian about diversifying her acting portfolio, Kirby observed, "I never thought that stunts and action would be my genre, but I'm understanding now that you can transcend genre."
Indeed, risk-taking in her career seems to come almost naturally to the Brit. In 2018, Kirby balanced her butt-kicking role (fighting Dwayne "The Rock" Johnson at one point) in Hobbs & Shaw with a wild character of a different kind onstage, portraying titular party girl Julie in National Theatre's production of the August Strindberg play. Critics like RadioTimes' Claire Webb hailed her Julie as "a virtuoso performance," further writing, "It's impossible to take your eyes off Kirby... she doesn't waste a line."
Despite glowing praise and accompanying accolades throughout her ever-hotter career — as well as accruing a net worth of $4 million, Kirby made a revelation in April 2021 that may take some fans aback.
Vanessa Kirby suffers from 'imposter syndrome' over her acting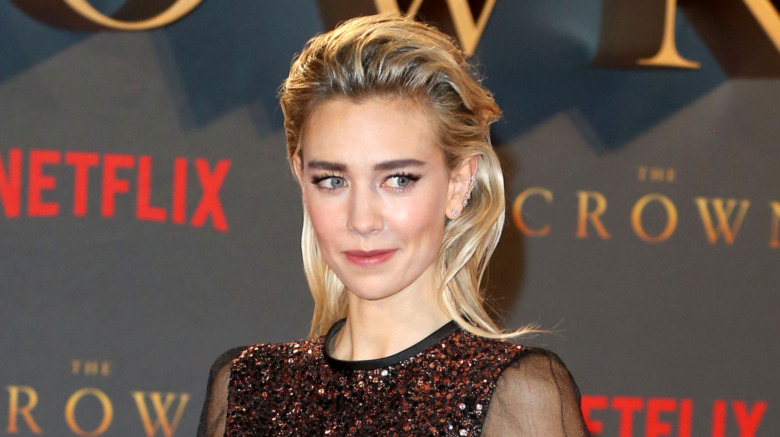 Shutterstock
As of March 24, 2021, betting analysis website OddsChecker assessed that Oscar nominee Vanessa Kirby could cause "a massive upset in the Best Actress category" for her role in 2020's Netflix drama, Pieces of a Woman. After all, the BAFTA-winning actor is no stranger to taking home the gold. Kirby revealed on April 13, 2021's episode of Make It Reign with Josh Smith, however, that she still struggles to back herself when it comes to acting. "You always have that slight imposter syndrome that you never forget," Kirby revealed to host Josh Smith, admitting that her self-doubt is "a painful place to be."
Discussing anxiety management with Smith, Kirby shared that part of the impetus that drove her to act was because "I was a very anxious person, very sensitive... I felt things very deeply." Luckily, she has discovered other accomplished members of her profession who feel the same, including her Labyrinth co-star, Sir John Hurt. "I remember the first time I worked with [Hurt], he was nervous before a scene and he said to me, 'I'm just worried I am going to be found out,'" Kirby shared, describing her familiarity with Hurt's feeling as "a core self-belief of not being enough."
Kirby also attributed her long-existing acting insecurities to "a society where there's constant comparison pressures." Given her unpredictably head-turning career so far, Kirby looks like she is carving a path that would make such comparisons pretty impossible.