This Is How Gary Busey Lost All Of His Money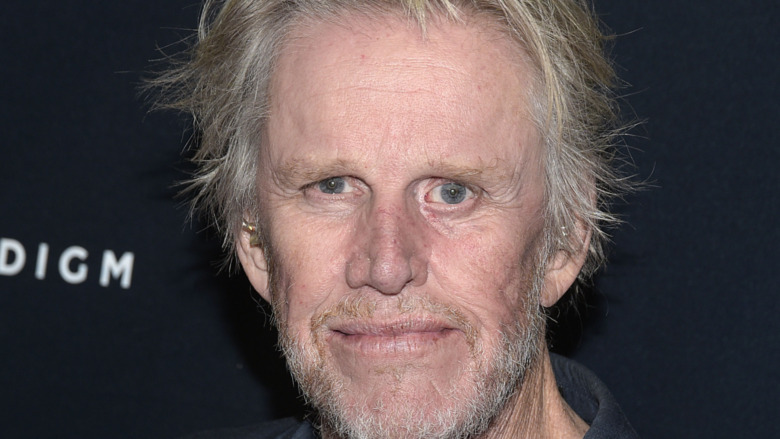 Michael Tullberg/Getty Images
Oh, Gary Busey. The eccentric, toothy actor is a bit of an infamous Hollywood legend. He's a once-great who has had a truly bizarre second act. And the reason the formerly-prominent star lost nearly all his money may be tied to the same event that caused his downfall in the public eye. 
Back in 1978, Busey gained national attention for his acclaimed role in the film, The Buddy Holly Story. In fact, for his portrayal of the titular late, bespectacled singer, Busey even earned an Oscar nomination. The star kept the momentum going, and things were looking good. Busey starred in action films like Point Break (which surfed its way to $83 million globally, per Box Office Mojo), and the cop classic Lethal Weapon, which earned $120 million globally. Yup, the wavy-haired actor was once a mainstream star people didn't really think twice about. Then, of course, things changed. 
As The Hollywood Reporter wrote, the actor, who was "one of Hollywood's most promising leading men" has since "been relegated mainly to cameos in projects like Sharknado movies." Not to mention seemingly the endless YouTube compilations with titles like, "WTF happened to Gary Busey?" that chronicle his bizarre behavior. Well, what did happen? 
When did Gary Busey's career dry up and things get so... weird? The truth may also answer some questions about his tragically diminished finances.
Gary Busey's infamous motorcycle crash led to financial ruin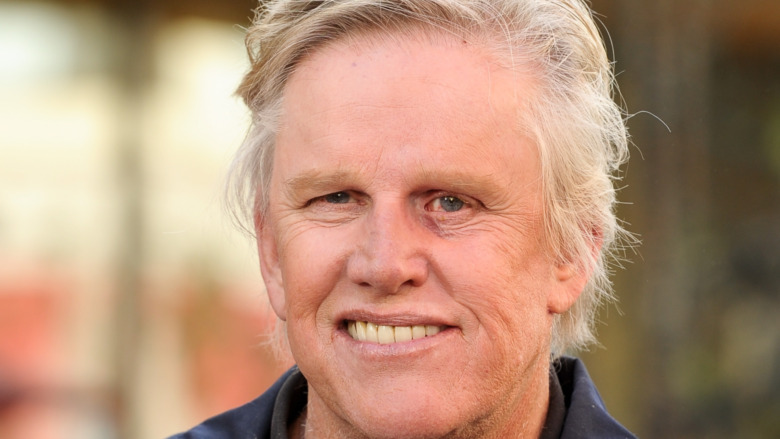 Noel Vasquez/Getty Images
How did Gary Busey lose all his money, and perhaps, his career momentum? The star is worth $500,000 today, per Celebrity Net Worth, and that low figure is arguably due to an infamous motorcycle crash that changed everything.
According to The Hollywood Reporter, in 1988, "Busey suffered a major head injury in a... motorcycle accident, resulting in an inability to censor himself." As son Jake told THR, "The post-accident version of him turned his personality up to 11." He added, "I feel like I lost my dad on Dec. 4, 1988." According to People, Busey was not wearing a helmet in the near-deadly crash, resulting in "severe brain damage."
Since the accident, Busey has dealt with drug addiction and erratic public mishaps. His acting ability was also affected. In the THR piece, an Off-Broadway producer noted that Busey "has been struggling to remember his lines" for an upcoming show. His eccentric personality also landed him a number of TV guest-starring roles as a perhaps-exaggerated version of himself.
If it wasn't for his longterm partner, Steffanie, with whom he's living in Malibu, California, "he'd be in an old folks' home," Jake told THR.
In 2012, per Celebrity Net Worth, Busey "filed for Chapter 7 bankruptcy protection in California claiming to be more than $500,000 in debt." 
"The fact that there's an entire generation of people who don't know the man he was before the accident... it's just hard," Jake told THR.