The Real Reason Princess Margaret Got Divorced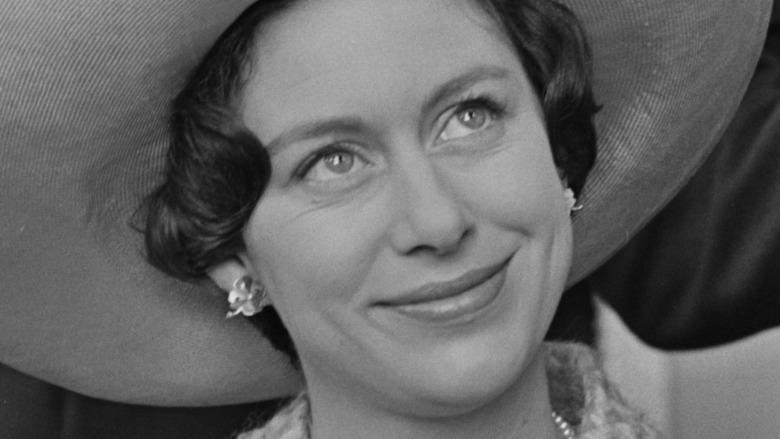 Les Lee/Getty Images
Princess Margaret is beloved around the world for being a rebellious royal who loved to chain-smoke and stand out. But while she is a hero to women today who also forgo the status quo, her ways weren't always revered by the palace, especially when it came to her turbulent marriage to Antony Armstrong-Jones, Earl of Snowdon.
After the couple met in 1958, they quickly became a fixture in high society and often attended glamorous events arm and arm, per Town & Country. They wed in 1960 and were the first royal marriage to be broadcasted on television, according to The Daily Express. Just one year into their marriage, they welcomed their son, David, and in 1964 they had their daughter, Sarah.
"The first few years were wonderful," author Anne de Courcy wrote in Snowdon: The Biography, per Town & Country. "They had a lot in common, there was banter between them—he would help her with her speeches. They [were] very close in the first few years." However, after Sarah's birth, they started having troubles in paradise. "They were both pretty strong-willed and accustomed to having their own way, so there were bound to be collisions," De Courcy wrote. Keep scrolling for more details about what led to Princess Margaret and Lord Snowdon's divorce.
Infidelity plagued Princess Margaret's marriage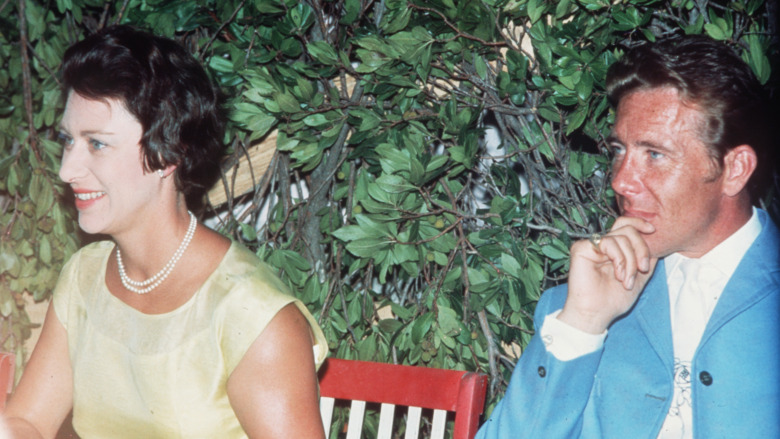 Anwar Hussein/Getty Images
Princess Margaret's failed marriage to Antony Armstrong-Jones might have been inevitable with their mutual extramarital affairs, especially considering how Lord Snowdon's love child, Polly Fry, was born during their honeymoon, per Newsweek.
However, the couple went on to have a family together, but following the birth of their second child, Armstrong-Jones started working more and having affairs on the side, per Evening Standard. In 1969 he had a "serious affair" with Lady Jacqueline Rufus-Isaacs, daughter of the Marquess of Reading, while Margaret also had a brief fling with Armstrong-Jones' friend Anthony Barton, who was godfather to their daughter. She too embarked on a serious extramarital relationship with Roddy Llewellyn, who was 17 years her junior, after meeting through friends in 1973. After paparazzi photos of Margaret and Llewellyn on vacation in Mustique hit new papers, Margaret and Armstrong-Jones had no choice but to confront their relationship.
The couple announced to the world that they would be separating in 1976, and two years later they shared they officially divorced, per Harper's Bazaar. It's a good thing they divorced when they did since Snowdon's mistress, Lucy Lindsay-Hogg, was pregnant with their first at the time, according to Margaret's lady-in-waiting Lady Anne Glenconner's book, Lady in Waiting: My Extraordinary Life in the Shadow of the Crown. "Princess Margaret was devastated that her marriage had failed, but it was impossible for her to do anything about it," she wrote. It sounds like things worked out for the best.