This Is Where Ruth Madoff Is Living Today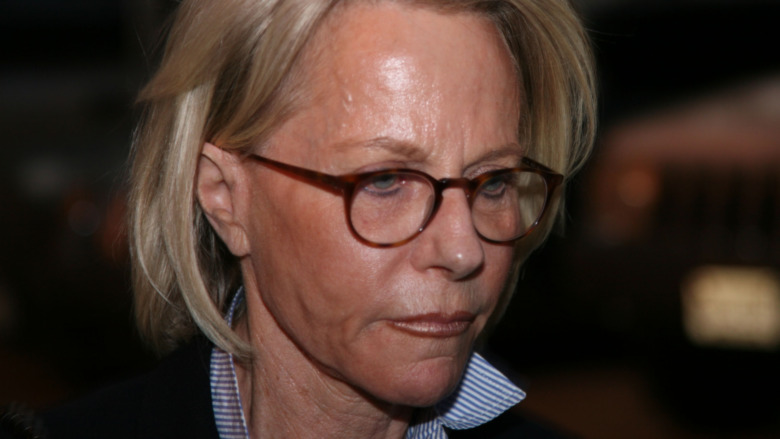 Yvonne Hemsey/Getty Images
This article contains mentions of suicide.
When Bernie Madoff was arrested for running a Ponzi scheme back in 2008, everyone around him suffered. But perhaps no one had it worse than Ruth Madoff, who claims to have known nothing about her husband's business dealings and ended up losing everything — her home, her husband, and also her two sons, Mark and Andrew. In an interview on CBS' 60 Minutes back in 2011, she said that she didn't miss her husband (via Gothamist), who died in prison in April 2021, and that her life was so upended in the wake of his arrest that she had even considered suicide (via Today). 
Luckily, she did not, but she did distance herself from her former life. Her Upper East Side penthouse and other homes were sold by the government to pay back the victims of the scheme and she lost most of her family's fortune to live on. Per CNBC, her husband made a deal with the prosecutors before sentencing to give up all their wealth, but Ruth was able to keep $2.5 million to live on. At first, she retired to Boca Raton, Flor., but then came back up north to be close to her grandkids, settling in Greenwich, Conn. in a home owned by her son, Andrew. When he died of a rare form of lymphoma in 2018, the house was sold and Madoff had to move on. Here's what we know about where she lives, now. 

If you or someone you know is having suicidal thoughts, please call the National Suicide Prevention Lifeline at 1-800-273-TALK (8255) or text HOME to the Crisis Text Line at 741741.
Ruth Madoff lives a quiet life
After leaving her son Andrew's house, Ruth Madoff then rented a townhouse in Old Greenwich, Conn., per the New York Post. But since September 2020, Madoff has been living in a $3.8 million dollar mansion in the Lucas Point section of Old Greenwich, per the same outlet. The home is reportedly owned by Susan Elkin, who is the first wife of the eldest Madoff son, Mark, who died by suicide following his father's downfall. Per the Post, the 4000 sq. foot home was built in 2005 and has a double-height entry gallery, two fireplaces, a private dock, and floor-to-ceiling windows with views of Greenwich Cove. 
It was formerly reported that Ruth lived in a virtual "exile" in Greenwich, especially when she was living in the rented townhouse. A neighbor once told the Post, "She was a very nice neighbor is all I have to say," which makes it sound like she kept to herself. The Greenwich Times reported that she would get a bagel in the morning in town, go to CVS, and drove a Toyota Prius. She would carry a bag and wear a Rolex, but otherwise wasn't showy at all, which makes sense. Hopefully, with her husband's death, she can finally really move on with her life.