Inside Queen Elizabeth's Relationship With Camilla Parker Bowles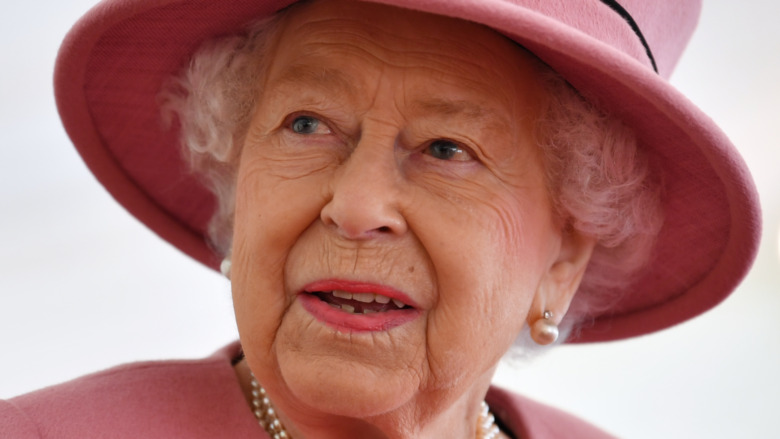 Wpa Pool/Getty Images
When people think of royal scandals, there are a few that may come to mind. One of the biggest ones, however, is Prince Charles' taboo relationship with Camilla Parker Bowles — one that started before he met Princess Diana and continued long after he married her. According to Town & Country, Charles and Camilla begin dating in 1970, but by the time he returns from serving in the Royal Navy, she is engaged to someone else.
Charles, on the other hand, had a very famous courtship with Diana, which started in 1980 and ended in divorce by 1996. As Charles prepared to make his relationship with Camilla official in the following years, tragedy struck when Diana died in a car accident in 1997. Diana's death made things more complicated for Charles and Camilla, though they did eventually get together officially and marry in 2005.
Through all the drama, many people wonder: how does Queen Elizabeth II feel about Camilla, and what is their relationship like? Keep reading to learn more about the duo's rocky relationship over the years.
Queen Elizabeth and Camilla Parker Bowles had a rocky relationship at first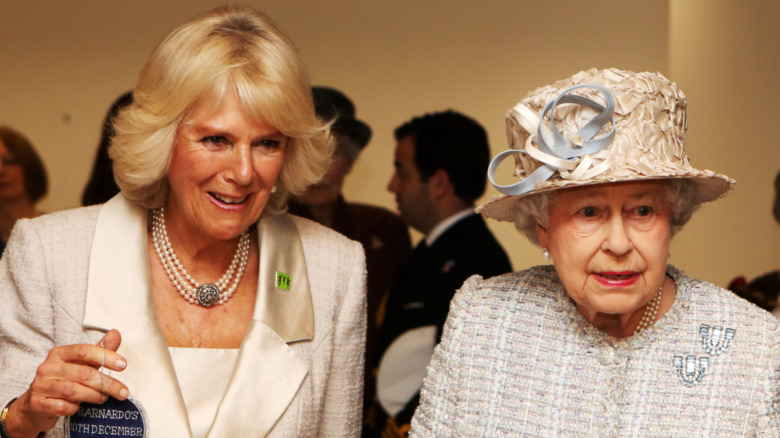 Wpa Pool/Getty Images
Whether it was her intention or not, Camilla Parker Bowles created quite a bit of chaos in the royal family — and this is not something that Queen Elizabeth II was keen on.
"It was nothing personal," royal biographer Penny Junor explained about the queen's feelings towards Camilla, via Express. "She had been very fond of Camilla in all the years she had been married to Andrew, but it was Camilla who had been responsible, wittingly or not, for all the disasters that had befallen [Prince Charles] since his marriage."
Nevertheless, Charles and Camilla did press on with their relationship, especially after Princess Diana's death in 1997. It took some time for Queen Elizabeth to get on board, however. At his 50th birthday party in 1998, Charles was reportedly "infuriated" by his mother at his party, per Express, as she had not invited Camilla. On his actual birthday, Camilla threw a party for Charles of her own — one which the queen declined to attend. 
By 2000, however, the queen did accept an invitation to an event at which Camilla would be at, seemingly showing that she finally approved of the relationship, per Town & Country. Finally, by 2005, Charles and Camilla wed, and though the queen was not at the ceremony, she was at the reception. Camilla becomes the Duchess of Cornwall, and after years of contention, it seems that Elizabeth finally accepted Camilla into the royal family.