How Much Is Queen Elizabeth Actually Worth?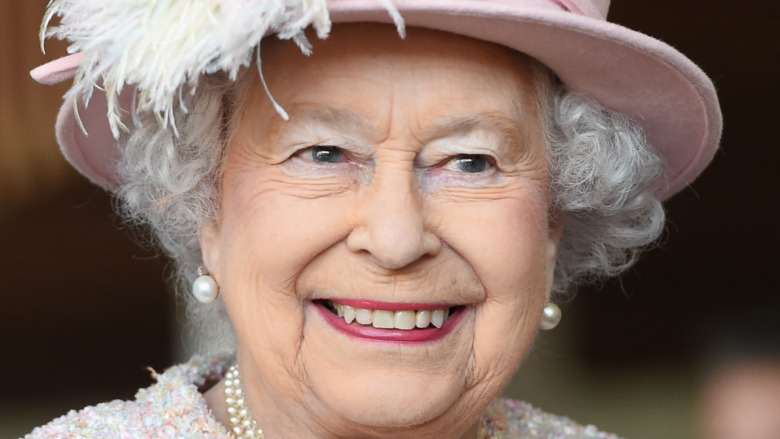 Stuart C. Wilson/Getty Images
It's no secret that money is abundant in the British royal family. The monarchy as a whole was estimated to be worth $88 billion in 2017, as reported by Forbes. To put it into perspective, the Kardashian-Jenner family boasts at least one billionaire. Even if each member of the large family, including children, was worth a billion dollars, they would still not come close to rivaling the British family's net worth.
Similar to the Kardashians, each member of the royal family has an impressive personal net worth. Heir to the British throne Prince Charles is estimated to be worth $100 million, per Celebrity Net Worth, although other outlets have reported his net worth to be as much as $400 million. Celebrity Net Worth estimates that his oldest son Prince William is worth a more chewable amount of $30 million. Meanwhile, Prince Harry, who was once assumed to be worth about the same as his brother (per Harper's Bazaar), was reported by Forbes to hold just $5 million to his name at the beginning of 2021. This, of course, is due to Prince Harry cutting professional ties with his family and becoming financially independent. His net value will likely soar once he gets paid from his and Meghan Markle's lucrative deal with Netflix and other new ventures.
Although these royal family members have some change to spare, their bank accounts are nothing compared to the queen. Keep reading to find out how much Queen Elizabeth II is actually worth.
Queen Elizabeth II is worthy a hefty sum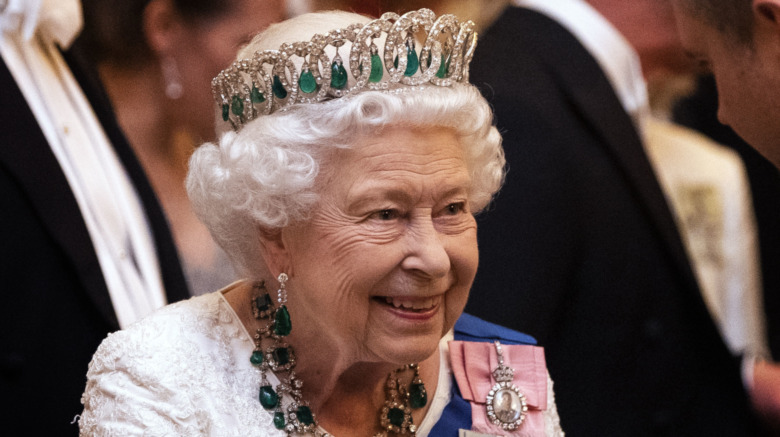 Wpa Pool/Getty Images
The British royal family is funded by taxpayer money, but they also have private funds and passive income to lean on. According to O, The Oprah Magazine, the official duties of Queen Elizabeth II and her cost of living are supported through the Sovereign Grant, which is paid via a "government-administered annual lump sum." Plus, she has the Privy Purse, which includes her actual income and various estates. Although the queen received Balmoral Castle in Scotland and Sandringham Estate in Norfolk by her father, she doesn't own many of her most valuable assets, including Buckingham Palace, the Crown Jewels, the royal residences, and most of the Royal Art Collections, according to O.
Unlike the Kardashians, there is no billionaire in the royal family — but that does not mean the queen is not living large. According to the Sunday Times Rich List (via O), Queen Elizabeth is worth $486 million. That is $16 million less than she was worth in 2019, per Forbes. The Crown Estate's annual report for 2019 and 2020 blamed the coronavirus pandemic for the losses.
Regardless, it doesn't seem that the queen will ever have to worry about money and lives a comfortable life.