Jill Biden Undergoes Medical Procedure With Joe At Her Side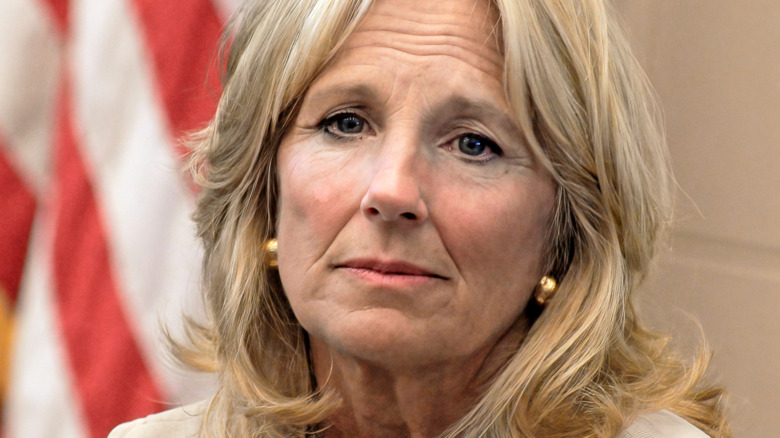 Shutterstock
When Joe Biden met Jill Biden, it was love at first sight. The current president was a 30-year-old senator from Delaware, and Jill was a college student. Joe was working to overcome a personal tragedy after his first wife and his daughter died in a car accident in 1972. The young senator became a single father who famously rode Amtrak from his home in Delaware to Washington D.C. every day.
Joe wasn't particularly interested in dating at the time, but when he laid eyes on Jill, that all changed. " ... I fell in love with her when I saw her," he said, per Harper's Bazaar.
Likewise, Jill was just as smitten with Joe — though not immediately. The first lady was used to dating college boys, so a politician with two sons was a totally new experience. "I was a senior, and I had been dating guys in jeans and clogs and T-shirts, he came to the door, and he had a sport coat and loafers, and I thought, 'God, this is never going to work, not in a million years,'" she told Vogue in 2016. "But we went out to see A Man and a Woman at the movie theater in Philadelphia, and we really hit it off."
They've been inseparable ever since. Joe is so devoted to Jill that he would even take time away from what is arguably the busiest job in the world to be there for her as she underwent surgery. Here's what we know.
Jill Biden had a mysterious, last-minute procedure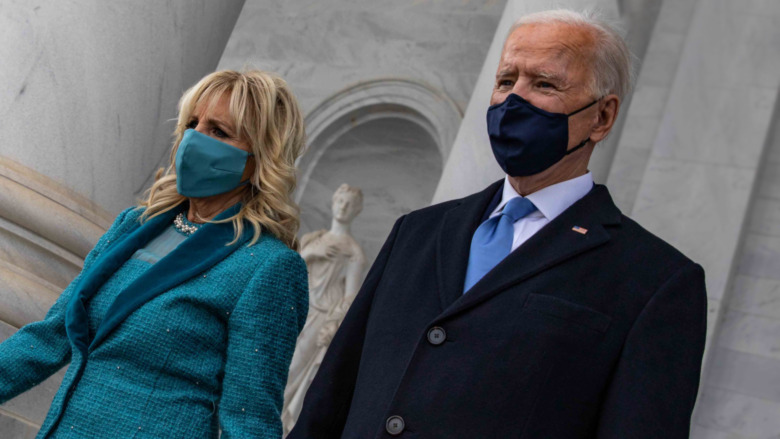 Shutterstock
The nation held its breath when news broke in April 2021 that the first lady, Dr. Jill Biden, wife of president Joe Biden, was in the hospital for a mysterious surgery. The White House confirmed the news in a statement on April 14, 2021. A representative for the first lady stated that Jill had a "common medical procedure" which she "tolerated well," per People.
As scary though a mysterious and last-minute medical procedure might be, Jill wasn't alone. Joe deviated from his previously planned schedule to be with Jill at the outpatient center. The White House confirmed the couple was at the clinic for around two hours, per People.
Biden returned to work later that afternoon, but Jill is taking some time to herself. She had no public appearances scheduled for the day of her medical procedure and has nothing on the calendar until the following week when she plans to travel to Illinois.