Prince Philip's Duke Title Will Go To This Son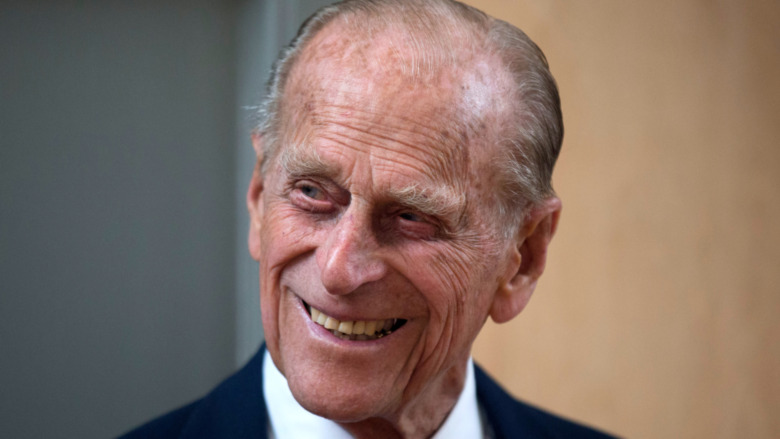 Wpa Pool/Getty Images
The death of Prince Philip at the age on 99 on April 9, 2021 has cast a shadow during the ongoing coronavirus pandemic. Due to the impositions brought on by COVID-19, the usual fare when it comes to the funeral customs of the British monarchy have been thrown for a loop, with marked restrictions on the British public regarding the traditional funeral procession from the steps of the royal homestead, Windsor Castle, to the doors of St. George's Chapel on the same estate.
While Prince Philip's April 17 funeral ceremony may deviate from the norm, other long-held customs of the British royal family following the death of a senior royal still remain. That includes which royal will inherit Prince Philip's royal title for "Duke of Edinburgh," and, in this case, it will be going to a high-profile royal in his own right. So who will take on the mantle of Prince Philip's former dukedom? Keep on scrolling to find out. 
Prince Philip's duke title will go to his oldest son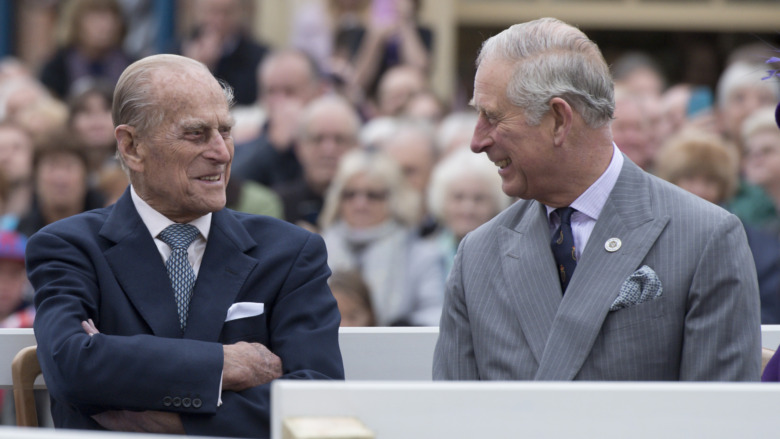 Wpa Pool/Getty Images
As Just Jared reported following the April 2021 death of Prince Philip, his title of Duke of Edinburgh will go to none other than his oldest son with Queen Elizabeth II, Prince Charles of Wales. According to the gossip site, it had been heavily debated whether or not Philip's title would be inherited by one of his younger sons, specifically Edward, Earl of Wessex. 
Charles will presumably inherit the throne when his mother dies, and in that case, the Duke of Edinburgh title will "revert" back to the crown, as Business Insider noted. Charles can then grant the title to his younger brother, Edward, who will assume the role along with his wife, Sophie Rhys-Jones, the current Countess of Wessex, transforming her into the Duchess of Edinburgh alongside her husband. "When Edward got married, the announcement of his new title Earl of Wessex also included a statement that he would receive the title Duke of Edinburgh only after the title reverted to the crown," royal expert Marlene Eilers Koenig confirmed to the outlet.
However, there's still a chance that Charles will repudiate the throne after his mother's death due to his age. As recently as May 2020, publications like The Express have posited that Charles, 71, could choose to abdicate the throne in order for his son to take on the ceremonial duties of the monarchy. If this did happen, however, it appears that Edward would still be able to retain the Duke of Edinburgh title.