Sylvester Stallone Has Something To Say About Mar-A-Lago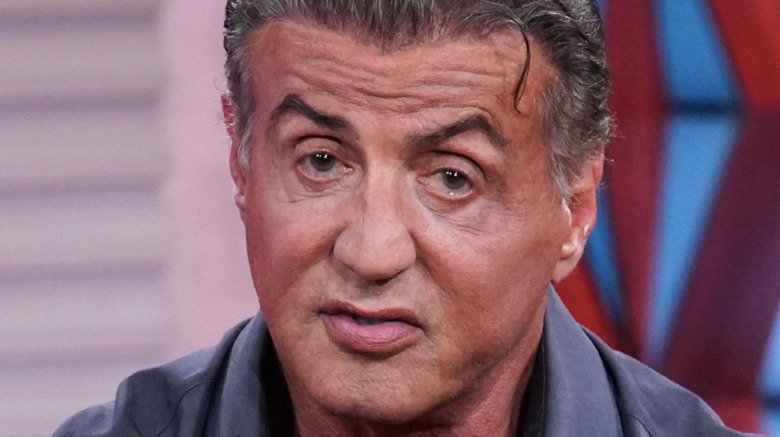 Alexander Tamargo/Getty Images
Sylvester Stallone and his connection to Donald Trump have been a hot topic of conversation, though it seems that the actor is looking to set the record straight. Stallone and Trump definitely have a history together, with the Rocky actor even sending the former president a congratulatory gift after the 2016 election.
Despite their history together, and despite the fact that he openly supported John McCain in the 2008 election, Stallone is adamant that he doesn't necessarily lean one way when it comes to politics. During a 2016 interview with Variety, Stallone didn't say he was voting for Trump, but instead said "may the best fighter win." "I don't think you can be totally one-sided forever," he continued in regards to political affiliations. "Then you close your mind to all sorts of possibilities."
In the same interview, Stallone did admit that he "love[s]" Trump and admires his "bigger than life" personality, but he also admitted that he doesn't know "how that translates to running the world."
While Stallone has attempted to stay out of politics, many fans nonetheless associated him with Trump. So, when Page Six reported that Stallone joined Trump's Palm Beach Mar-a-Lago club, it wasn't incredibly surprising. It turns out, however, that story isn't entirely true — keep reading to learn what Stallone has to say about the report.
Sylvester Stallone's spokesperson says news of him joining Mar-a-Lago was 'falsely reported'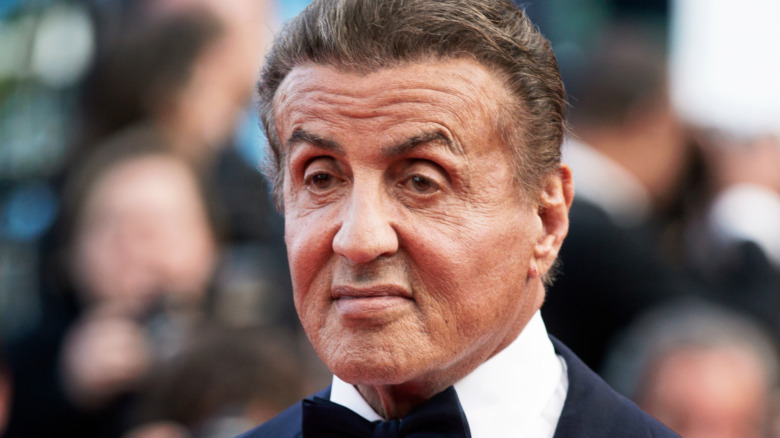 Shutterstock
After recent reports that Sylvester Stallone has become a member of former President Donald Trump's Mar-a-Lago club, a spokesperson for the actor is setting the record straight. 
"[Stallone] has never been and is not now a member of Mar-a-Lago as has been falsely reported," a spokesperson explained to People. "He was an invited dinner guest at the Club but is not himself a member there," the statement continued, adding that Stallone "is, however, a member of the Breakers Club in Palm Beach."
People went on to explain that rumors spread quickly after Stallone was, in fact, spotted at Mar-a-Lago in March 2021. "He was so nice and friendly and talked to a lot of people," a Mar-a-Lago club source told the publication, adding that "it was exciting to see such a big star, especially who was so lovely."
Despite rumors of a connection between the two, Stallone never publicly endorsed Trump in the 2016 or 2020 elections, per The Hill, so it's safe to assume that the Creed actor is keeping his acquaintanceship with the former president very casual.