The Real Reason Why Chris Brown Is Being Sued By His Housekeeper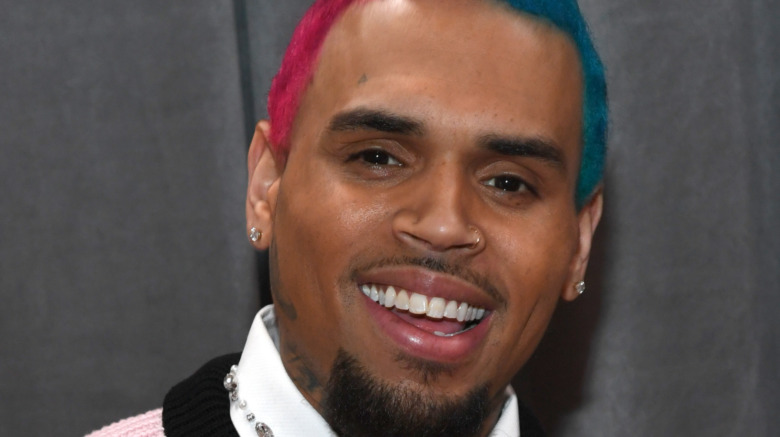 Kevin Mazur/Getty Images
Chris Brown's career has been nothing short of an interesting ride. Despite a string of controversies and beefs overshadowing his career for years, the singer is still making music. In December 2020, Brown's Young Thug-assisted track, "Go Crazy" marked his sixth No. 1 hit, per Billboard. In addition to his music, Brown's Black Pyramid clothing line is quite successful in stores.
Since becoming a father of two, Brown has shifted his focuses onto his children and craft. From one glimpse on his Instagram page, you'll see several snaps of the singer's art, as well as his two children, Royalty and Aeko Brown. We hardly hear of much drama from the "No Guidance singer since becoming a super dad. However, it looks like Brown may have run into legal issues with his housekeeper. If you're curious to find out the reason Chris Brown's housekeeper is suing him, keep scrolling!
Patricia Avila claims Chris Brown's dog 'viciously' attacked her sister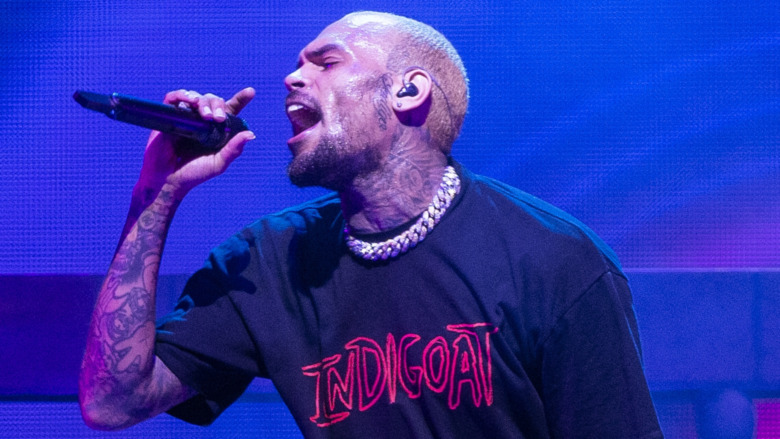 Bob Levey/Getty Images
Dogs can be a human's best friend, but clearly not for everyone — especially not Chris Brown's housekeeper, Patricia Avila, and her sister. Chris Brown is facing a lawsuit from Avila after his dog allegedly attacked her sibling, per court docs obtained by People. The suit — filed in Los Angeles Superior Court — states Patricia and Maria were cleaning the singer's house on Dec. 12, 2020, when the alleged attack happened.
On the day of the incident, one of Brown's dogs — a Caucasian shepherd, weighing anywhere from 110 to 200 lbs. — growled at Maria before allegedly proceeding "to viciously attack" her. Patricia says she heard screaming outside and "found her sister covered in blood while she was screaming and crying for help," prompting Brown to call 911. Maria sustained several injuries from the dog attack, including inches of skin missing from her arm. The sustained injuries required two surgeries and several days of hospitalization, per court documents.
Since the incident, Patricia claims she has suffered "severe emotional distress" and is "reluctant to leave her home and cannot stop re-living the pain that she experienced as she watched her sister suffer through that horrendous attack that day." She is suing Brown for an undisclosed amount of monetary damages related to the incident, including loss of wages, medical expenses, emotional distress, and pain and suffering.