Royal Expert Reveals Why You Won't See These People At Prince Philip's Funeral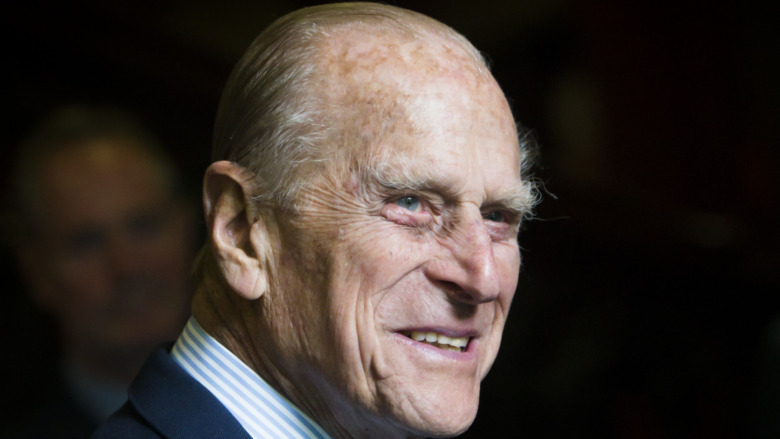 Wpa Pool/Getty Images
We already know why Meghan Markle won't be at the funeral for Prince Philip, Duke of Edinburgh, who died on April 9, 2021, at the age of 99. But there are a few other notable royal names and faces who aren't on the funeral guest list as well. Kinsey Schofield, founder of ToDiForDaily.com, a website about the British royal family, tells Nicki Swift why we won't be seeing the littlest heirs to the throne — Prince George, Princess Charlotte, Prince Louis, or baby Archie — at the funeral, and which relatives she's surprised were not included.
"I believe that the Duke requested that the great grandchildren not be present because he didn't think it was an appropriate venue for children to be running around," Schofield explained. "Very on brand for Prince Philip."
But while the absence of kids makes sense, Schofield says she's less clear on why she didn't see two names in particular on the guest list, even with the pandemic.
Some exclusions were surprising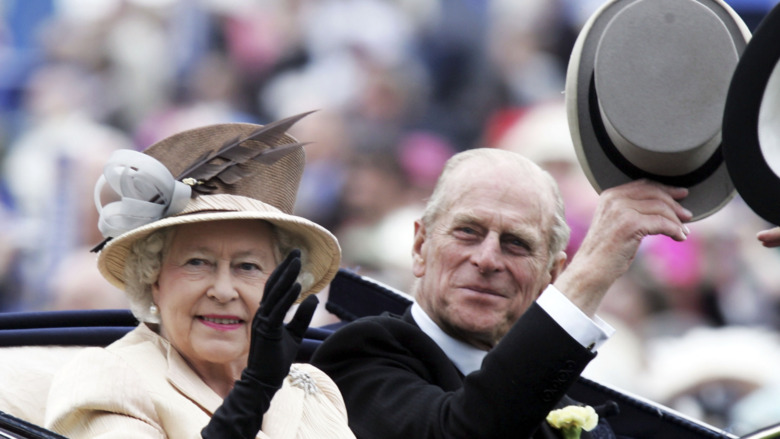 Chris Jackson/Getty Images
Despite the scaled-down funeral for Prince Philip, there were still some surprising exclusions from the guest list. "Although I imagine that the finalized guest list really relied more on COVID circumstances vs. importance or relationship, I am surprised not to see Lady Pamela Hicks or her daughter, India Hicks on the list," royal expert Kinsey Schofield tells Nicki Swift.
While the average American layperson may not be very familiar with these names, Schofield explains that these are hardly distant relations. "The 91-year-old [Lady Pamela] is not only a cousin to Prince Philip but she was in their wedding! And became a Lady in Waiting to Queen Elizabeth in her youth," Schofield says. "Meanwhile, India is one of Prince Charles' godchildren and was a flower girl at Princess Diana's wedding."
Still, Schofield acknowledges that putting together a guest list like this is no easy task in the best of times, not to mention during a global pandemic. "With the Duke's children and grandchildren — and their significant others — taking up such a crucial amount of the guest list, the Queen had the impossible task of shrinking a list of 800 down to 10."
The royals are not the only family who have had to limit the number of attendees at a loved one's funeral because of the pandemic. Surely, Lady Pamela and her daughter understand.