Tony Bennett, Legendary Singer, Dead At 96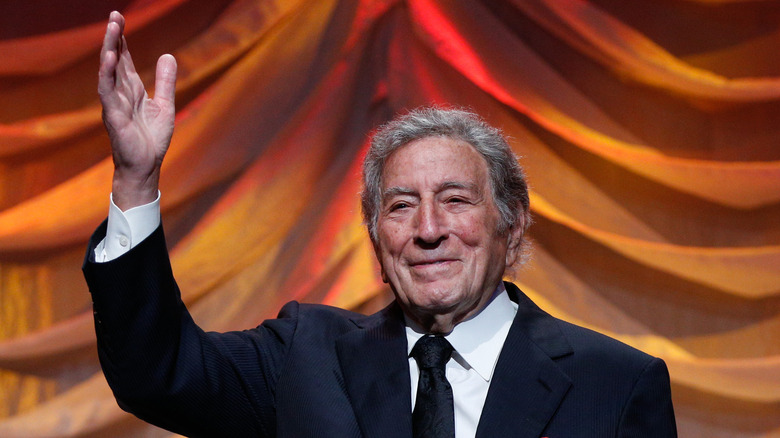 Jp Yim/Getty Images
Tony Bennett, successful singer and music industry icon, died at 96 years old on July 21, per NBC News. Bennett leaves behind his wife, Susan Crow, as well as four children, according to Closer Weekly. There are sons Danny and Dae, who he shared with his first wife, Patricia Beech, and daughters Joanna and Antonia, who he had with his second wife, Sandra Grant Bennett.
Bennett's publicist confirmed the news that the star had died shortly before his 97th birthday. The statement did not confirm the cause of death.
Following the news that Bennett had died, his fans are looking back at his incredible career as well as the health issue that he dealt with in his later years. Let's spend a little time remembering why so many adored and admired this star.
Tony Bennett viewed life as a gift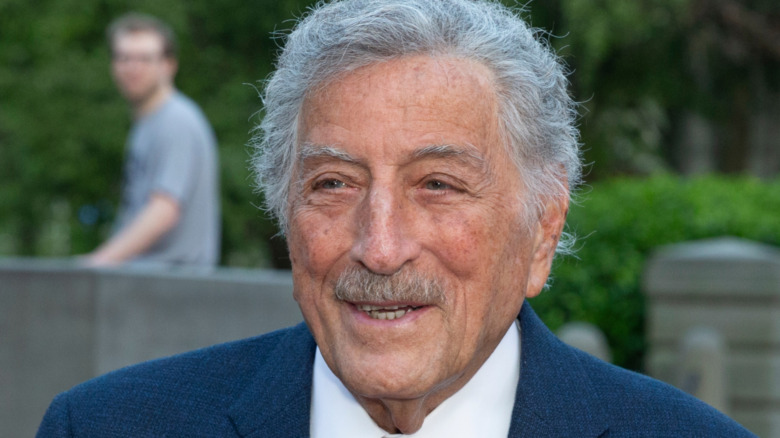 Shutterstock
Tony Bennett enjoyed the kind of career that most performers can only dream of having. Along with establishing himself as a legend in show business, the "Fly Me To The Moon" singer also earned 18 Grammy Awards over the years along with an additional 36 nominations. In 1994, the star got inducted into the Grammy Hall Of Fame, and in 2001, he was honored with the Recording Academy Lifetime Achievement Award. That's not to mention his two Emmy Awards and the fact that he was a Kennedy Center Honoree. "By keeping doing things of quality, you never go out of fashion," Bennett told the Chicago Sun-Times about his key to long-term success.
Bennett was clearly someone who knew was it was like to be successful, and he was also someone who wanted to help others explore what music can offer. That's why, in 1999, he teamed up with his wife, Susan, to create Exploring the Arts, a nonprofit that aims "to provide greater equity of resources and opportunity in the arts to traditionally under-served teens."
Sadly, in February 2021, his family revealed that he had been diagnosed with Alzheimer's Disease years earlier. At the time, Susan told AARP that her husband was "not the old Tony anymore" but added that "when he sings, he's the old Tony." Bennett himself took to Twitter following the news, writing, "Life is a gift — even with Alzheimer's." Life may be a gift, but so was Tony Bennett, as was his voice which will live on through his songs.