Inside Chrissy Teigen's First Tweet Since Returning To Twitter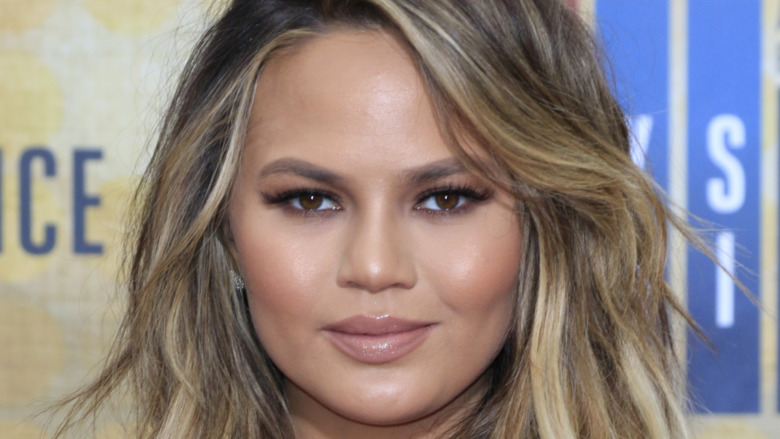 Shutterstock
The Twitter queen is back. Just weeks after flying away from the social media platform, Chrissy Teigen has landed back in the Twitter nest with a series of tweets.
Teigen started her Twitter speech on April 16, 2021, saying she chooses to "take the bad with the good." The "bad" she referred to is likely the negativity and bullying that comes along with being a celebrity on Twitter, which she spoke of in her exit tweets. The mom of two then continued her triumphant return by admitting that she felt incomplete without the platform. "Turns out it feels TERRIBLE to silence yourself and also no longer enjoy belly chuckles randomly throughout the day and also lose like 2000 friends at once lol," she wrote. Apparently, she also felt a bit lonely and turned to inanimate objects to divulge her would-be tweets to during her absence. "I've spent weeks just saying tweets to shampoo bottles," she revealed to a fan who asked how she was during her time away.
Teigen left Twitter on March 24, 2021 after admitting that she no longer felt happy while using the platform. "It's time for me to say goodbye. This no longer serves me as positively as it serves me negatively, and I think that's the right time to call something," she began, adding that she is "deeply bruised" by the constant bullying she endured.
This is not the first time Teigen has left and returned to Twitter. Keep reading to learn why she originally quit in 2020. 
Chrissy Teigen has struggled with bullying online for a long time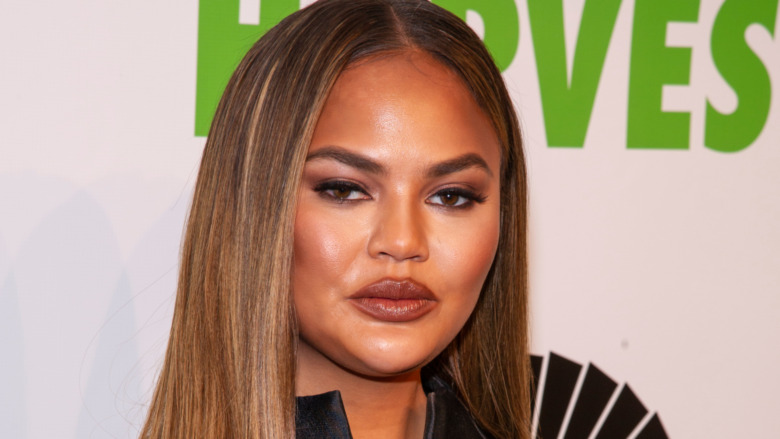 Shutterstock
Chrissy Teigen is known for her honest, relatable, funny, and sometimes controversial tweets. While most people supported her sarcastic comments, fiery clapbacks, and sweet life updates, not everyone was on board with dubbing her the "queen of Twitter." So, in response to the large amount of hate she received online, Teigen decided to set some boundaries for herself in order to take care of her mental health.
"I'm barely online anymore, and that was at the request of my therapist," she said in a September 2020 interview with Marie Claire. "People think I'm tough, but I'm such an empath, and I take on other people's pain and sadness as my own. And when I let people down, I'm hyperaware of it. Sometimes I feel like people aren't going to be as hard on me as I am on myself. So it's good for me to take a break," she continued.
Now that Teigen is back on Twitter (at least for now), her supporters are thrilled to be able to interact with her once again. "The queen is back!!!!" one fan exclaimed. "It was weird when I saw notifications from you but also so good and comforting. We've been missing your tweets." Another admitted they were so excited that they could "tackle hug" the star.
Hopefully, Teigen can finally be at peace with the internet.