This Is Why Trisha Yearwood Said Her Marriage To Garth Brooks Is Difficult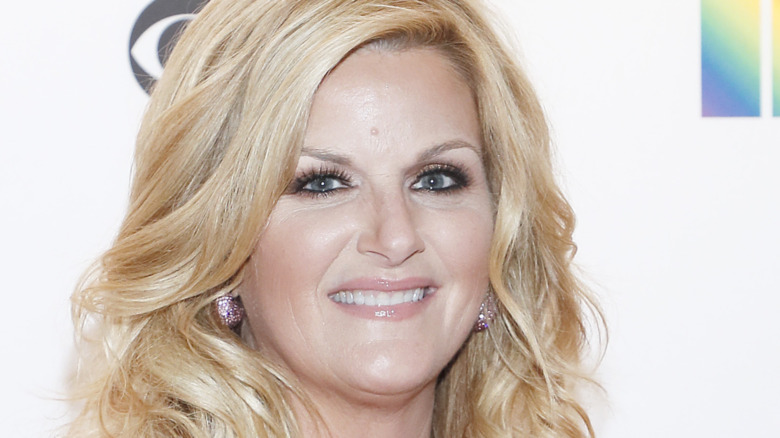 Paul Morigi/Getty Images
Trisha Yearwood and Garth Brooks may be one of country music's most beloved couples, but their marriage isn't always easy.
The Grammy Award-winning pair first met in 1987 and have been married since 2005, after Brooks proposed to Yearwood onstage in front of 7,000 fans. They faced a significant hurdle in February 2021 after Yearwood tested positive for COVID-19 and Brooks decided to quarantine with her. According to him, however, it only made them stronger as a couple.
"I think 99.9 percent of the people wouldn't have done what I do, but I thought since we're here and we ain't got nowhere to go, let's just attack some of the hardest things over the 15 years that bugs one of us," Brooks said on The Ellen DeGeneres Show.
"It was like living in a little house [where] you couldn't go anywhere, so you couldn't walk away from the conversation," the country singer added. "And I thought it was great. I think we came out on the other end even closer and tighter than when we went in." Even for the strongest of couples, though, constant togetherness isn't always easy.
Trisha described herself and Garth as two "very independent people"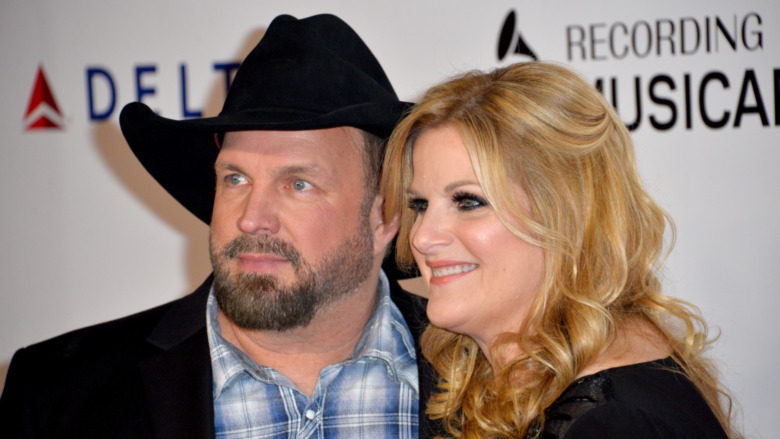 Shutterstock
In an interview with Us Weekly one month later, Trisha Yearwood admitted that her marriage to Garth Brooks had its difficult moments.
"We're both very independent people who run our own ships. And sometimes when two people are driving two big ships, it can be difficult," the country singer explained on April 13, 2021. Yearwood also spoke about how they adapted to quarantine together, claiming that it wasn't "a huge change," but it was "enough that there was really nowhere to go."
"I think it was kind of navigating; how do we stay alphas, stay independent, do our own thing, feel like we run our own lives, but be a couple," she reflected. "It's a balance where sometimes one person is running the ship and sometimes the other person is, and sometimes you're going to butt heads."
At the end of the day, however, Yearwood revealed that the relationship was "better now than ever," especially compared to past relationships. "I was always the person in relationships when things got difficult; I was really happy to just bail. I was good at that," she admitted.
"So in this situation, that's not an option because this is the love of my life, you know?" the Grand Ole Opry star clarified. "So you sit down, and you talk it through and, and that gets you better when you get to the other side." It sounds like the time together did these two good.