What Will Happen To Jennifer Lopez's $1.8M Engagement Ring?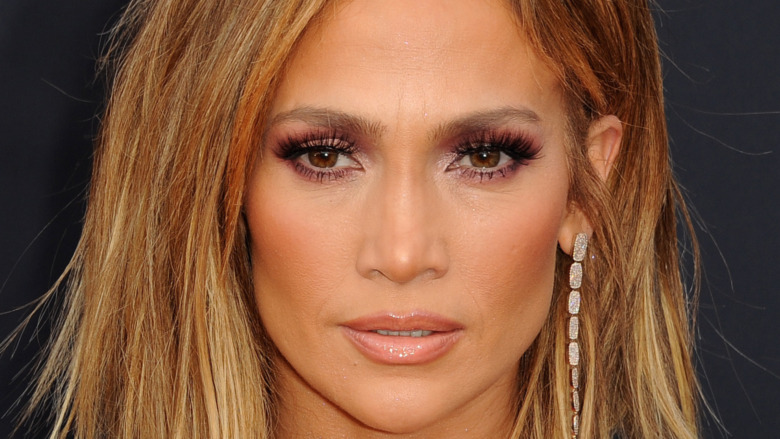 Shutterstock
After months of people speculating about their relationship, Jennifer Lopez and Alex Rodriguez finally issued a statement saying that they were breaking up. They had had a wedding planned pre-COVID, but put the ceremony on hold due to the pandemic — and it looks like they just couldn't make their relationship work. On April 15, 2021, they released a joint statement to Today, saying, "We have realized we are better as friends and look forward to remaining so. We will continue to work together and support each other on our shared businesses and projects. We wish the best for each other and one another's children. Out of respect for them, the only other comment we have to say is thank you to everyone who has sent kind words and support."
They were reportedly going through a "rough patch" for months, per People, with A-Rod even flying to the Dominican Republic, where J-Lo is currently filming a movie, in order to work things out. A source said that the singer was very ready to call it quits, but that his trip made her "happy." On April 14, 2021, A-Rod posted a since-expired Instagram Story with pictures of the couple and Coldplay music in the background, so it does sound like things got rather emotional for the two, who had been dating since 2017. 
There's a lot to work out, especially about what to do with Lopez's $1.8 million engagement ring. 
Will Jennifer Lopez keep the ring?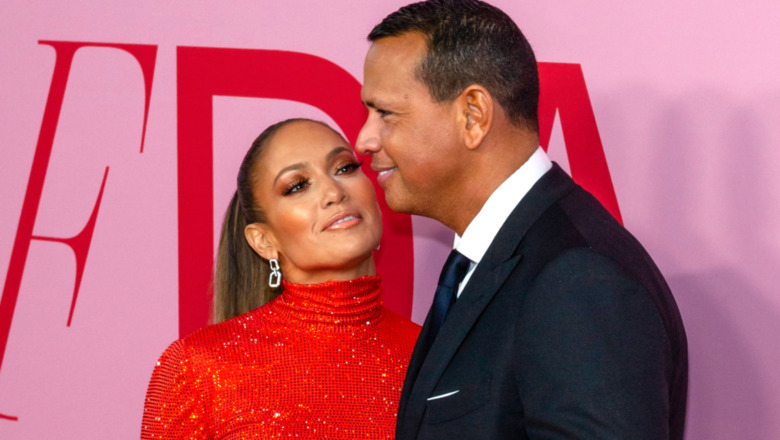 Shutterstock
It's always awkward to call off an engagement — not only because it's heartbreaking, but because you have to figure out what to do with the ring. Per Medium, according to the Emily Post Institute (the trusted source of all things etiquette), the person who proposes should get the ring back, as it's considered a gift tied to getting married and if you aren't getting married, hand it over. (State laws are even involved.) Because engagement rings are expensive, and Alex Rodriguez gave Jennifer Lopez one worth $1.8 million, per Page Six.
Per TMZ, Lopez did not take the ring with her to the Dominican Republic to film because of security issues, so it's safe and sound somewhere. A source close to the couple said that they haven't discussed that sort of thing yet and they might settle on JLo getting to keep the ring if she wants it, since the pop star "still has the ring in her possession," the site noted, and insiders revealed that "there will be no conflict over jewelry." According to the insider, over the course of their relationship, the pair gifted each other "massive amounts of jewelry," with A-Rod giving her all kinds of necklaces, earrings, and the sort, while she would buy him expensive watches. So depending on how things add up, it might not even matter who gets to keep it. Ah, being rich has to make a breakup a little easier to swallow, huh?