How Jennifer Lopez And Alex Rodriguez's Split Will Impact Their Kids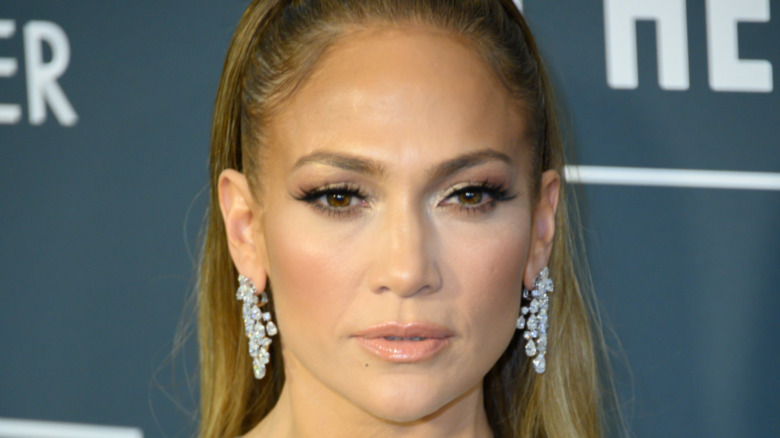 Shutterstock
The entertainment world is reeling with the news of Jennifer Lopez and Alex Rodriguez and their decision to permanently de-couple — even if some people may have seen it coming. From the speed of their relationship, to working in different countries during the pandemic, to rumors of A-Rod's infidelity, some claim it's not a surprise that the actor-pop star and the athlete have officially called off their engagement.
The couple announced their engagement in March 2019 after dating for two years, but had to postpone their wedding twice due to coronavirus. They also admitted in March 2021 that they were trying to "work through some things," per People. But on April 15, 2021, the two announced their split in a joint statement, via Today: "We are better as friends and look forward to remaining so." They also addressed the importance of their children during this time: "We wish the best for each other and one another's children. Out of respect for them, the only other comment we have to say is thank you to everyone who has sent kind words and support."
The pair had blended their families together, with Lopez's 13-year-old twins (whom she shares with Marc Anthony), and Rodriguez's 12- and 16-year old daughters (with ex-wife Cynthia Scurtis), all living together. Now the question must be asked: how will their impending split impact the children? Nicki Swift spoke to psychologist and integrative mental health expert, Dr. Roseann Capanna-Hodge to get some answers.
The split will shake up the lives of Jennifer Lopez, Alex Rodriguez, and their kids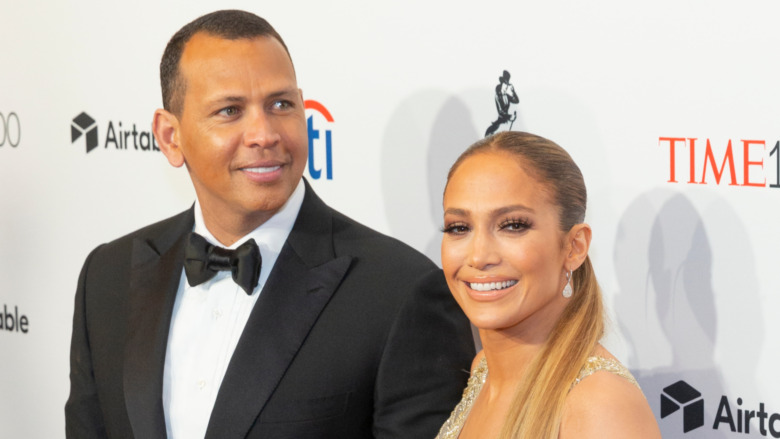 Shutterstock
"Any breakup of a family ... will have an impact on the mental health of the children involved," Dr. Roseann Capanna-Hodge tells Nicki Swift about Jennifer Lopez and Alex Rodriguez's split, noting that "children can be especially hard hit."
J-Rod and their children lived together for years, so the effect will be stronger. No longer being together "will take some getting used to for both sets of kids," says Dr. Roseann. "As much as a couple tries to keep the kids connected, they simply won't be in their day-to-day lives... [so] the connection just won't be the same."
For the kids, that means "adjusting to different routines, a loss of contact and connection to that partner and their family, and grief that needs time to process the loss."
Rodriguez and Lopez's celebrity status makes it worse. "When you have to deal with very real emotions when everyone 'knows your business' ... it just compounds that distress," says Dr. Roseann. But the family can soothe the difficulties by addressing the situation openly with their kids and making them feel loved.
"Hunkering down and focusing on their family, taking time to grieve this loss, and turning off their kid's devices will be critical in the upcoming weeks and months," Dr. Roseann recommends. But Dr. Roseann commends the couple too: "Jennifer and Alex should be applauded for [reportedly] trying to work things out for their kids."