Inside Queen Elizabeth's Relationship With Prince Edward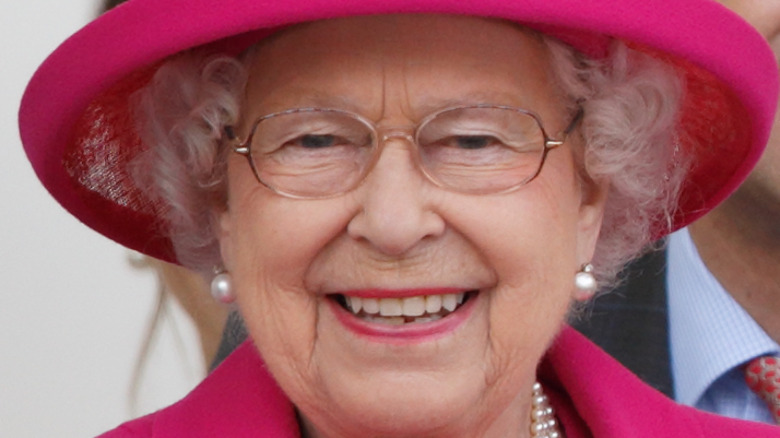 Max Mumby/indigo/Getty Images
Queen Elizabeth II ascended to the throne nearly 70 years ago, making her the world's longest-reining monarch in history, per BBC. But other than being the Queen of England and Head of State and Commonwealth, Her Royal Majesty is also a mother to four children: Prince Charles, Princess Anne, Prince Andrew, and Prince Edward. Throughout the years, it's been widely believed that her relationship with her oldest child Prince Charles, who is the heir to the British throne, has been a difficult and complicated one. But what about her bond with her and Prince Philip's youngest son, Prince Edward? 
According to Express, the Earl of Wessex remained out of the spotlight and wasn't involved with many royal family responsibilities, but slowly began to carry out duties on the queen's behalf following Prince Philip's retirement in 2017 and has quickly proven to be a reliable senior member of the royal family. As it turns out, he holds a special place in his mother's heart. Though The Crown depicted the queen's favorite to be Prince Andrew, per Elle, and the Duke of Edinburgh to be daughter Princess Anne, Express reported that Prince Edward's portrait is the only one in Prince Philip's study. 
Keep scrolling to find out the truth about Queen Elizabeth's relationship with her youngest son.
Rumor has it Prince Edward and his wife are the queen's favorites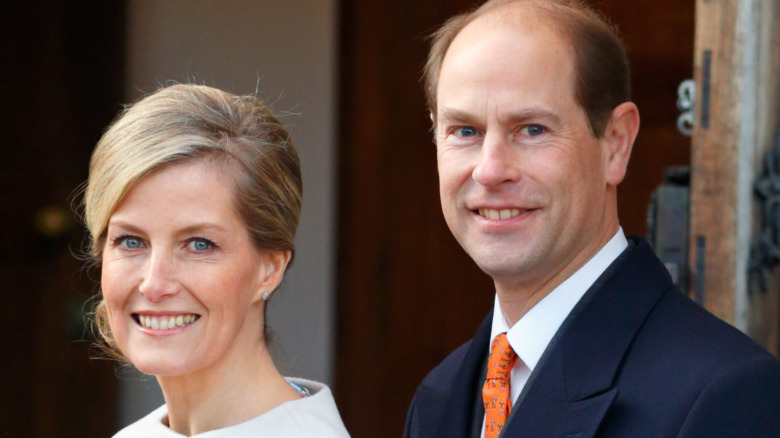 Max Mumby/indigo/Getty Images
According to two different royal sources, Prince Edward is Queen Elizabeth II's favorite child — particularly because Her Royal Highness is fond of the Earl of Wessex's wife, Countess Sophie. In fact, some say she trusts her more than Prince William's wife, Kate Middleton, and Prince Charle's longtime love, Camilla Parker Bowles. "[Countess Sophie] is trusted and relied on by the queen in a way I couldn't say applied to the Duchess of Cambridge or the Duchess of Cornwall," a royal aide told the Daily Mail in 2016, adding, "She is like another daughter to Her Majesty, they are that close."
Another insider explained that the queen depends on Prince Edward's partner, explaining that she "talks to Sophie in the way she used to talk to [her sister] Princess Margaret," and that she "filled a terrible gap in the queen's life that was left when her sister and the Queen Mother died in 2002."
Sources told Express in 2017 that Queen Elizabeth also has a special place in her heart for her unproblematic son, who "has molded into a quiet and efficient figure who does not seek attention or acquire headlines." They added, "He and Sophie are liked for being dutiful and uncomplaining."
However, the biggest clue that Prince Edward is her favorites? His royal title. The queen is expected to grant him Prince Philip's Duke of Edinburgh title.