Inside Queen Elizabeth's Relationship With Her Mother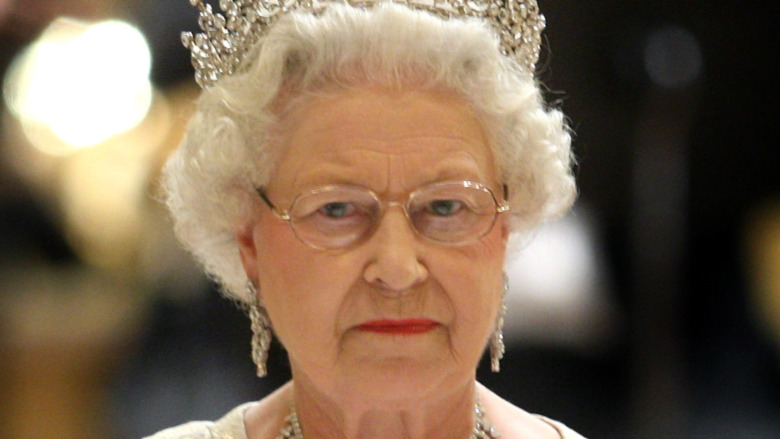 Chris Jackson/Getty Images
Between the Oprah Winfrey interview with Meghan Markle and Prince Harry and the death and funeral of Prince Philip, Duke of Edinburgh and husband to Queen Elizabeth II, the world has been royals mad in 2021. Fans can't get enough of the royal family and their interpersonal relationships, even if they have watched all of Netflix's The Crown. And there's a lot to learn! So Nicki Swift is here to help you get your royal on.
While much has been written about Queen Elizabeth's relationships with her children, particularly regarding Prince Charles (the queen famously didn't approve of Princess Diana nor of his relationship with Camilla Parker Bowles before they married), perhaps not as much is written about the Queen's relationship with her own mother. Her mother, Elizabeth Angela Marguerite Bowes-Lyon, became known as The Queen Mother when her older daughter ascended the throne and became Queen Elizabeth II after the latter's father/the former's husband King George VI died of lung cancer. Despite being widowed in 1952, the Queen Mother lived as a public figure and a popular member of the royal family until 2002, when she died at 101 years old — beating cancer twice before then, per Ranker.
Let's take a look at the relationship between these two Elizabeths, mother and daughter.
Queen Elizabeth wasn't the only one who disapproves of relationships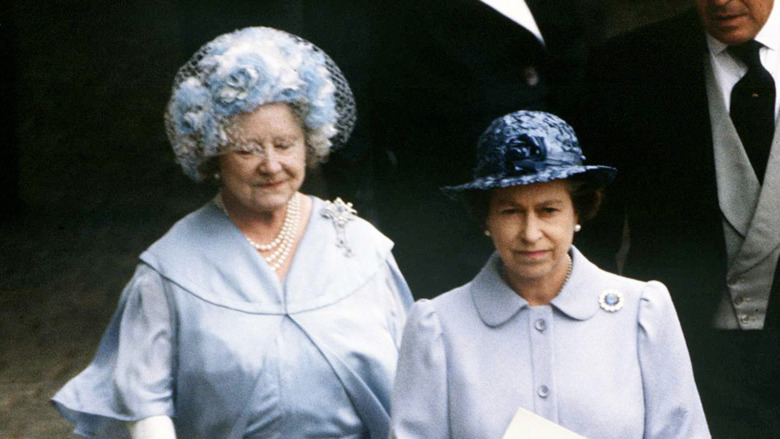 Kypros/Getty Images
While Queen Elizabeth II was close with both her sister, Princess Margaret, and the Queen Mother (per Ranker), every good relationship has its moments of strife. Just as Elizabeth was concerned about Charles marrying Princess Diana, so too was the Queen Mother worried about her daughter's choice in Prince Philip. A 2020 documentary called The Private Lives of the Windsors claims (via Mirror) that the Queen Mother was worried about her daughter marrying Philip because he was a "dangerously progressive" man. According to the doc, the Queen Mother didn't like how the Duke of Edinburgh pursued her daughter, and viewed Philip as "the enemy." She was essentially competing with him for Elizabeth's attention, and resented this outsider entering her inner circle and "challeng[ing] her authority as family matriarch."
The Mirror also claims that the Queen Mother was "jealous of her daughter" when Elizabeth was crowned. King George VI was only 56 years old when he died, and the Queen Mother, who had been queen for 15 years, was only 51. "She felt they'd been cut off in her prime," biographer Christopher Warwick says in the documentary. "She loved the position of being queen and suddenly all that was taken from her."
Despite these tensions, it certainly wasn't enough to separate mother and daughter. As PopSugar reports, Elizabeth spoke to her mother every day, and the pair shared their love of horse racing (and perhaps drinking, according to Ranker). Elizabeth was at her mother's bedside when she died.