What We Know About Trump's Reported Makeover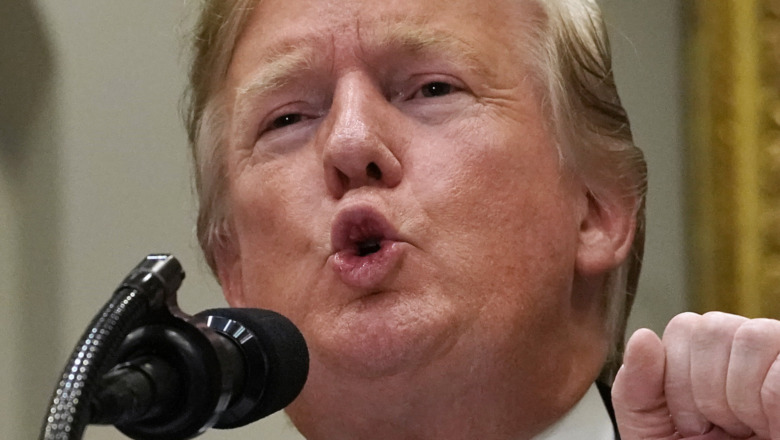 Chip Somodevilla/Getty Images
When it comes to aesthetics, the media hasn't necessarily been kind to ex-President Donald Trump. Jezebel, for instance, ran two lengthy lists of descriptive, illuminating epithets its writers harnessed to describe Trump in, for lack of a better term, unique ways — most of which tended to match his perceived political platform at the time. (A platform that derided trans people, undocumented people, and more.)
But now, over four years after those listicles ran, it looks like Trump might be finally getting a bit of a purported makeover. According to an April 16, 2021 report from Insider, the former commander-in-chief has been engaging in self-care post-presidency. There are even rumors he ditched one of his signature looks, which is surprising for a man seemingly resistant to switching things up.
So what changes has the twice-impeached ex-president made in the weeks following his first (and possibly only term) in office? Read on after the jump to find out.
Has Donald Trump made changes post-presidency?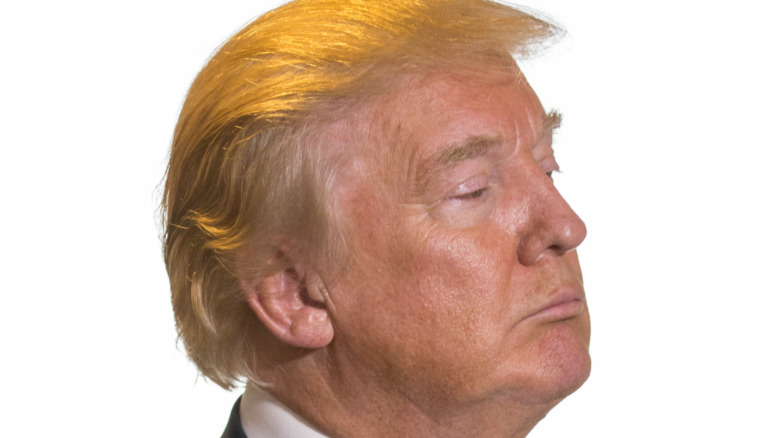 Shutterstock
According to Insider's story, Donald Trump has lost roughly 15 pounds since leaving the White House in January 2021. It's interesting, considering Trump had formerly taken an insurmountable amount of pride in his love of fast food and unhealthy fare. So much so that a 2019 photo of his staff serving the Clemson University championship football team silver platters of Big Macs and fries went viral on social media. With that in mind, it's safe to say the news of Trump's dedication to a new silhouette is a bit out of left field. What's more? Per Insider, Trump has also given up his almost brand-like spray tan. To summarize, it appears Trump is striving for a new image — but for what cause?
According to a Trump advisor who spoke to Insider under the condition of anonymity, "[Trump]...looked healthier and in better physical condition than I had seen him in a long time." The same source chalked it up to a lack of immediate access to less-than-healthy food, which makes sense, as a second advisor lamented how the ex-president would eat "all those M&M's on [Air Force One] all the time." However, the first source ultimately believes "the secret to his success is a little bit of golf and a whole lot of endorsements." The latter, of course, being Trump's recent haul of name-brand support for Republicans who are poised to run in the 2022 midterm elections.
As for a return to the White House? "I think there's an extra 10% to 15% chance he runs if he lost 20 pounds," a longtime Republican strategist theorized.