Trump's Latest Endorsements Are Throwing Shade At His Former Allies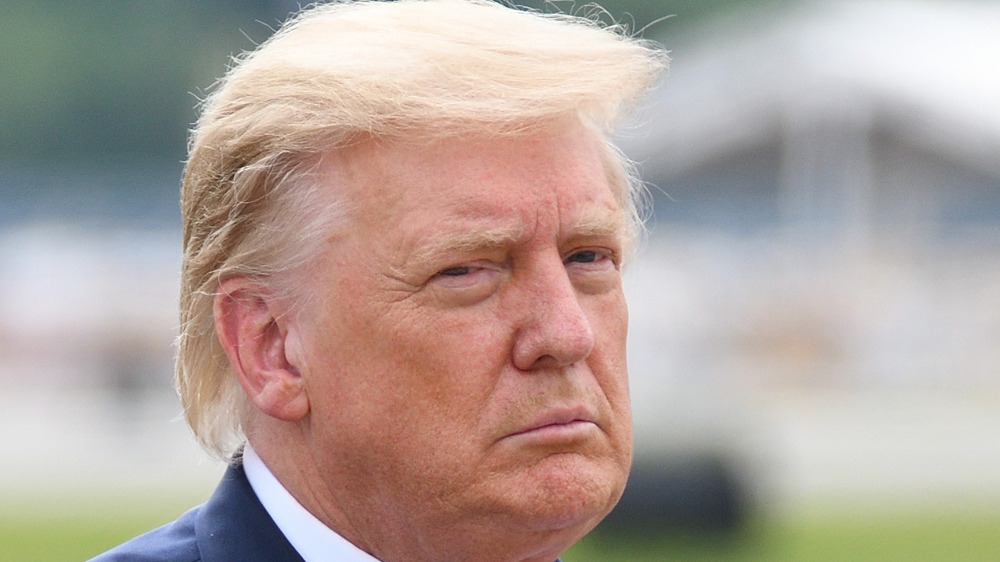 Shutterstock
While some might have predicted that former president Donald Trump would face an uphill battle in his personal battle to remain relevant following his White House exit in January 2021 — especially when paired with his permanent ban from most mainstream social media services — it looks like his efforts have not been in vain. Along with Trump's purported plans to launch a family political dynasty and retain his popularity with GOP voters, Trump's latest penchant for delivering MAGA-steeped screeds at his Mar-a-Lago private resort residence in Palm Beach and his strategy for endorsing members of the Republican party have all made noticeable waves. 
Considering the ex-commander-in-chief's most recent bout of endorsements for the 2022 midterm elections has been coupled with Trump's tendency to chastise Republican lawmakers he has turned against, it seems he has been in the news almost as frequently as he had been throughout his presidency. And as news outlets like The Hill and Politico noted in April 2021, his latest wave of GOP backings has only served to more greatly contrast his disdain for those who were once in his inner circle. So who is Trump supporting now? And what will become of the GOP legislators who are now his most recent targets? Keep on reading to find out. 
Donald Trump slammed Mitch McConnell and Mike Pence amid GOP endorsements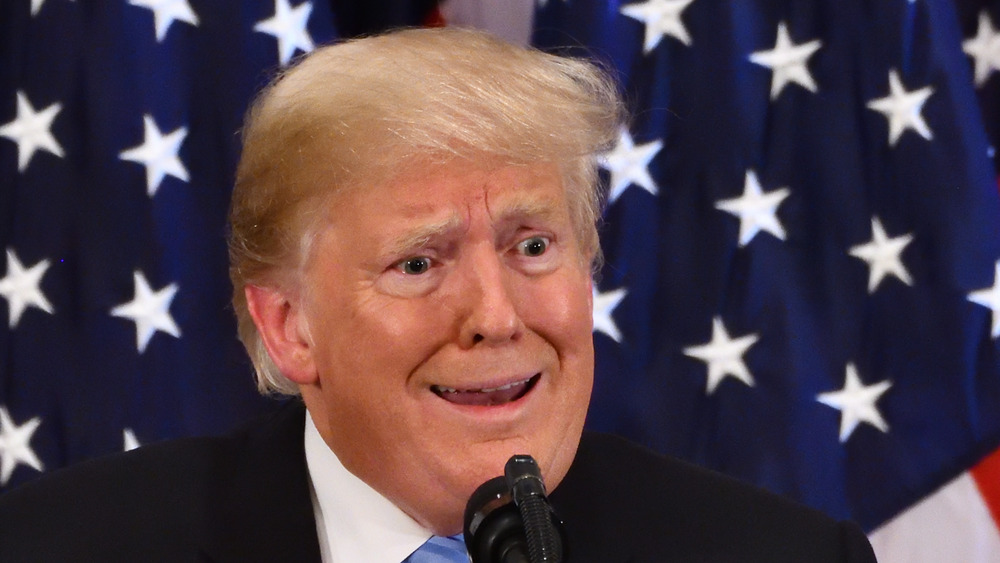 Shutterstock
As The Hill reported on April 12, 2021, Donald Trump's recent rash of endorsements included career Republicans like Kentucky Sen. Rand Paul, Wisconsin Sen. Ron Jonson, and Florida Sen. Marco Rubio (the last of whom might go head-to-head with Trump's daughter-in-law, Lara) occurred almost in tandem with another Trump-enacted scene. This time, the headline-making stunt in question revolved around a Republican National Committee fundraising retreat, per Politico, in which Trump delivered a renegade speech and trashed lawmakers who had been integral during his presidency. 
In his April 11, 2021 Mar-a-Lago speech, Trump rallied against members of the GOP who categorically withheld from boosting his unsubstantiated and groundless claims of election fraud in November 2020. The 50-minute unscripted and impromptu segment of Trump's address included lobbed barbs against Sen. Mitch McConnell, who he called a "dumb son of a b***h." Other subjects of Trump's ire ranged from former vice president Mike Pence, who had "disappointed" him, to COVID-19 task force member Dr. Anthony Fauci, who Trump opined was "full of crap."
Per Politico's own take on the timing of the latest Mar-a-Lago speech and the people Trump targeted throughout his delivery — most of whom refused to actively support Trump's voter fraud claims — with his latest bevy of endorsements, the media outlet came to one conclusion. Simply put: it's symbolic of a larger rift within the Republican sphere.
Donald Trump's endorsements could create a further rift for Republicans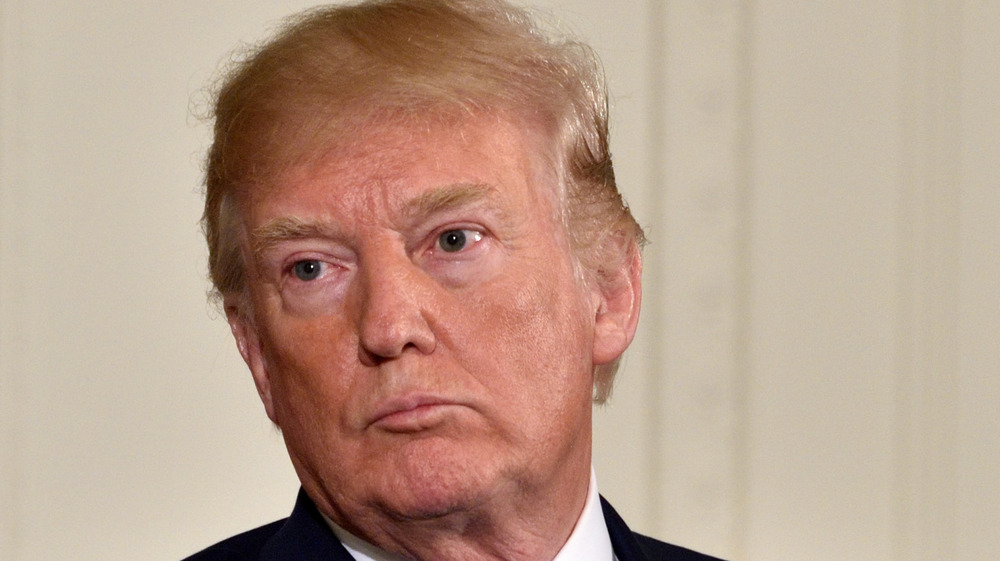 Shutterstock
After news broke over Donald Trump's unplanned remarks at a GOP donor even at Mar-a-Lago on April 11, 2021, members of the Republican party came forward with their own take on Trump's stance — especially in the wake of President Joe Biden's first few months in office, in which Biden promised his administration would focus on the concept of unity, rather than partisanship. And according to campaign strategy experts interviewed by The Hill, this could work both for and against die-hard Trumpsters. 
In comments to the online publication, GOP strategy-maker Jim McLaughlin said that possible calculations on Trump's part — namely rapid-fire endorsements of possible 2022 midterm contenders like Florida Sen. Marco Rubio, while lambasting other career legislators like Sen. Mitch McConnell — might be a "great preemptive thing to put off any potential challengers." 
But it could also come with a caveat. Speaking with The Hill, conservative strategist Brandon Scholz said Trump's post-presidential commentary on who conservatives should champion in 2022 and who they should throw out with the bathwater could have a much wider impact. According to Scholz, it might actually have a beneficial angle. For midterm election candidates like current Sen. Ron Jonson, Democrats could feasibly "create the same campaign that they ran against Donald Trump in the presidential race" due to the fact that "they hated [Trump]" more than Trump's specific platform — something that could appeal to anti-Trump conservatives.