What Mike Pence Really Thinks Of Donald Trump Today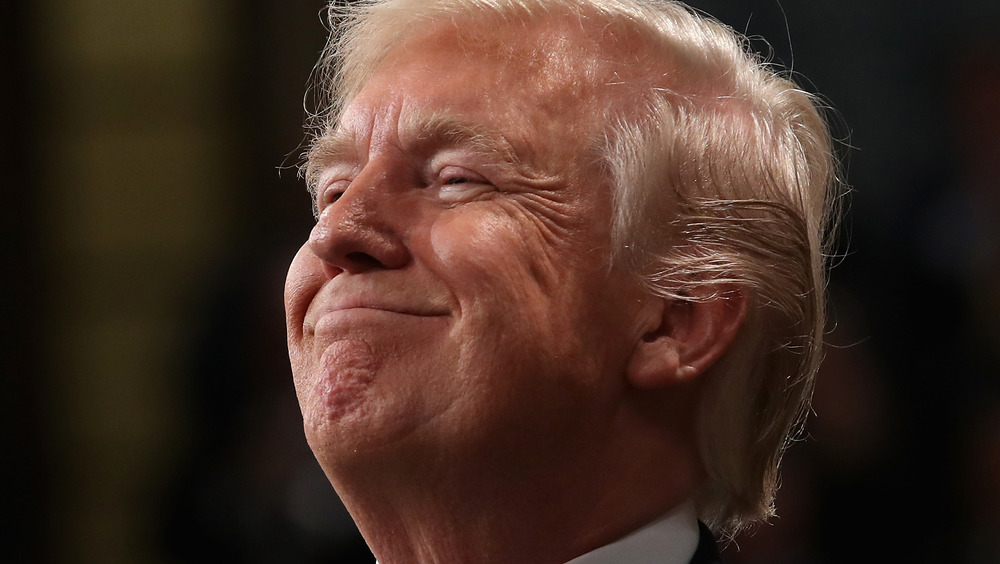 Win Mcnamee/Getty Images
While much has been speculated over the state of ex-President Donald Trump's relationship with his vice president and two-time running mate Mike Pence following the Jan. 6, 2021, insurrection at the Capitol Building, in which only hours before Trump lambasted Pence for failing to aide him in overturning the November 2020 election results due to Trump's unsubstantiated claims of voter fraud, it seems like the waters, for the time being, have settled. Despite the fact that Pence has lain low following his exit from the White House — possibly over concerns for his personal safety after right-wing rioters at the Capitol threatened to hang Pence following Trump's comments — the former secondhand man to Trump has since confided to those within his inner circle that his attitude towards the twice-impeached president is more positive than not. 
So what exactly does Pence think about Trump over two months out from their first (and possibly only) White House term? And does it serve as a litmus test for what Pence is planning to do next in politics, or even the future of the Republican party as we know it? Keep on scrolling to find out.
Sources say Mike Pence thinks of Donald Trump 'favorably'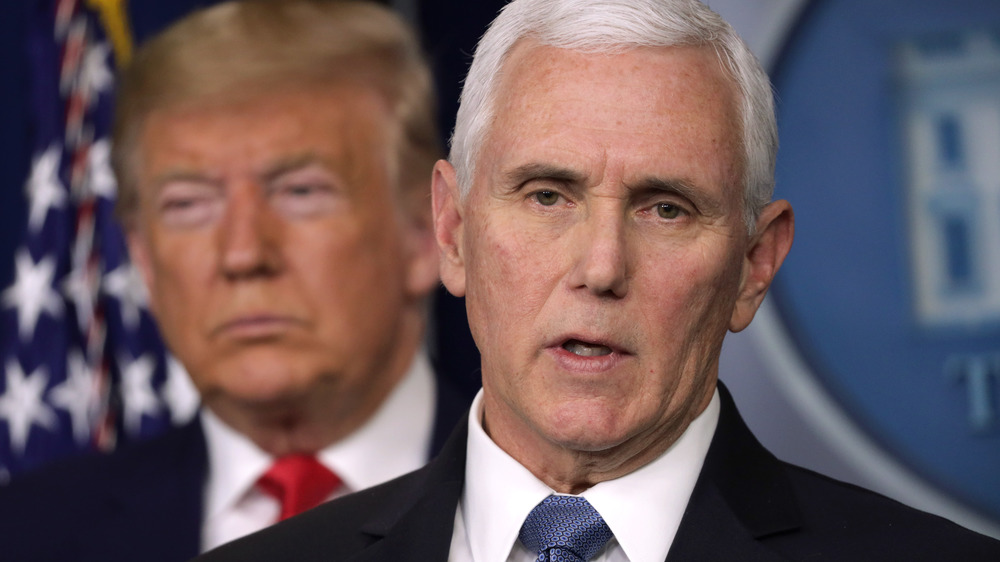 Alex Wong/Getty Images
While it was previously reported that Donald Trump had refused to apologize to Mike Pence following the events of Jan. 6, 2021, in which Trump was accused of inciting right-wing attendees into violently storming Capitol Hill at an earlier rally held by the Trump camp — and which purportedly spurred a number of them to build a gallows with the intention to hang Pence and other members of Congress — the dust has, according to one Republican close to Pence, apparently settled.
During a Feb. 23, 2021, interview with CNN, Indiana Representative Jim Banks, a Republican who also serves as chair of the GOP Study Committee, said that Pence "spoke very favorably" about the ex-commander-in-chief, adding, "I got the sense they speak often and maintain the same personal friendship and relationship now that they have for years." (News of good tidings between the two is a surprising one — in between Jan. 6 and President Joe Biden's inauguration, the frisson between both remained palpable, with Pence even failing to mention Trump's name in his farewell message.)
Banks later stated that the ex-VP has plans to create an organization "defending" the legacy of the Trump-Pence administration, though Pence himself has not confirmed the veracity of Banks' claims as of the time of this writing. But is there more to Pence's silence — or rather, the lack of Pence declaring his loyalties or plans directly — than meets the eye?
Mike Pence's possible continued allegiance to Donald Trump might tell a bigger story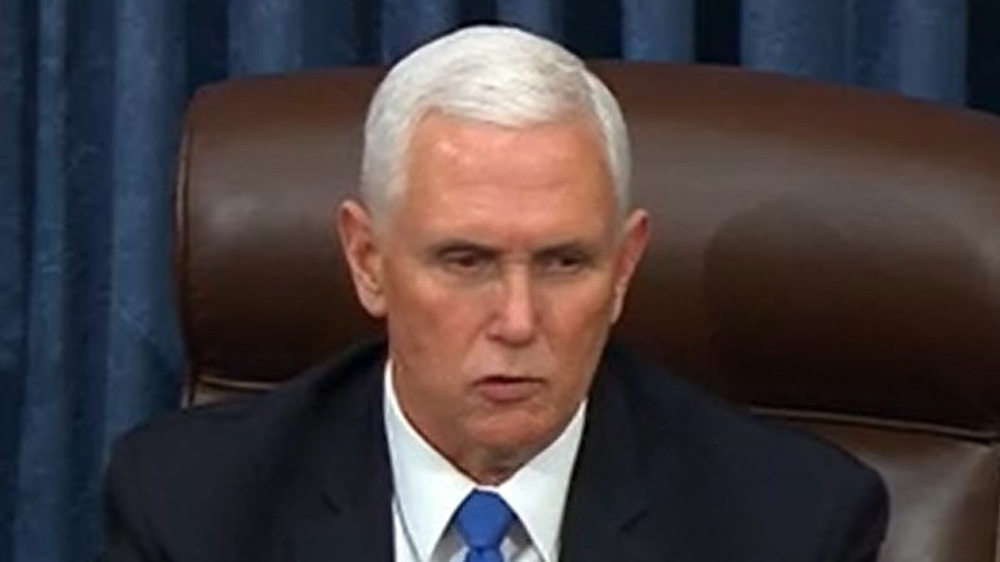 Handout/Getty Images
While it is still unclear if Mike Pence will either eschew his political career for other pastures or continue down the more familiar road, his purported loyalty to the Donald Trump voter base might contain multitudes. Publications like Vanity Fair have called Pence's seeming compliance with Trump's legacy — even after his second impeachment trial and the events of Jan. 6 — as a watershed in the conservative movement in the U.S. Though GOP lawmakers like Liz Cheney and Ben Sasse have continued to speak out against Trump and were some of the few Republicans to vote in favor of impeachment in both the House and the Senate, others have continued to express loyalty to the former president. 
The split within the party is also seemingly a reflection of the Republican voter base: according to a recent survey conducted by Suffolk University and USA Today, 46 percent out of 1,000 respondents, all of whom were Trump voters, stated that they would leave the Republican party if Trump decided to form his own. 
Regardless of whether Pence's relationship with Trump has allegedly remained intact, conservatives will most likely not receive a confirmation of it anytime soon: though Trump is slated to speak as a keynote in the Conservative Political Action Conference in Orlando on Feb. 24, 2021, Pence declined an invitation of his own to attend and participate in the proceedings, per Business Insider.