How Royal Aides Are Describing The Relationship Between William And Harry Today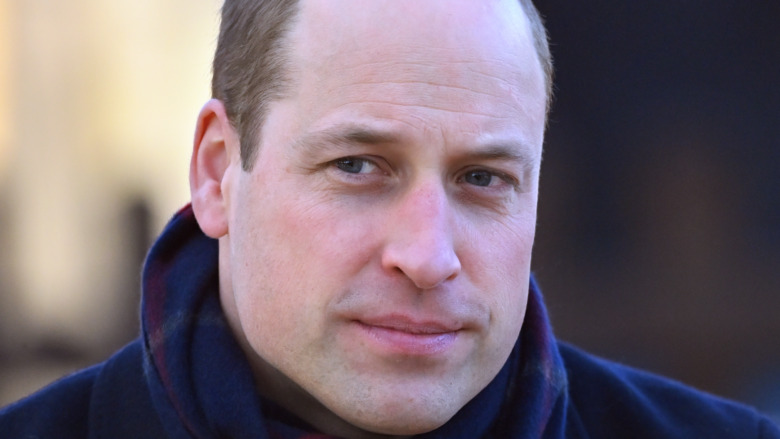 Pool/max Mumby/Getty Images
Rumors of a rift between Prince Harry and Prince William have been ongoing for years, first originating when reports swirled in 2016 that the British family was disapproving of Meghan Markle. In fact, a source told Vanity Fair in November 2018 that the brothers had a falling out for that reason. "Harry felt William wasn't rolling out the red carpet for Meghan and told him so. They had a bit of a fall out which was only resolved when Charles stepped in and asked William to make an effort," the source claimed.
In the couple's 2019 documentary Harry and Meghan: An African Journey, Prince Harry seemingly confirmed feud rumors when he admitted that he and his brother are "on different paths" and have "good days" and "bad days," per Independent. However, he added that he knew he and his brother would "always be there" for each other.
That statement was tested once Prince Harry and Meghan Markle officially retired from their duties as working members of the British royal family in early 2021 and sat down with Oprah for a tell-all interview that did not sit too well with their royal relatives. According to Us Weekly, Prince William was "struggling to hold back" after the bombshell interview and tensions were high.
Now the brothers are reuniting for the funeral of their grandfather, Prince Philip, for the first time since Prince Harry moved to America in 2020. Keep reading to learn how royal aides are describing the relationship between William and Harry today.
Prince William and Prince Harry are focusing on Prince Philips' funeral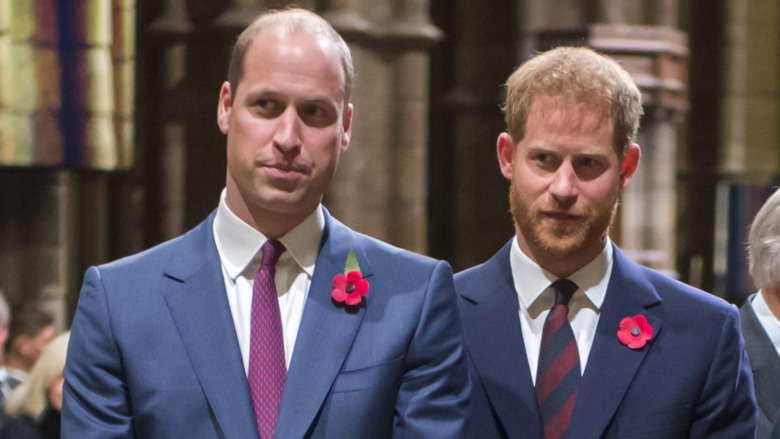 Wpa Pool/Getty Images
Buckingham Palace announced Prince Philip's funeral procession arrangements on April 15, 2021, and people quickly took note that Prince William and Prince Harry would neither be walking side-by-side nor sitting together during the official service, as reported by Harper's Bazaar. However, the palace has warned the public not to take the set up as a sign of bad blood. "This is a funeral, we're not going to be drawn into those perceptions of drama, or anything like that," a Buckingham Palace spokesman told reporters, per the Daily Mail. "The arrangements have been agreed, and they represent Her Majesty's wishes, so we're not going to say anything more on that."
Despite the hope that the "perceptions of drama" will not be played into, there's no hiding the fact that Prince William and Prince Harry are not on the best of terms. A source told the Daily Mail ahead of the funeral that the royal rift has taken up "much thought and energy" in the office responsible for arranging the funeral. Furthermore, another source said that "everyone is walking on eggshells so as not to exacerbate the situation," although they also admitted that the royal brothers made it clear "that they wish to focus on mourning their grandfather and do not want anything to get in the way of that." Regardless of any reassurances by the princes, people are still anxious about the situation. "It's been a minefield," the source added.