Prince William Is Reportedly Ready To Reveal His Truth After Harry And Meghan's Interview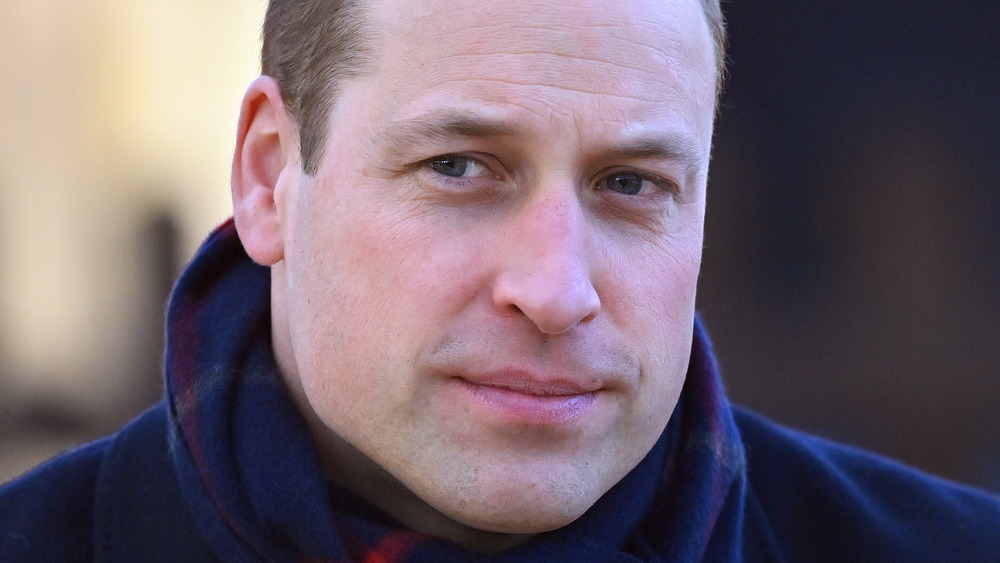 Pool/max Mumby/Getty Images
Prince William and his family have mainly stayed quiet since Prince Harry and Meghan Markle shared some seriously shocking revelations about their time as senior royals with Oprah Winfrey in March 2021. The candid tell-all included several bombshell reveals, including one particularly harrowing claim suggesting at least one member of the royal family made racially insensitive remarks about the color of their son Archie's skin before he was born.
On March 9, 2021, two days after the interview aired in the U.S. and one after its U.K. airing, Buckingham Palace issued a short response on behalf of the queen. It read (via The Guardian), "The whole family is saddened to learn the full extent of how challenging the last few years have been for Harry and Meghan. The issues raised, particularly that of race, are concerning. While some recollections may vary, they are taken very seriously and will be addressed by the family privately." The statement added that "Harry, Meghan and Archie will always be much-loved family members."
William has made it clear that he's found it difficult to hold his tongue over the tell-all. He became the first royal to address the interview in person, telling a Sky News reporter, "We are very much not a racist family." He was then asked if he'd spoken to his brother since the interview aired and replied, "No, I haven't spoken to him yet but I will do." But we could potentially be hearing even more from the future King of England...
Prince William is apparently ready to speak out to protect Kate Middleton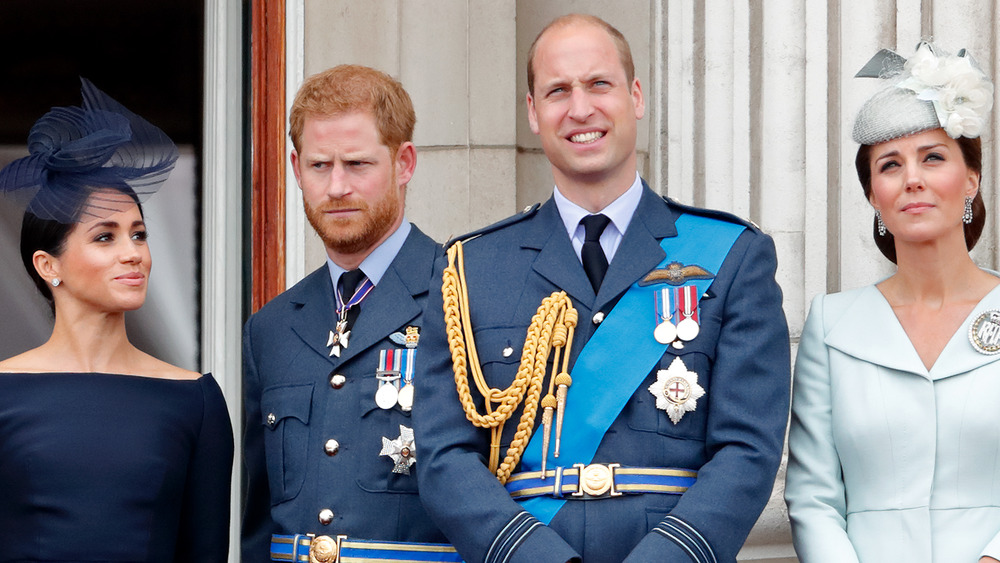 Max Mumby/indigo/Getty Images
Though his public comments were only brief, reports are suggesting that Prince William could be about to share more about how he really feels about his brother, Prince Harry and Meghan Markle's sit-down with Oprah Winfrey. A source claimed to Us Weekly in March 2021 that "William is struggling to hold back" and "wants to get his side out there." 
William reportedly has a couple of reasons for wanting to speak out. His primary reason is supposedly "to protect Kate [Middleton]," as his wife's name was brought up during the chat. Megan shot down a report claiming she made Kate cry before her and Harry's wedding, and instead claimed it was Kate who made her cry, something Kate's uncle said he doesn't believe. The second reason William is reportedly ready to go public is to "clear the racial allegations" made against his family, something he very briefly did before.
However, if William does speak out, he'll have to go through his grandmother first. The insider claimed that Queen Elizabeth II isn't a fan of the idea of any of her family members addressing the interview publicly. "The Queen is insisting that the royals handle the matter privately," the source said, adding she believes "that retaliating will only add fuel to the fire and make the situation worse." It looks like we'll have to wait and see who gets their way on this one.