Kate Middleton's Uncle Has Something To Say About The Meghan Markle Crying Incident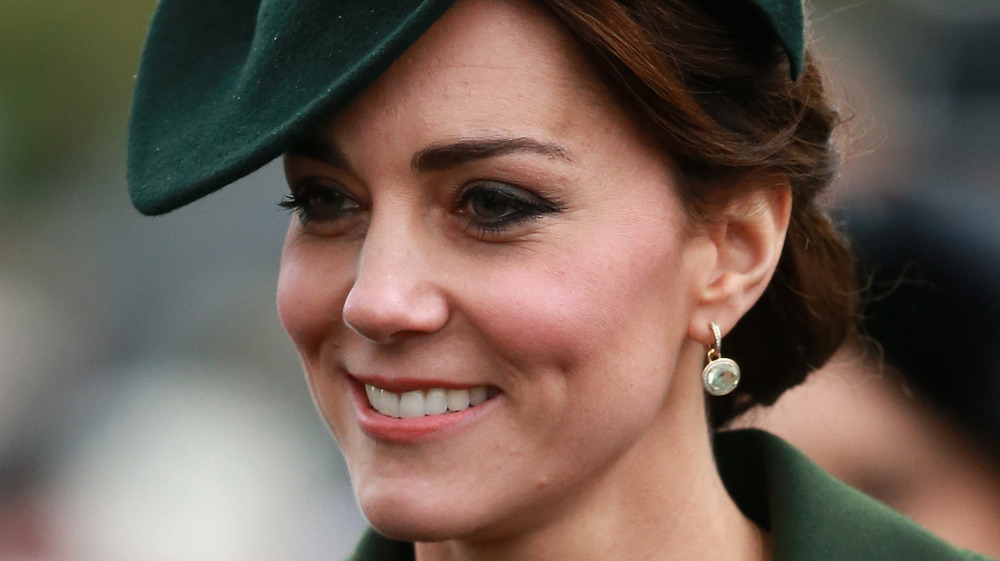 Chris Jackson/Getty Images
Kate Middleton's uncle, Gary Goldsmith, had something to say about the infamous crying incident referenced in Meghan Markle and Prince Harry's now infamous tell-all March 2021 interview with Oprah Winfrey. During the extremely candid sit-down chat, which aired on CBS, Meghan set the record straight about a past tabloid report, which claimed she had made Kate cry before her and Harry's wedding day in May 2018.
Meghan shot down the claim to Oprah, instead stating that "the reverse happened" over an incident involving flower girl dresses for her and Harry's wedding. Per Elle, Meghan opened up about the disagreement, but did not give explicit details, though she confirmed what went down between herself and Kate "made me cry" and "really hurt my feelings," as she suggested that her sister-in-law was not being "supportive" as her wedding day neared. She added that Kate "was upset about something, but she owned it, and she apologized" and even brought her flowers to say sorry, confirming they quashed the drama privately.
However, Kate's uncle has spoken out about the claim and had some very interesting thoughts on Meghan's version of events.
Kate Middleton's uncle doesn't believe Meghan Markle's claims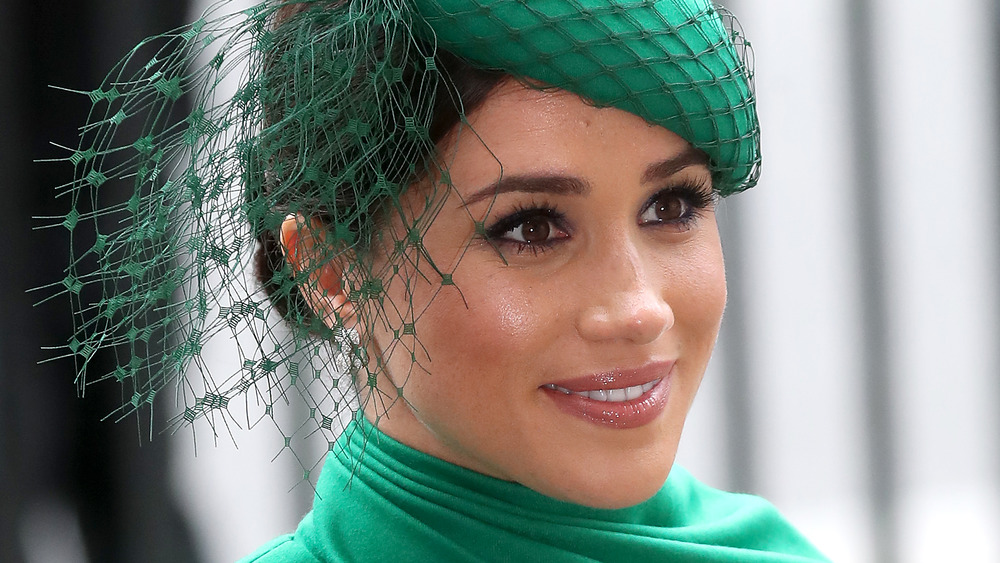 Chris Jackson/Getty Images
Kate Middleton's uncle, Gary Goldsmith, got candid about the allegations while speaking to The Mail on Sunday in March 2021, making it clear he does not believe Kate would ever do anything to upset the Duchess of Sussex. "I don't believe for a moment that Kate made Meghan cry," he said. "I've known Kate since she was born and she doesn't have a mean bone in her body. It's just simply not in her nature." He added that the mother of three — who's married to Prince Harry's brother, Prince William — is "even lovelier on the inside than on the outside." Goldsmith suggested the story reported in the tabloids may have been more accurate than what Meghan Markle told Oprah Winfrey. "If anyone had a hissy fit, it must have been Meghan. Kate would have been trying to make the peace," he suggested. 
Kate has not publicly addressed the claims, though Buckingham Palace issued a statement a few days after the interview aired. "The whole family is saddened to learn the full extent of how challenging the last few years have been for Harry and Meghan. The issues raised, particularly that of race, are concerning," a statement read, per The Guardian, highlighting an allegation about the color of Archie's skin. It added, "While some recollections may vary, they are taken very seriously and will be addressed by the family privately." The palace also noted that the trio "will always be much-loved family members."