What We Know About The Dean Of Windsor, David Conner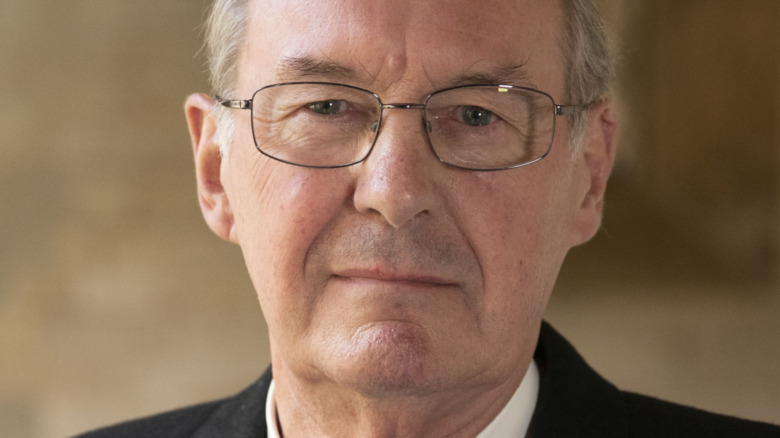 Wpa Pool/Getty Images
Prince Philip, the Duke of Edinburgh and the husband of Queen Elizabeth II, died on April 9, 2021. For 73 years, he was the queen's consort, a loyal member of the royal family, and a beloved father, grandfather, and great grandfather. On April 17, 2021, the monarch buried her spouse in a small, intimate funeral as the United Kingdom paid tribute to him for the last time. The BBC reported he was laid to rest in the Royal Vault at St. George's Chapel at Windsor Castle. 
After Prince Philip stepped down from his royal duties, he took some time to plan his funeral. In his typically no-fuss fashion, he informed his loved ones (as far back as 2013) that he didn't want to lie in state. He also requested a wool coffin and that his body would get carried in a customized Land Rover. The queen's official domestic chaplain, the Dean of Windsor, conducted the funeral service.
So why does the Dean of Windsor — aka Rev. David Conner — seem so familiar? Here's what we know about the chaplain.
Where you've seen the Dean of Windsor before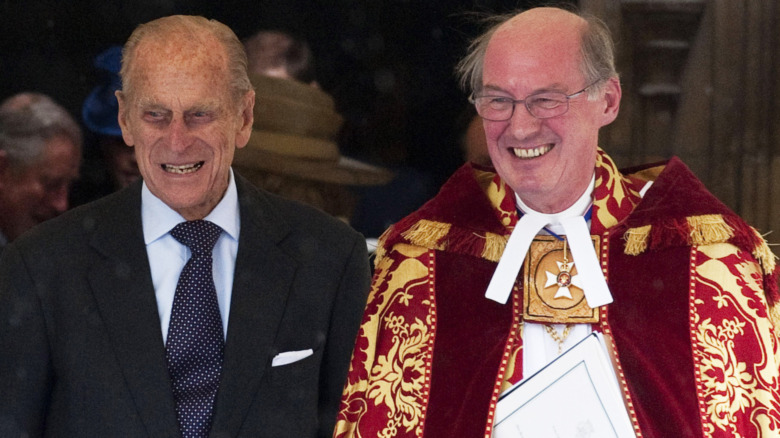 Wpa Pool/Getty Images
The reason that Rev. David Conner's face may seem a tad familiar is that he officiated Princess Eugenie and Jack Brooksbank wedding at St. George's chapel in 2018. According to iNews, the Dean of Windsor reportedly has a close relationship with the queen and other members of the royal family. This time around, Rev. Conner had the sad task of conducting the funeral ceremony of Prince Philip.
HITC reported that the 74-year-old member of the clergy was educated at Oxford and has held the office as Dean of Windsor since 1988. No wonder the royals feel close to him because he has held the position for over 30 years! Rev. Conner is also the Registrar of the Order of the Garter, which is the older British Order of Chivalry, per the British royal website. 
As for the funeral, the Dean of Windsor paid a beautiful tribute to Prince Philip. He stated, per Reuters, "With grateful hearts, we remember the many ways in which his long life has been a blessing to us. We have been inspired by his unwavering loyalty to our Queen, by his service to the Nation and the Commonwealth, by his courage, fortitude and faith."