The Real Meaning Behind Maggie's Song By Chris Stapleton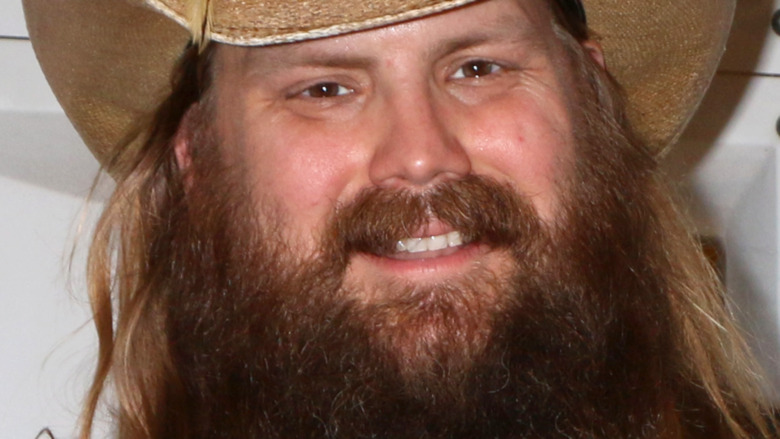 Shutterstock
There's no doubt that Chris Stapleton is one of the most talented artists in the world of country music. Not only does the singer belt out his own hits, but he also happens to be one of the best songwriters in the industry as well. The multi-talented artist has penned hits for several big names but you may not have even realized it. According to The Boot, the country crooner wrote Adele's "If It Hadn't Been for Love," Joss Stone's "Don't Start Lying to Me Now," and "Homesick," by Sheryl Crow featuring the Zac Brown Band. He's also written plenty of other tunes but the list would be far too long if we named them all.  
In an interview with the San Diego Union-Tribune, Stapleton opened up about his songwriting process and how he's gotten so good at it. "I don't like to waste words in songs is the best way I can put it. If you can say something with three words that puts the point across — and leaves room for the listener to put themselves into the song," he revealed. "There's no need to use 10 words. I don't ever remember not wanting to do that. I've always wanted to say things as simply as I could." Stapleton also shared that one of the greatest things that comes from music is that it allows you to be part of the song. Well said! That knack comes out especially clearly in "Maggie's Song." 
Chris Stapleton's "Maggie's Song" is a touching tribute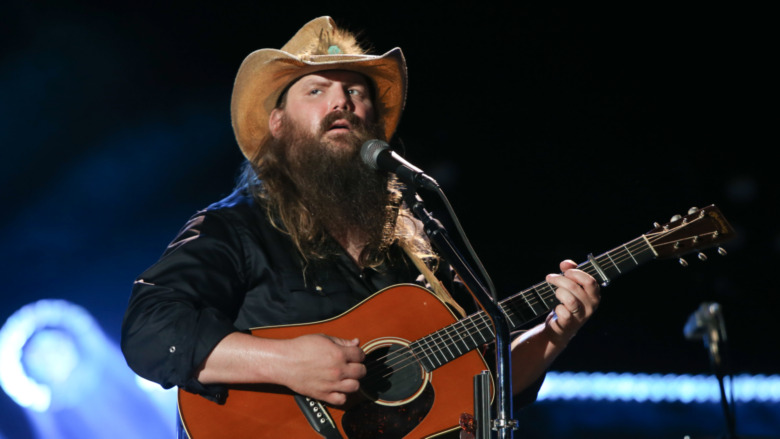 Shutterstock
Almost everyone can relate to losing a pet, and Chris Stapleton is no exception. The singer/ songwriter wrote his track "Maggie's Song" as an ode to his lab-terrier mutt. If you haven't grabbed a box of tissues, you may want to do that. According to the Tennessean, Stapleton wrote the song shortly after the dog died. Maggie was a member of the Stapleton family for 14 years, and it's safe to say that she had a significant impact on the singer. The song details Maggie's life on the farm and how she helped protect his children, among other things. 
"Let me tell you a story / About an old friend of mine / Somebody left her in a shopping cart / In a parking lot for us to find," the first few lines of the song read, per AZ Lyrics. Toward the conclusion of the song, Stapleton detailed the end of Maggie's life, and by now, we're all crying like we did in Marley & Me. "It was raining on a Monday / The day that Maggie died / She woke up and couldn't use her legs / So I laid down by her side." Fittingly, the chorus says, "Run, Maggie run," presumably about Maggie's experience over the rainbow bridge. "Every word and every stitch of that song is real things," Stapleton told the Tennessean. "She was a member of the family, and she deserved a song." And now we're uncontrollably sobbing.