What Gayle King Had To Say About William And Harry During Prince Philip's Funeral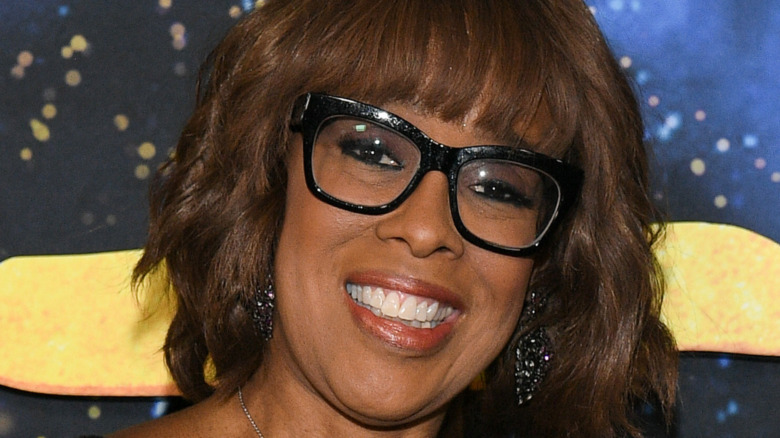 Dia Dipasupil/Getty Images
People around the world are in mourning following Prince Philip's death on April 9, 2021. He was 99 years old. His funeral took place on April 17, 2021. Although the funeral was broadcast internationally, it was actually a very intimate event, in correspondence with coronavirus precautions. There were only 30 family members in attendance, including Prince Harry, who flew in from the United States to quarantine for days before the funeral itself. This was the first time that Harry and his brother Prince William were publicly seen together since Harry and his wife Meghan Markle left the U.K. and announced their decision to step down as working members of the royal family in 2020. And, of course, this was the first time the brothers have publicly reunited since Harry and Meghan's bombshell interview with Oprah Winfrey.
Of course, Prince Philip's life and legacy were the focus of the day. Nevertheless, there were many eyes on his grandsons and how they would be interacting with each other both during and after the funeral. Even before the ceremony, news spread that William and Harry would not walk next to each other during the procession. Instead, their cousin Peter Philips was in between them. However, they did not walk next to each other during their mother Princess Diana's funeral either, as Diana's brother, Charles Spencer, was between them, per Yahoo! News. Regardless, many people, including Prince Harry's ally Gayle King, have speculated on the brothers' strain during the funeral. 
Gayle King discussed Prince William and Prince Harry's 'strained' relationship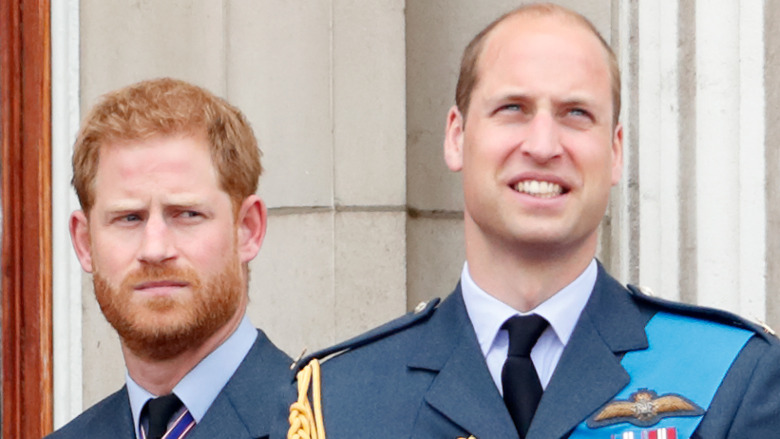 Max Mumby/indigo/Getty Images
According to the Daily Mail, Gayle King, who is Oprah Winfrey's best friend in addition to being Meghan Markle and Prince Harry's confidante, led the coverage of Prince Philip's funeral for CBS. She did not mention the interview with Oprah, which aired while Prince Philip was hospitalized, but she did remark: "William and Harry, there's no secret about this, have had a strained relationship you could say since Harry stepped away from his royal duties," which isn't exactly breaking news at this point.
Additionally, King said, "A lot has been made... at the end of the day, this is a family that's grieving. I would suspect all of the family differences would be set aside for the day." This isn't the only time that King has commented on the rift between brothers in recent memory. Following the Duke and Duchess of Sussex's interview with Oprah, King revealed that she had private conversations with the couple, and that Prince Harry had conversations with his brother and his father Prince Charles that were "not productive," according to Harper's Bazaar.
Clearly, King has more personal insight than some news anchors who also cover the royal family. Perhaps, she will share additional insider information following Harry and William's very public reunion.