Sharon Osbourne Slams Prince Harry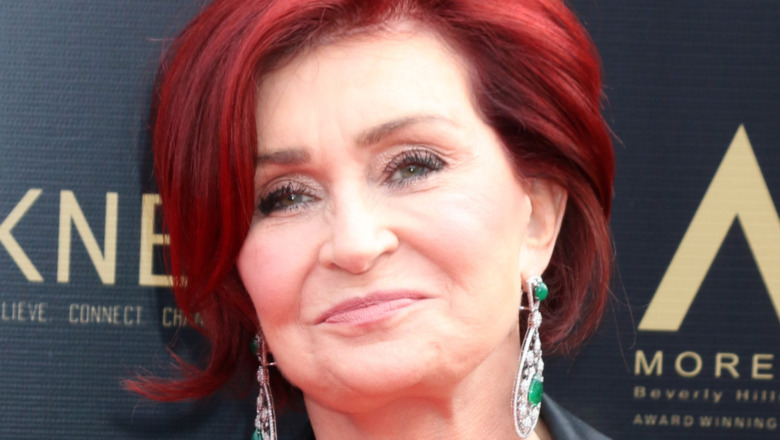 Shutterstock
First, she came for Meghan Markle, and now she's coming for Harry. In her first interview since leaving the Talk in March 2021, Sharon Osbourne denied allegations that she is a racist and came for Prince Harry, saying that he and his wife needed to get over whatever grudges they hold against the royal family. Just weeks before, Osbourne left her daytime talk show after a heated exchange with her co-hosts about Piers Morgan, who had questioned Meghan and Harry's allegations about the royal family in their interview with Oprah Winfrey.
It all goes back to when Morgan left Good Morning Britain following complaints regarding his comments about Meghan's claims that the royal family had made racist remarks and was actively letting the press slam her (or at least not stopping the hit pieces she says were untrue). After Morgan left the show, Osbourne spoke out on her talk show, scolding co-host Sheryl Underwood for insinuating that Morgan, or any of his defenders, are racist because they questioned the validity of her claims. After walking off the show, there were more complaints about Osbourne's behavior on and off-air. 
Osbourne not only walked off the set mid-broadcast but eventually left the show entirely. CBS issued a statement saying, "We concluded that Sharon's behavior toward her co-hosts during the March 10 episode did not align with our values for a respectful workplace." Now, she's standing up for those values and coming for the royal family.
Sharon Osbourne thinks Prince Harry is entitled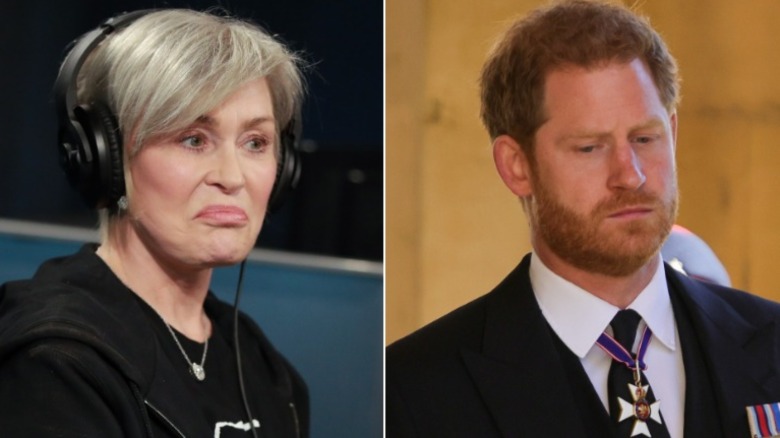 Rich Fury, Chris Jackson/Getty Images
Sharon Osbourne chose to go on Bill Maher's show, Real Time, to speak her piece about what happened. During the April 16 segment, she called her co-hosts "disgruntled ladies" and ranted about "cancel culture." Osbourne also denied the allegations that she had used slurs or racist language during her time on the show, telling Maher, "I never, ever said that. I don't even use those words; they're not in my vocabulary." Osbourne also stated, "I'm used to being called names. A racist is one I will not take." Osbourne then said that questioning Meghan Markle and Prince Harry doesn't make her racist. If anything, she told Maher, Prince Harry had some explaining to do. 
She claimed, "You know when they say white privilege? You know, right there with Harry. Right there. He is the poster boy." She continued, "So you know, he sits there and says 'daddy cut him off and he's not on the wages anymore' and he was boohooing about it. You can't feel empathy for that. Because you're a healthy, bright, educated young man. You can do whatever you want to do. Your life is your own."
With stars like Maher and Piers Morgan on her side, this saga is surely far from over.