Here's How Much Florida Georgia Line's Brian Kelley Is Really Worth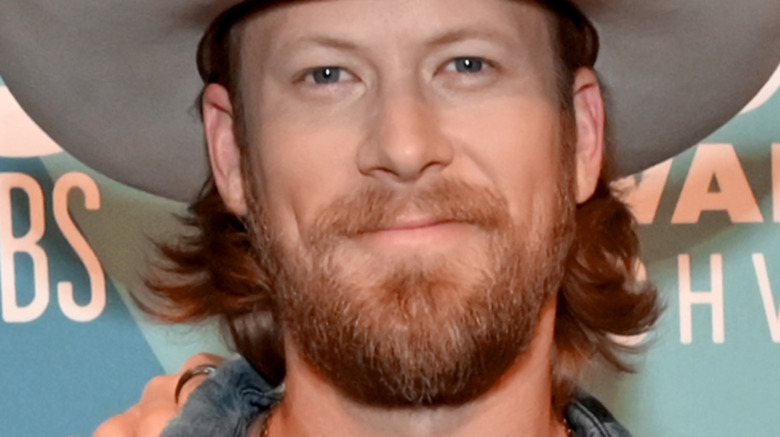 Jason Kempin/acma2020/Getty Images
The country music duo Florida Georgia Line may be working on solo projects these days, but band members Brian Kelley and Tyler Hubbard made enough money together over the years to take their chances on their own. The pair has been making music together for over a decade, with their first EP Anything Like Me being released in 2010. Yet, it was their 2012 album, Here's to the Good Times, that really helped their careers take off. That's partially thanks to their hit single "Cruise," which allowed them to cross over from country to pop music, hitting No. 4 on the Billboard Hot 100 and even being remixed by rapper Nelly!
Since then, FGL has put out a new album almost every two years, with Life Rolls On, being released in February 2021. From just those albums alone, Kelley probably has enough dough to take some long overdue time off. Instead, he decided to release his debut solo EP, BK's Wave Pack. Kelley explained why to People saying,"I started to really zoom in and focus on me and what I wanted to say and how I wanted to sing."
But just because they're working on solo projects doesn't mean FGL broke up. They actually plan to tour, they're just waiting for "all those logistical things to come together." Kelley revealed, "I'm working on some things personally and then I know FGL, we're looking to hit the road soon." So with upcoming projects and tours on deck, it's safe to say that Kelley will continue to see dollar signs. 
Brian Kelley doesn't need much to be happy but could certainly afford it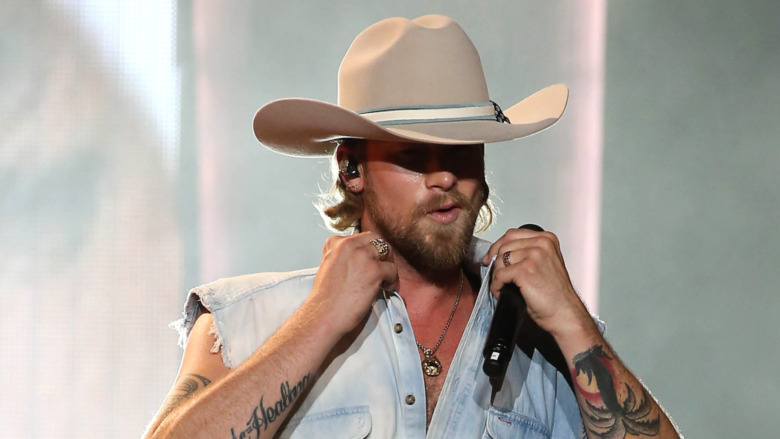 Kevin Kane/Getty Images
Country music star Brian Kelley clearly has had a successful music career as half of the Florida Georgia Line, but now he's branching out on his own with a newly released solo EP. Between the money he makes from albums and touring, along with his clothing brand Tribe Kelley, it's no wonder the Florida native is worth millions. Well, $25 million to be exact, according to Celebrity Net Worth.
But for Kelley, all that money may be nice but the songwriter seems to prefer a more simple life. He explained to People in April 2021, "I know for a lot of people when they think of musicians, it's private planes and all these things — and sometimes it is — but I'm just thankful for every single breath, every single moment." He continued, "I don't need too much to make me happy."
The country singer revealed how living more simply this past year with his wife even inspired some of his new music. Kelley elaborated, "We didn't really travel but I can be happy wherever we lay our head down. And there's a song on my record called 'Don't Take Much' that was based off of us living in our carriage house on our property here in Florida while we were finishing our two-year build." He added, "We were in a tiny space with four dogs and crammed in there, but it was a blast."