Here's How Much Thomas Rhett Is Really Worth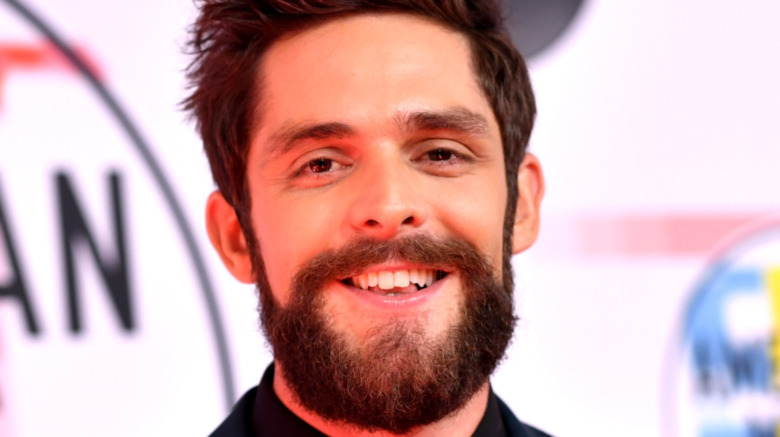 Emma Mcintyre/Getty Images
Thomas Rhett is one of the most promising young stars in country music. But is his net worth in tune with his talents?
Born Thomas Rhett Akins Jr.in Georgia to famed songwriter Rhett Akins, the musician dropped out of college when he was 20 years old, per Biography. He then moved to Nashville to give songwriting the old college (or...not) try. Clearly, talent runs in the family. To date, Rhett has seen 17 top 10 hits on the Billboard Hot Country charts. Inspired by '90s rap as much as the Rolling Stones, per Today, Rhett's palette is wide-ranging. And with a beard-boasting, soft-smiled persona to (cowboy) boot, who would expect anything less than a bonafide hitmaker?
Rhett married wife Lauren Gregory Akins in 2012, and they share three children. They were childhood sweethearts who met in first grade, but Rhett didn't realize his love for Lauren until after graduation. "Her dad called me and said, 'If you don't come over here tonight and tell Lauren how you feel about her, then I'm going to tell her how you feel about her,'" Rhett explained to CBS This Morning. Aw! Their love is (quite literally) the stuff country songs are made of. He wrote his Hot 100 hit "Die a Happy Man" about her (she starred in its viral music video). 
With four studio albums to date, Rhett is a force in country music. But what about his net worth? Strum on down to find out what it is. 
Thomas Rhett's net worth is impressive, but not yet chart-topping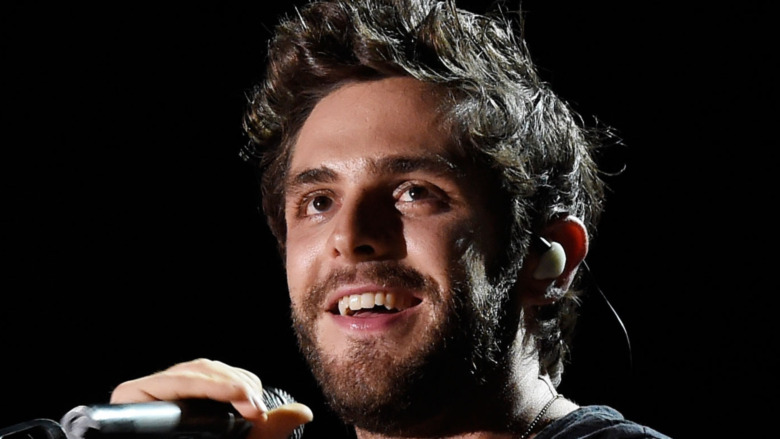 Rick Diamond/Getty Images
So what is Thomas Rhett's net worth? The figure is $5 million today, per Celebrity Net Worth, but that will hopefully grow as his catalogue does. 
That said, Rhett's home outside of Nashville is lavish country comfort. Purchased for $4.7 million in 2016, per Taste of Country, the sweeping property is on a "126-acre spread with an enormous man-made lake." According to Taste of Country, it also includes, "a cozy guest cottage [that] sits right at the edge of the lake," but more pertinently, it's "a rustic, yet luxurious barn home that provides effortless indoor-outdoor living." 
The custom-built barn-style home (they call it the "party barn") includes "floor-to-ceiling windows, poplar accents with exposed beams, a unique suspended, swinging sofa and more," per Taste of Country. It also features, "3-4 miles of professionally graded trails that are accessible by automobile, ATV," or horseback. A perfect place to raise a big family!
"By the time I was four years old, there wasn't really a song on the radio that I did not know all the words to," Rhett told Apple Music Country. "That's all I wanted to do, was sit in the living room and have dad play every country song on the radio... It was kind of destined... I think I would have always done something in music because it was just so part of my childhood and so part of my dad's history."