The Real Meaning Behind 'Bunch Of Nothing' By Eric Church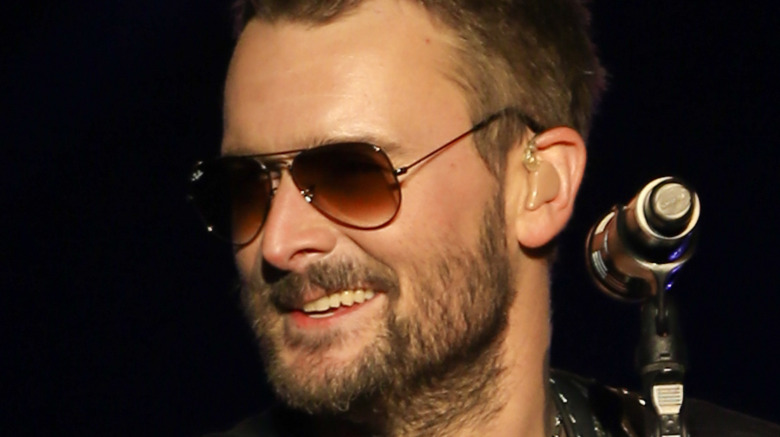 Shutterstock
Ever since coverage of the highly anticipated April 2021 release of singer-songwriter Eric Church's latest album Heart & Soul, the country music star's lofty new project has been talked about by critics and fans alike. Church's seventh studio record, which is a three-part album that dropped April 16, was borne from an experiment the performer conducted during a month in a secluded North Carolina cabin, in which he and his production team purportedly set the challenge to write and record a song per day, every day. As Church himself explained in an April 2021 interview with Apple Music, the three-parter — broken up into Heart, &, and Soul respectively — is to date his "favorite project" so far in his career, one in which he "put it all out there" like never before as a musician. 
At the time of this writing, major publications are just releasing their reviews of Heart & Soul, but that doesn't mean that country music fans across the globe might not have already formed their opinions on it. The release of select tracks like the Grammy-nominated "Stick That in Your Country Song," "Bad Mother Trucker," and "Through My Ray-Bans" have certainly fueled speculation about the greatness (or possible mediocrity) of Church's latest proffering. But more fervent fans of Church might be turning towards previously unreleased tracks like "Bunch of Nothing" to quench their thirst for Heart & Soul's heralded release.
Eric Church's 'Bunch of Nothing' is a honky-tonk take on advice following a breakup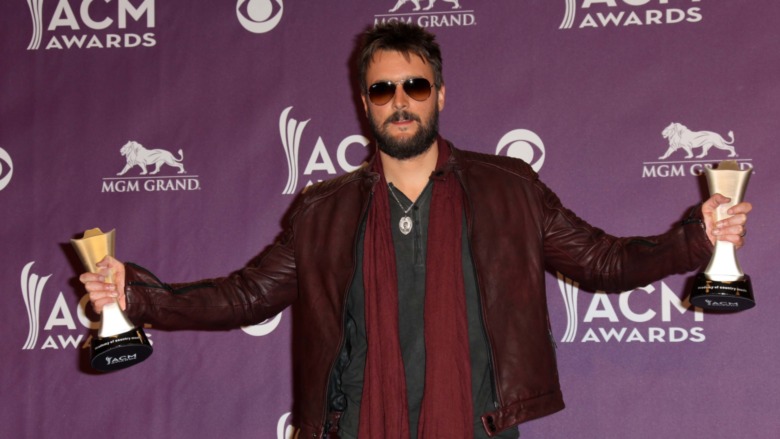 Shutterstock
According to the lyrics listed on the crowdsourcing site Genius, "Bunch of Nothing" seems to be sung from the perspective of Eric Church speaking to the song's subject, presumably a friend. Verses like "I had a situation like you got" indicate that Church is advising and consoling the subject of the song — a person who has just broken up with a woman who, like Church has seemingly experienced, was "a woman gone bad." In that vein, Church knows "a whole lotta 'bout a lil' somethin', somethin'," but at the same time knows a "whole bunch of nothing 'bout that." The reason? Because breakups and feelings are complicated.
While this might be the case, it seems that Church's alter-ego in "Bunch of Nothing" still has a remedy for what ails the song's subject. Not only that, but the cure lies in one of the song's later verses: "I'll help you get to where I am / Get you going full throttle, and leanin' on the bottle / And some bait in a coffee can." Translation? It's going on a boat and going fishing — presumably in "the Clinch river," where Church knows how to "find his bass." (Bass, in this case, meaning fish — though allusions to a "six string Martin" guitar lend itself for a double musical meaning.) Or, more broadly, Church's advice is finding solace in the things you love to do in order to move on.