The Strange Reason Miranda Lambert Is Performing With Chris Stapleton Instead Of His Wife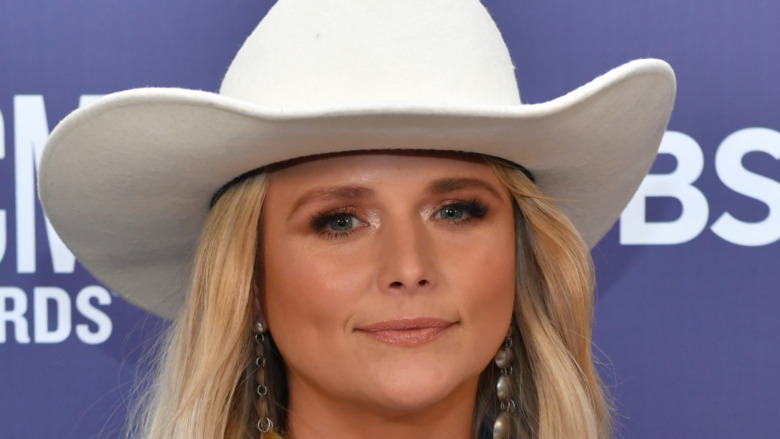 Jason Davis/Getty Images
Chris Stapleton and his wife Morgane Stapleton were set to perform the touching tribute to their late dog, titled "Maggie's Song," at the Academy of Country Music Awards on April 18, 2021. However, there was a last-minute change to the lineup, as People reported. Just minutes before the ACMs were about to hit the air, it was announced that Miranda Lambert would replace Morgane for the performance due to a "prior doula commitment."
Lambert took the stage at Nashville's famous Bluebird Café for the performance instead. Anyone who has lost a beloved pet can relate to "Maggie's Song," which appears on Chris' latest album Starting Over. The song tells the story of their late rescue dog's life. The Boot reports the lyrics to the song start out: "Let me tell you a story / About an old friend of mine / Somebody left her in a shopping cart / In a parking lot for us to find / Just a fuzzy black pup / She was hungry and feeling alone / We put her in the back seat / Told her we were taking her home."
Morgane and Chris Stapleton have five children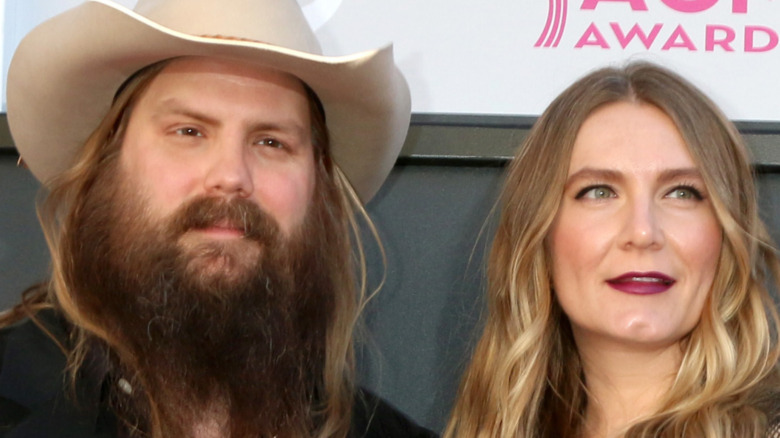 Shutterstock
Chris and Morgane Stapleton have one of the most adorable love stories in country music. They have been married since 2007 and The Boot reports they have five children: two sons, a daughter, and twin boys. So does the "prior doula commitment" mean number six is on the way? Or is she a doula assisting in a birth? That's the critical missing info fans want to know. 
Chris Stapleton is nominated for the most awards at the 2021 ACM Awards. He is up for entertainer, male artist, album, and his song "Starting Over" is nominated for song of the year, CNN reports.
"Maggie's Song" features Morgane on backup vocals, which Miranda Lambert performed in her place. In an interview with the Los Angeles Times in November 2020, Chris talked about how hard the song is for him to sing. He said, "It's all true stuff. There's no embellishment in it," before saying, "That one was hard to sing. I kept crying through a lot of it."
With the lyrics below, we can see how hard it would be for either Chris or Morgane Stapleton to get through the song without tearing up. "It was raining on a Monday / The day that Maggie died / She woke up and couldn't use her legs / So I laid down by her side / She put her head on my hand / Like she'd done so many times / I told her she was a good dog / Then I told her goodbye / Run, Maggie, run."