Katy Perry Reveals The Truth About American Idol 'Diva Problem' Rumors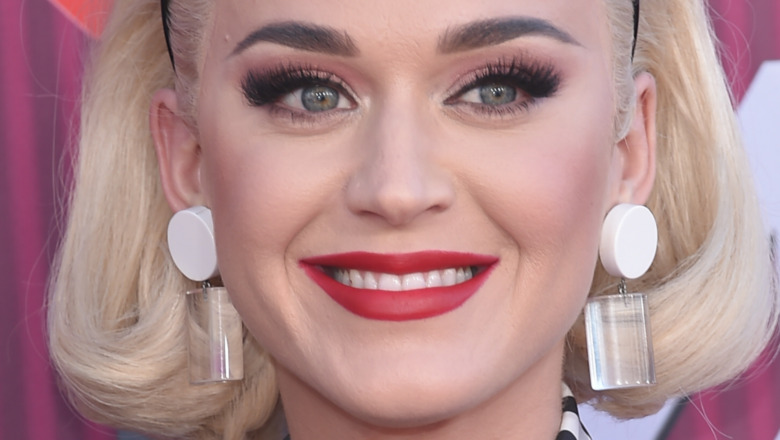 Shutterstock
Katy Perry hasn't been immune to being labeled a diva in her career. The star's been forced to dodge diva rumors multiple times since she shot to fame when "I Kissed A Girl" hit the airwaves in 2008, and notably raised a few eyebrows in 2011 when her tour rider was leaked online by The Smoking Gun. The rider — which is a list of requests to be fulfilled by the venue — was said to be 45 pages long and reportedly banned chauffeurs from looking at her or for asking for autographs, as well as forbidding carnation flowers in her dressing room.
Perry addressed the rider in a 2011 interview with USA Today, where she was forced to deny that she was a diva and made it clear many of the requests didn't even come from her. "The whole driver thing, I have no idea where that came from. My response was, 'Just change it. Make it not so silly!'" she said, admitting asking for no carnations came from her sister. "Anyone who knows me knows I'm easygoing. I'm just an entertainer. I'm not asking for the sun to shine at night," Perry added.
But that wasn't the only time she was hit with diva allegations. In March 2018, OK! claimed the star supposedly made "diva demands" as a judge on American Idol, though Gossip Cop denied similar reports in September 2020. So, what is Perry herself saying about Idol's "diva problem?" Read on to find out.
'American Idol' does have divas, according to Katy Perry
Katy Perry confirmed on Twitter on April 18, 2021 that American Idol does have at least one diva on the set — but she's not it. The star posted a jokey backstage video as she got ready for the show and quipped in the caption, "The rumors are true #americanidol has a diva problem and it's [Lionel Richie] and [Luke Bryan]," with an eye-roll emoji. In the video, she revealed it was less than an hour before showtime, but she was the only judge ready to go.
"I'm leaving my trailer to go and check on Luke because he's back," Perry explained, referring to Bryan missing a show the week prior because the country star had a positive COVID-19 test. But when she arrived at his trailer, she realized he wasn't there. "He's not even here yet?" a confused Perry asked. The mom-of-one then took a trip to find Richie before the show got under way, only to be told that he hadn't arrived either. "Am I the only one that shows up!?" the "Smile" hitmaker shouted. She then encouraged fans to tune in and vote before jokingly signing off, "Whatever."
Looks like Perry's putting her male co-stars to shame in the punctuality department!