How Much Is Steven Yeun Really Worth?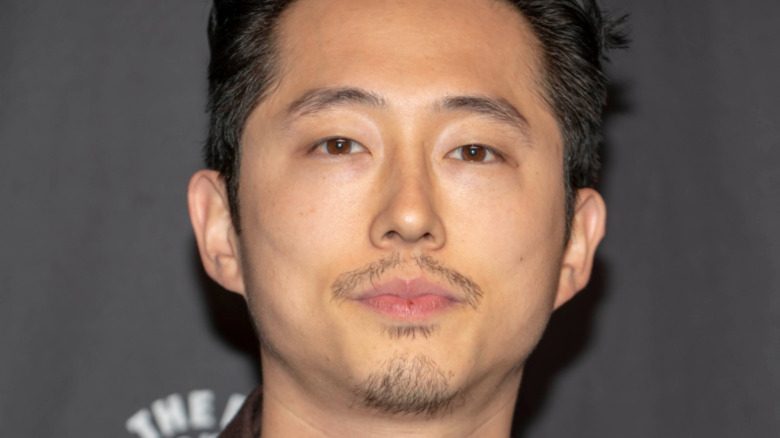 Shutterstock
Steven Yeun has been subtly capturing the attention of audiences for years with his various acting roles. Most notably, Yeun played pizza delivery boy-turned-resourceful group member Glenn Rhee on The Walking Dead and most recently, immigrant farmer Jacob Yi in the critically-acclaimed film Minari, according to IMDB.
Born in Seoul, South Korea, Yeun's family emigrated to North America in 1988, per the Detroit Free Press. The Yeun family first moved to Regina, Saskatchewan in Canada before eventually settling in Troy, Mich., which is where the actor spent most of his adolescence and early adulthood. It was actually Yeun's immigrant experience that spurred his knack for acting. The actor, who was 5 years old at the time of their move, according to Interview, told The Late Show With Stephen Colbert (via the Los Angeles Times) that he did not speak English when his family relocated. 
According to his parents, Yeun's first words he learned in English were "don't cry" because that's what people told him when he was upset. "And I probably went inward from [kindergarten] on," Yeun told Colbert. "Not to be sad about it, but yeah — that was mask work, starting there." Now, having spent years honing this burgeoning talent, Yeun must be paid the big bucks, so what's his net worth?
We predict bigger paychecks in Steven Yeun's future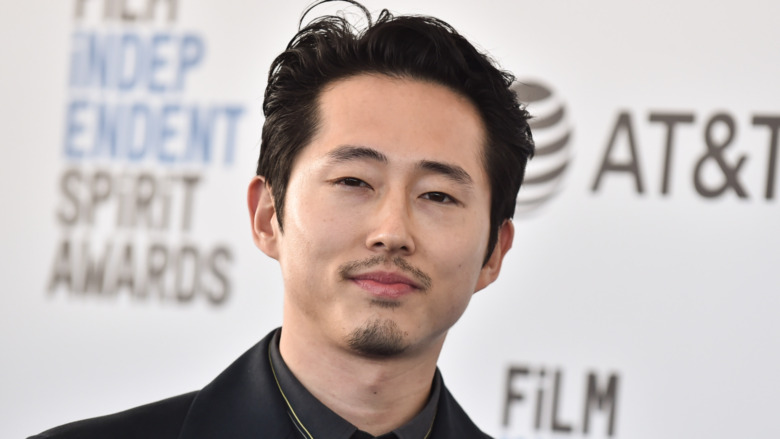 Shutterstock
After moving to Los Angeles in 2009, according to Interview, the actor scored three commercial spots, auditioned for an ABC pilot that was not picked up, guest-starred on The Big Bang Theory, and landed his big break role as Glenn Rhee on The Walking Dead — all within six months. Now, with several award nominations and even an Oscar nomination for Minari under his belt, Yeun's net worth has got to reflect his acting chops, but he was not struggling before the indie movie premiered, either.
According to Celebrity Net Worth, the 37-year-old actor is worth $4 million. In 2016, Forbes estimated that Yeun's salary was $60,000 per The Walking Dead episode, which may or may not have increased with Yeun's growing popularity amongst the show's millions of fans. Yeun also has an impressive property portfolio. He's owned a few homes in the Los Angeles area, including a downtown loft and a house in Los Feliz. The Minari star most recently bought a Pasadena home for a cool $3.3 million in 2020, per Variety. While it's not clear on how much Yeun was compensated for his other film work on projects like Okja, Sorry to Bother You, and Burning, it's safe to say that Yeun has a pretty comfortable lifestyle and can expect bigger paychecks after his award-nominated (hopefully winning!) work from Minari.