Inside The Tragic Death Of Jake Anderson's Father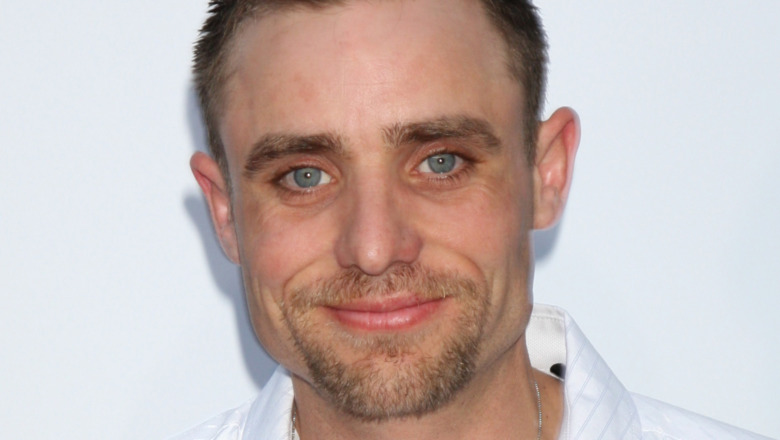 Shutterstock
Deadliest Catch's Captain Jake Anderson may be riding the waves as the Saga's skipper now, but there was a time when he was devastated by the loss of family members. Those who follow Deadliest Catch may remember that barely a year after his sister, Chelsea Dawn Anderson, died in 2009, he was hit with the news that his father, Keith Anderson, had disappeared, per Komo News. At the time, he was working as a deckhand on the Northwestern.
What many probably won't remember is that mere weeks after Jake got word that his dad had vanished, Captain Phil Harris had a stroke while offloading crabs from the Cornelia Marie. Miraculously, the skipper came out of his medically induced coma and spent five days with his loved ones, per People, before he died.
Jake Anderson was challenged to the hilt, struggling with feelings of jealousy, as he watched Josh and Jake Harris saying goodbye to their father while he was going through the same tragedy, per Entertainment Weekly. So what happened to Dr. Keith Anderson, and did his family ever find closure?
Putting the pieces of Keith Anderson's death together
Keith Anderson's disappearance grabbed headlines and stirred emotions as his disappearance affected his son, Jake Anderson, so profoundly. The 63-year-old had never spent a night away from his wife of 43 years, according to Komo News, and he also had a close relationship with his family. Per Perez Hilton, Jake said, "My relationship with my dad has always been good," while his brother Chris revealed that on the day of Keith's disappearance, "we had our regular cup of coffee together."
The story behind the story is a real tear-jerker. Keith had reportedly become addicted to Oxycontin after rotator cuff surgery, per Perez Hilton. Only six months later, he broke four ribs and was again put on the drug. He became hooked, even though he tried to wean himself off, and was also dealing with the upcoming first anniversary of his daughter's death. Jake divulged, "He always felt that my sister's disease was his fault." 
According to Perez Hilton, Keith left to meet his drug dealer. Komo News reported that his cellphone was found in a muddy puddle near his house and his abandoned truck was discovered a few weeks later in a remote area of Skagit County. In 2012, a hiker found the remains of Keith's body. Daily Mail dished that no one has ever been arrested for Keith's murder. Jake's Deadliest Catch bio states that he made great strides in his career as a result of the tragedy.
If you or someone you know is struggling with substance abuse and mental health, please contact SAMHSA's 24-hour National Helpline at 1-800-662-HELP (4357).