Demi Lovato Breaks Silence On Frozen Yogurt Backlash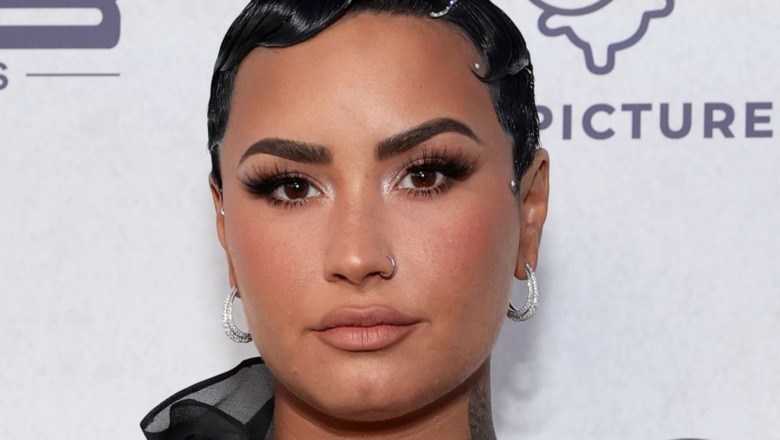 Rich Fury/Getty Images
There's a lyric in the song "Chin Up" by the band Yoke Lore that goes, "I wish you were happy in your skin," which came to mind when news broke on April 19, 2021, that Demi Lovato had basically told a Los Angeles frozen yogurt shop where they could shove what Lovato referred to as "diet offerings," as TMZ reports.
She took to her Instagram Stories on Sunday, April 18, to blast The Bigg Chill, a Los Angeles-based yogurt shop, writing, "This screams diet culture and I won't be gaslit by the media or anyone who says otherwise I don't need to feel guilt free about anything this is what I was talking about and this is directly from their own page @thebigchillofficial."
In the video, she posted a photo of sugar- and gluten-free offerings being advertised by the yogurt shop. She also wrote, "Finding it extremely hard to order froyo from @thebiggchillofficial when you have to walk past tons of sugar free cookies/other diet foods before you get to the counter," as TMZ reported.
Demi took it even further, creating the hashtag #dietculturevultures, announcing her intention to call out brands that she thinks are praising disordered eating, as People reported.
The Bigg Chill responded to Lovato, who called the entire interaction "triggering and awful," according to People.
So what did The Bigg Chill have to say to Lovato? And how did she respond?
Demi Lovato is basically "Sorry, Not Sorry"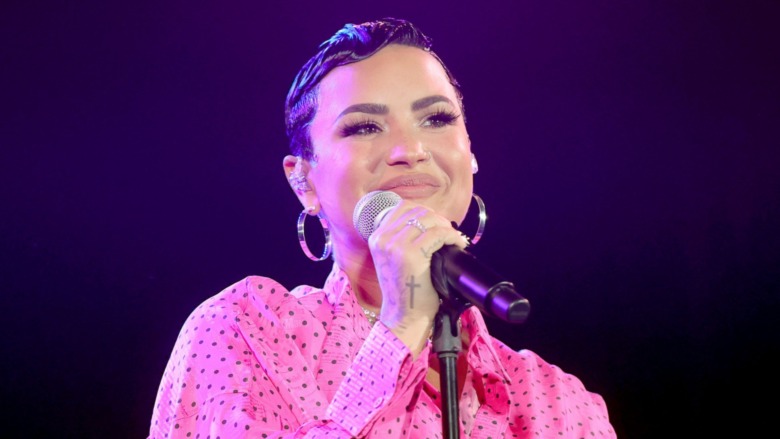 Rich Fury/Getty Images
The Bigg Chill reached out to Demi Lovato through Instagram. Lovato shared screenshots of the DMs on her Instagram stories, People revealed. "We carry items for Diabetics, Celiac disease, Vegan and of course have many indulgent items as well," they said. "We are not diet vultures. We cater to all of our customers' needs for the past 36 years. We are sorry you found this offensive."
The yogurt shop also clarified that the photo Lovato posted was from 2016 and not currently sold in their stores, TMZ reported. What did the "Sorry, Not Sorry" singer have to say to that?
"...The whole experience was triggering and awful. You can carry things for other people while also caring for another percentage of your customers who struggle DAILY just to even step foot in your store," she wrote. "Don't make excuses, just do better."
Later on, Lovato seemed to backpedal, writing, "When it's not super clear, the messaging gets confusing and being in LA it's really hard to distinguish diet culture vs health needs." She asked for clearer messaging from the yogurt shop and concluded, "Keeping this transparent even tho I'm done."
Though Lovato wasn't done. She took to her Instagram again to say, "I'm sorry that I got the messaging wrong. I'm sorry that I may have disappointed some people... I walked into a situation that didn't sit right with me, my intuition said speak up about this, so I did," Twitter account @PopCrave tweeted.