How Dolly Parton Really Makes Her Money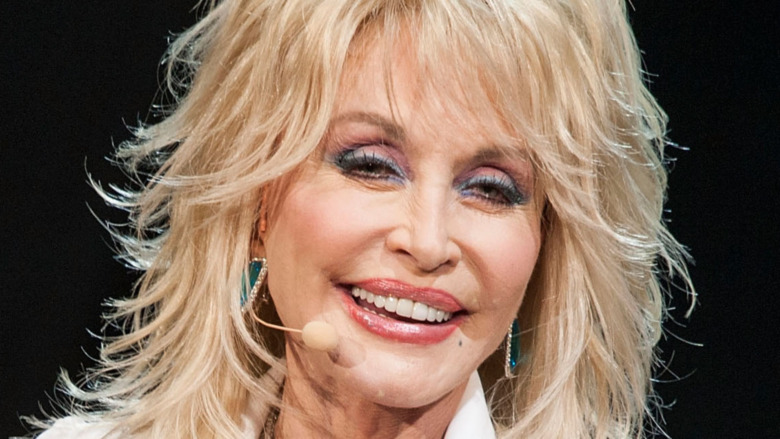 Valerie Macon/Getty Images
Pint-sized legendary country singer Dolly Parton is a major force to be reckoned with. During her time in the spotlight, she has managed to win over the hearts and minds of most with her charismatic charm, larger than life personality, and spunky wit. But there's another word that comes to mind when thinking about the blonde bombshell: MONEY.
As reported by The Things, Parton has managed to accrue a substantial net worth for herself during her successful career... to the tune of $500 million large. CHA-CHING. However, she is adamant that she does not derive any of her own self worth from her personal possessions or the amount of money in her bank account — a lesson her mother taught her when she was a child. "That's a philosophy that my mother instilled in us. We were poor, but she'd say, "I don't want to hear that. We are not poor, just because we don't have money. We're rich in attitude, we're rich in spirit, we're rich in love," Parton told Vogue in 2016.
Still, it's no secret that, when it comes to money, she's got plenty of it. But make no mistake — while her career in music is definitely responsible for a large chunk of her financial success, that's just the tip of the iceberg when it comes to Parton's fortune. Keep reading after the jump to learn about Parton's many money-making business ventures.
Dolly Parton wears many hats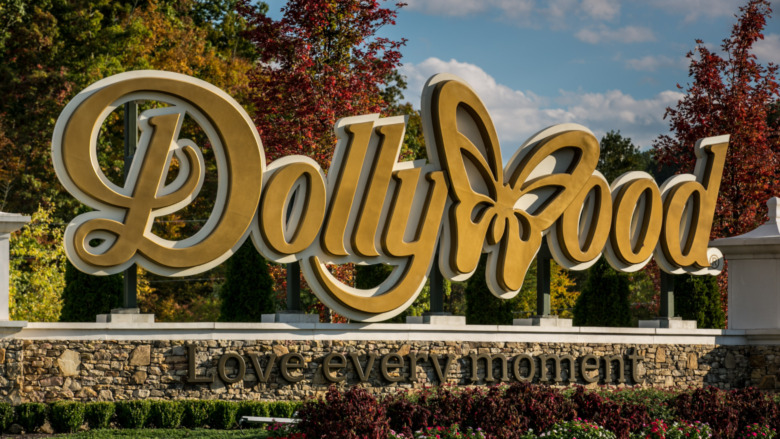 George Rose/Getty Images
As reported by The Things, Dolly Parton diversified her portfolio in 1961 when she opened her very own theme park alongside Herschend Family Entertainment, aptly named Dollywood. Since then, she has expanded her offerings to include other entertainment parks and venues, including Dollywood's Splash Country, Dollywood's DreamMore Resort, Dollywood's Smoky Mountain Cabins, and many others (per Knox News).
The famous singer also carved out a successful acting career for herself, starring in various films and television shows including well-known projects like 9 to 5, Steel Magnolias, Joyful Noise, and Straight Talk.
But that's not all. Parton also inked not one, but two lucrative deals with the popular streaming service Netflix, which allowed her to produce a documentary about her life and create a television series, Dolly Parton's Heartstrings, a project that aims to tell the stories that spurred Parton to write some of her famous songs including "Jolene" and "Two Doors Down," per Prevention.
Dolly Parton knows her worth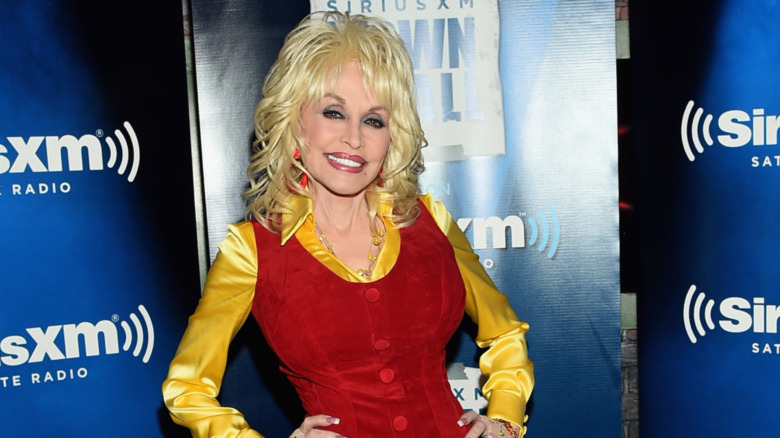 Rick Diamond/Getty Images
But perhaps Dolly Parton's biggest tool for making money is simply her strong belief in herself, or at least that's what writer Alexis Reliford argued in a piece she wrote for Refinery29, citing the many times throughout her career that Parton stood up for herself. 
As the saying goes, "ya gotta know when to hold 'em and know when to fold 'em," and that's exactly what Parton did when she walked away from a deal with the king of rock 'n' roll, Elvis Presley, who wanted to record a cover of her iconic song "I Will Always Love You." In an interview with CNBC in Junes 2016, Parton famously recalled how hard it was to walk away from the deal after learning that Presley expected the rights to half of the publishing. "And I said, 'Well this has already been a hit for me and this is in my publishing company and I can't give you half of it,' and he said, 'Well then we can't do it,'" she revealed. No doubt a difficult decision that would later repay her tenfold. 
Still, Parton remains humble about her ability to make sound business decisions. Parton credits her late father for her business savvy. "Daddy was real smart when it came to knowing the value of a dollar and how to make a deal, whether it was a horse trade or whatever," she explained to Rolling Stone. Either way, it doesn't appear Parton plans to slow down anytime soon!