Billie Eilish Teases New Music. Here's What We Know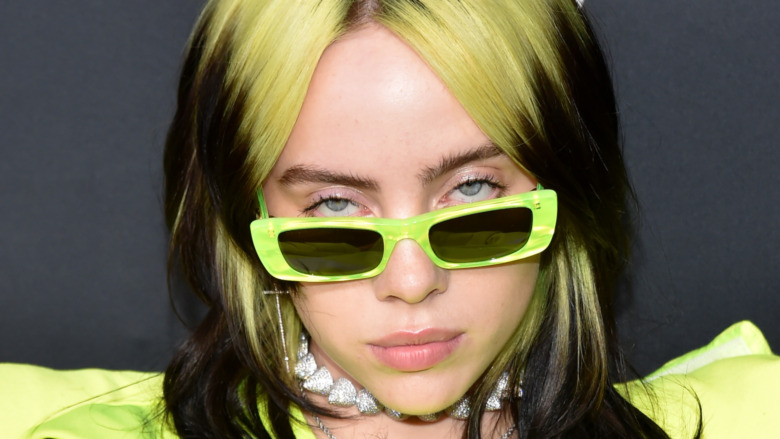 Shutterstock
Teen sensation Billie Eilish is one of music's biggest breakout stars in recent years. After the release of her debut EP, Don't Smile At Me, her career has continued to introduce itself to new audiences around the world. Her debut album released in 2019, When We All Fall Asleep, Where Do We Go?, topped the charts on the U.S. Billboard 200 and earned herself a bunch of accolades. At the Grammy Awards the following year, Eilish cleaned up and won five out of the six awards she was nominated for, including Best New Artist and Album of the Year.
Eilish has since treated listeners to a bunch of new singles, one of them being the theme song for the latest James Bond film No Time To Die, which went by the same name. Her most recent single, "Therefore I Am," dropped in November 2020.
Eilish's untitled second studio album is highly anticipated and it comes as no surprise. The "Bad Guy" singer has, however, been teasing fans on social media about the upcoming project. Keep reading to find out more.
Billie Eilish has informed her followers that something is coming very soon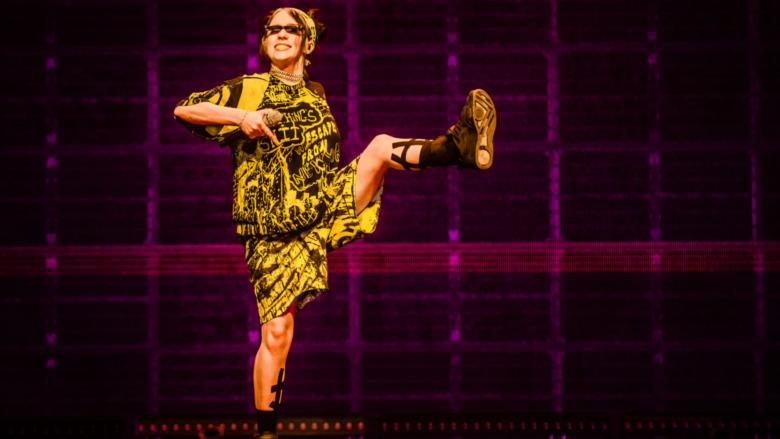 Shutterstock
On April 19, 2021, Billie Eilish took to Instagram to update fans with a new photo of herself. The "My Future" hitmaker posed in front of a plain dark backdrop and wore a creamy button-up cardigan. Eilish showed off her wavy shoulder-length blonde hair and sported a full fringe. She gazed to her left with a smile and accessorized with necklaces and earrings. Eilish kept her caption very simple, writing, "things are comingggg," which could hint at new material being released sooner than we all think. The post certainly didn't go unnoticed by her 81.6 million followers and racked up more than 10.8 million likes in the span of 11 hours.
This isn't the first time the award-winning star has teased new music. On Feb. 3, 2021, she used the same social media platform to tease her sophomore album. With the caption "almost done," she attached a grainy snapshot of her inside what looked to be a recording studio. 
According to Music News, Eilish reportedly said her new album will likely consist of 16 tracks. The outlet also noted that she expressed on her Instagram Story in December 2020 that a new era would take place in 2021. "It will be the end of an era. I'm gonna give you a new era. I have announcements to make, I've got some s**t to put out," she said. All we can say is, we're ready when you are, Billie!