What Billie Eilish's My Future Is Really About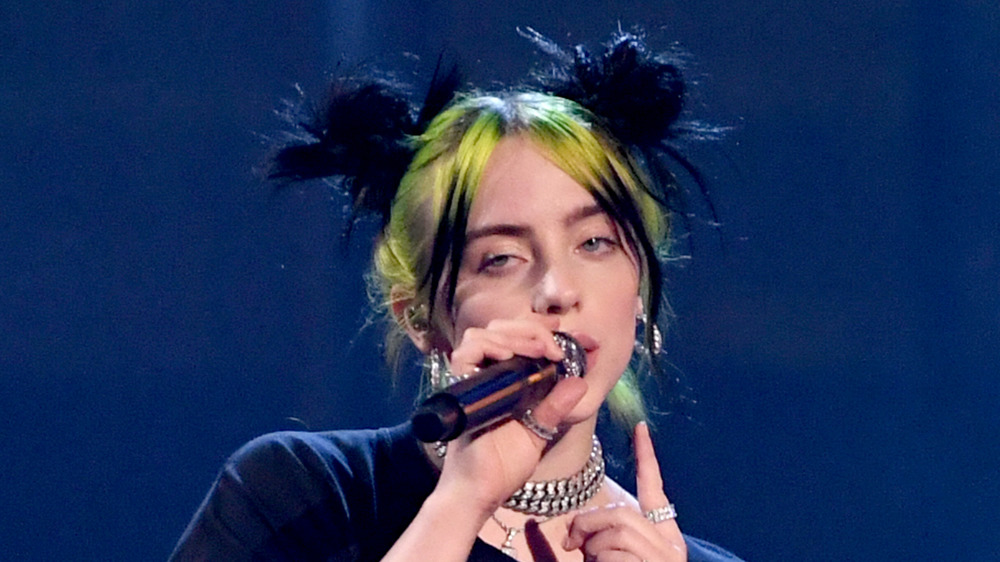 Kevin Winter/Getty Images
Are you a fan of Billie Eilish's super popular tunes? If so, then you'll be happy to hear that there's a very good chance that she'll be entertaining her listeners for years to come. She's already achieved a stunning level of success and doesn't seem to have any intention of slowing down any time soon. Indeed, while some of her songs are arguably controversial, she also manages to make history with her music. And with each new song that she releases, she seems to reveal a little (or a lot) more about what she thinks about the world around her. Her lyrics also depict who she is as a person who's transformed from a teen into a young woman, while she details where she is at each point in her life.
Just take a listen to "Therefore I Am," in which she takes control while singing, "Get my pretty name out of your mouth / We are not the same with or without / Don't talk 'bout me like how you might know how I feel." And if you've found yourself crooning along to "Bad Guy," then you'll know she reflects on fake behavior by singing, "I'm that bad type / Make your mama sad type / Make your girlfriend mad tight / Might seduce your dad type / I'm the bad guy, duh."
With such personal meaning behind Eilish's other songs, there's no doubt that you're curious about the real meaning behind "My Future."
Billie Eilish reveals where her 'head was at' while writing My Future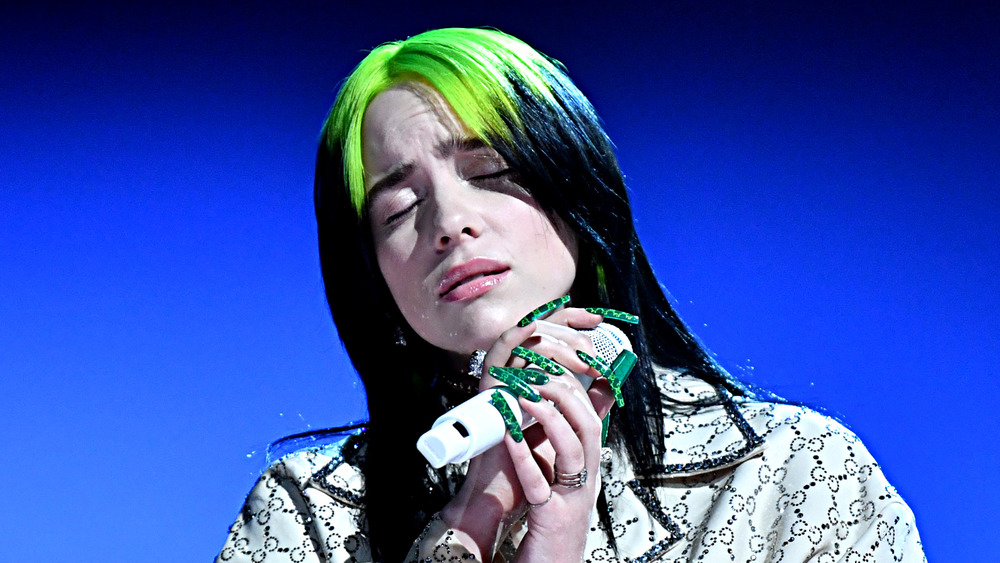 Emma Mcintyre/Getty Images
After the successful reception of Billie Eilish's songs in the past, the singer decided to drop "My Future" in July 2020. The single seemed to be a hit with fans and received a positive "critical reception," according to NME. The outlet also noted that the song "was written in just two days," which is seriously impressive, considering it's such a thoughtful and touching tune. "Do you understand? / I've changed my plans," Eilish sings in the song, which reflects a journey that many can surely relate to. She continues in the chorus by telling listeners, "'Cause I, I'm in love / With my future / Can't wait to meet her / And I, I'm in love / But not with anybody else / Just wanna get to know myself."
The star opened up about the meaning behind the song, saying that the lyrics reflect "exactly where my head was at..." And where exactly was that? Well, she explained that at the time, she was feeling "hopeful, excited, and a craaaazy amount of self-reflection and self-growth."
Eilish has been honest about her struggles with depression, telling Rolling Stone that she was in a dark place when she happened to find fame. "It's funny," she said. "When anyone else thinks about Billie Eilish at 14, they think of all the good things that happened. But all I can think of is how miserable I was. How completely distraught and confused. Thirteen to 16 was pretty rough."
We're happy to hear that the star is feeling more hopeful these days.
If you or someone you know is struggling with mental health, please contact the Crisis Text Line by texting HOME to 741741, or call the National Alliance on Mental Illness Helpline at 1-800-950-NAMI (6264).