Britney Spears Is In Hot Water Over Her Controversial Instagram Post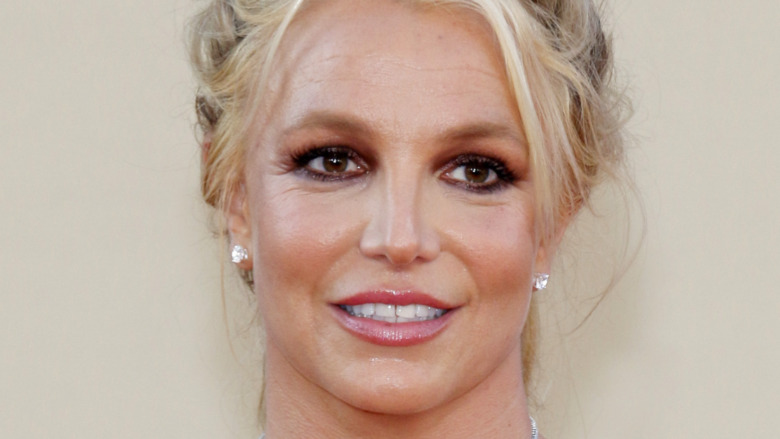 Shutterstock
Britney Spears is no stranger to facing controversy for a variety of reasons and her fans have been increasingly concerned with her social media presence. In February 2021, followers tried to decode a message that Spears put on her Instagram page when she shared a shot of a Scrabble board and asked, "Can you find a word that isn't actually a word ???? Sometimes it's fun to make ones up," she wrote. Several thought this to be a cry for help. 
In March 2021, Spears did a Q&A and made the surprising admission that she never owned the car she wanted (and let's be honest — she has enough cash for it). "My dream car is probably a Bentley. I've never owned one or driven in one," she revealed. Many fans commented, pointing the blame at Spears' father, Jamie Spears. The singer has been battling her father over her conservatorship and fans started the #FreeBritney movement, which they have become incredibly passionate about. 
Jamie has also been vocal against his critics. "It's up to the court of California to decide what's best for my daughter. It's no one else's business," he said (per Page Six). "I have to report every nickel and dime spent to the court every year. People are being stalked and targeted with death threats. It's horrible. We don't want those kinds of fans." Keep scrolling to find out why fans are going crazy over Britney's latest post.
Britney Spears on Black Lives Matter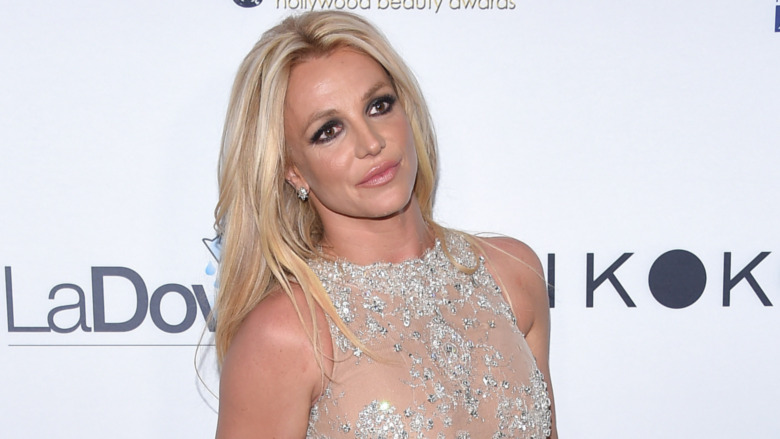 Shutterstock
Britney Spears is the latest celebrity to throw her support behind the Black Lives Matter movement, which is more commonly known as "BLM." In April 2021, the singer shared a filtered shot in black and white showing a Black man sitting alone in the back of the bus with a face mask. He held a sign that read, "White people have generational wealth. Black people have generational trauma. #WeAreNotTheSame." The comments section of Spears' post was split, with many thanking the singer for using her platform to raise awareness. "Britney!! Yes I didn't think I could love you more!!! Thank you for this. Britney for President!!" one fan gushed.
Several others suggested that someone from Spears' team posted the shot. "If ppl didn't believe you were being controlled, they sure do now," one Instagrammer suggested. A few more accused the songstress of posting misleading information and categorizing people incorrectly. "Agree, however not all white people have generational wealth, and not all black people have generational trauma," one follower wrote. "Whattttt.??? Not all white ppl come from wealth. And not all black ppl have trauma. So that is false," a second follower chimed in. "Hi. White person here and I also have generational trauma," one more added. "Ignorant thing to post." As of this writing, it does not appear that Spears has commented on any of the posts to clarify the post's true intent.