The Real Meaning Behind 'Long Live' By Florida Georgia Line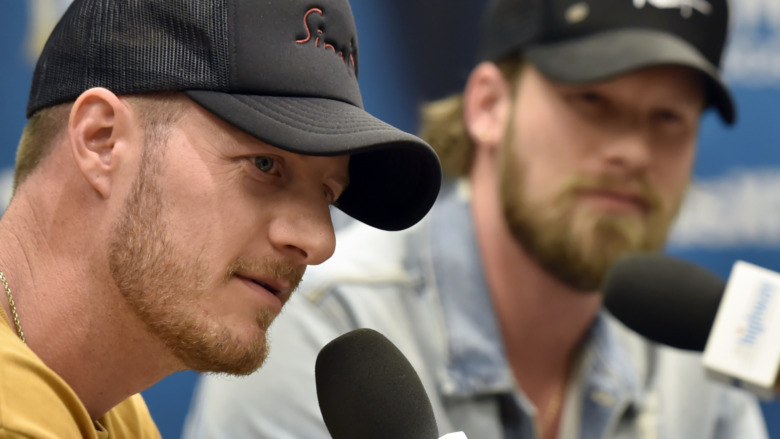 David Becker/Getty Images
Country music fans are very familiar with Florida Georgia Line, the duo behind hits like "Cruise" and "H.O.L.Y." Tyler Hubbard and Brian Kelley started 2021 with a bang when they announced plans to release solo music, but reassured fans on Instagram they were not breaking up. Kelley said the coronavirus pandemic gave him a lot of time for "soul-searching" (via Billboard), and a break from churning out songs.
"Me and you have had conversations three or four years ago, and this has kind of been a lifelong dream of mine," Kelley said. "But I kinda felt like I started writing an album once I started writing again in August and had a couple of songs that I started writing that I just felt like maybe I'm supposed to sing these and probably have a project, an outlet for these to come out on."
Hubbard said Kelley's solo tunes "sounded amazing," and told fans "we're gonna continue our journey." He added, "We've kind of created this freedom around ourselves to where we can do whatever we want to do creatively and musically, so it's a lot of fun ... It's a beautiful place to be." While Kelley and Hubbard are exploring their separate sounds at the moment, their song "Long Live" takes fans back to simpler times when going solo was just a twinkle in the duo's eyes. 
Keep reading to find out what the track really means.
Florida Georgia Line gets nostalgic on 'Long Live'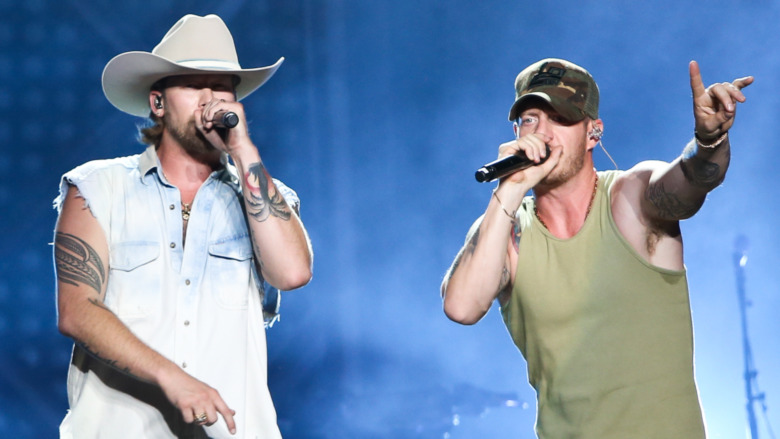 Shutterstock
Florida Georgia Line might be country music megastars, but they went back to their roots on "Long Live." Tyler Hubbard and Brian Kelley are certainly not above old pickup trucks, dirt roads, and parking lot parties. As they sing (via Genius), "Yeah, it's a Friday night, we circled up/It's going down 'round these pick up trucks/Yeah, it's cold cans and Dixie cups/Just out here doin' what we've always done," fans are transported back to simpler times with a cold drink in hand.
The duo opened up about their feel-good single, telling CMT, "This one is for the nights you never want to end. It's a celebration of all the good times with great friends and cold drinks," they said. "We had a lot of fun reminiscing when writing, and hope it takes our fans back too! Kick back with your loved ones, turn it up, and relive some of your glory days while making new memories. Long live!"
Kelley was excited to throw back to the earlier days of the group's career. "This song has a throwback, Here's to the Good Times vibe, kind of from our first record," he told Billboard in November 2020. "It was a throwback, but kind of new and fresh, and it just feels like an anthem. It's easy to sing along to it. Ever since we wrote it, we couldn't stop singing it."