The 'Corny' Way Riz Ahmed Proposed To His Wife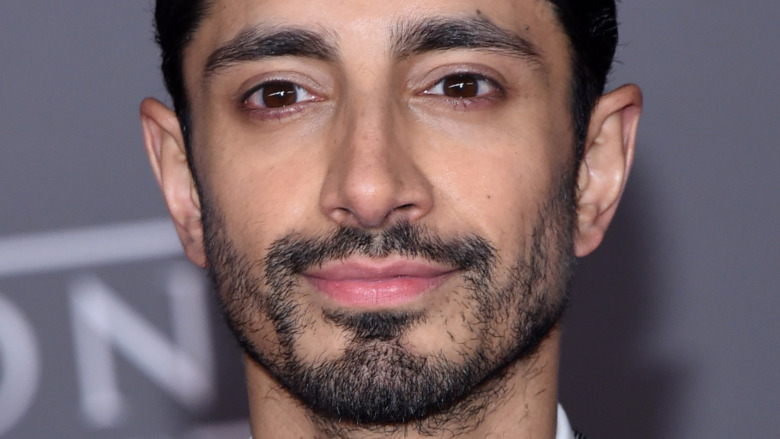 Shutterstock
Sound of Metal might have earned Riz Ahmed an Oscar nomination, but that's not the only good thing that the film brought into his life. In January 2021, Ahmed revealed that he had secretly married author Fatima Farheen Mirza during the coronavirus pandemic. "We did it in our backyard, which is nice in lots of ways," he told Jimmy Fallon at the time. "And I think the nicest thing about it was you didn't have 500 aunties hanging around you, pinching your cheeks."
Ahmed first met his wife in a cafe while preparing for his physically and mentally demanding role in Sound of Metal. "We just both sat down at the same table in a cafe, where we both turned up to write," he explained. "We were both jostling over the same laptop plug points, like a very modern way of meeting."
The actor described how they "struck up a friendship" and then "reconnected down the line," sparking a romance. "But it's weirdly one of the many things about preparing for this role [in Sound of Metal] that was so special. It just brought a lot of goodness into my life," he shared.
So, after such a rom-com worth meet cute, how did Ahmed pop the question?
Riz Ahmed prepared a wordy surprise for his wife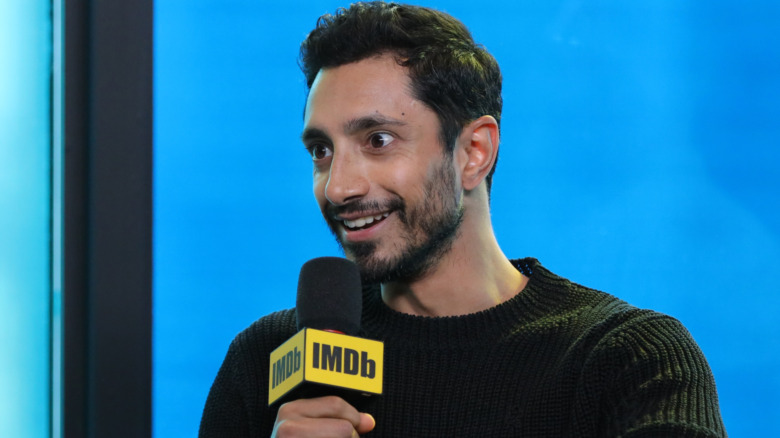 Rich Polk/Getty Images
As it turns out, Riz Ahmed's proposal was just as adorable as his meet cute with Fatima Farheen Mirza, as he told Jimmy Kimmel in April 2021. "We went out to the park, one of the few things we could do at that point in lockdown, and we kind of had a little picnic and you know, I popped the question," Ahmed told Kimmel. "And she looked up and was like, 'You're joking.'"
The actor admitted that Mirza might have thought he was kidding because of the "corny" set-up. "Maybe the way I proposed didn't help because she's a novelist, she's amazing with words," he continued. "She loves a bit of Scrabble. So we were actually playing Scrabble and I did that corny thing where I stole all the correct letters up and spelled out 'Will you marry me?' " Ahmed explained.
Luckily for him, it wasn't too "corny" for Mirza to say yes, and Ahmed expressed how happy he was that they could have a "super intimate" wedding during lockdown amid the coronavirus pandemic.