The Real Reason Demi Lovato Is Facing Backlash For Her 4/20 Posts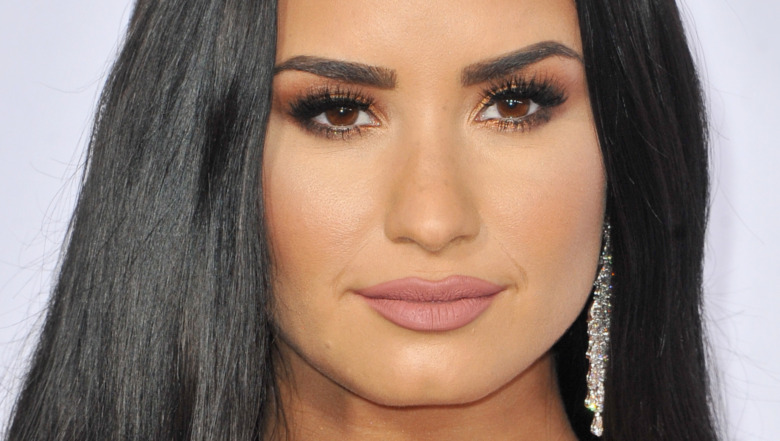 Shutterstock
Demi Lovato became the face of a different kind of sober with the release of her 2021 album, Dancing with the Devil ... the Art of Starting Over. Through the album and via her YouTube docuseries of the same name, Lovato opened up about her ongoing struggle with sobriety. Lovato has struggled with addiction for years, but they came to a head in 2018 when she nearly died from an overdose. 
On Dancing with the Devil ... the Art of Starting Over, there's a song titled "California Sober." She explained the concept during an CBS Sunday Morning interview shortly after the album's release. "I think the term that I best identify with is California sober," she said. "I really don't feel comfortable explaining the parameters of my recovery to people, because I don't want anyone to look at my parameters of safety and think that's what works for them, because it might not."
She continued, adding that the "complete abstinent method isn't a one-size-fits-all solution for everybody." Despite the fact that Lovato has been working to take control of her own narrative, living in the public eye comes with a certain amount of scrutiny and Lovato faced quite a bit of backlash following some controversial 4/20 posts in April 2021. Lovato posted a series of photos on her Instagram Story of herself smoking a bowl in a hammock near the beach, with the caption "Happy 4/20," and people had some thoughts.
Demi Lovato's sobriety is raising some eyebrows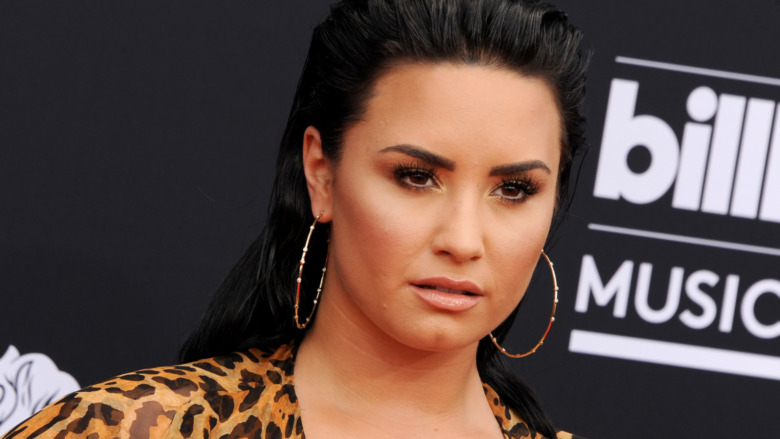 Shutterstock
In celebration of the cultural phenomenon that is 4/20 — April 20th is widely considered "Weed Day" — Demi Lovato posted some photos of her celebrating by smoking a bowl. However, in light of her own struggle with sobriety, people had thoughts. "I wonder if Demi Lovato is concerned her 4/20 post might be triggering for people who are actually trying to stay sober (like real sober, not California sober)," one person tweeted.
"Is this triggering to truly #sober people?" Perez Hilton tweeted over a screenshot of one of Lovato's posts celebrating 4/20. "#DemiLovato glamorizes her #CaliforniaSober lifestyle, which has been heavily criticized by those in recovery. Happy 4/20, she says to them!"
Despite criticism from fans, loved ones, specialists, and even her manager, Lovato seemingly remains steadfast in what she believes is best for her. "I've learned that shutting a door on things makes me want to open the door even more," she explained while touching on her unconventional approach to sobriety in her 2021 documentary (via People). "Telling myself I can never have a drink, or smoke marijuana is setting myself up for failure because I am such a black-and-white thinker. I had it drilled into my head for so many years that one drink was equivalent to a crack pipe."
If you or someone you know is struggling with substance abuse and mental health, please contact SAMHSA's 24-hour National Helpline at 1-800-662-HELP (4357).