How Much Is Andrew Rannells Actually Worth?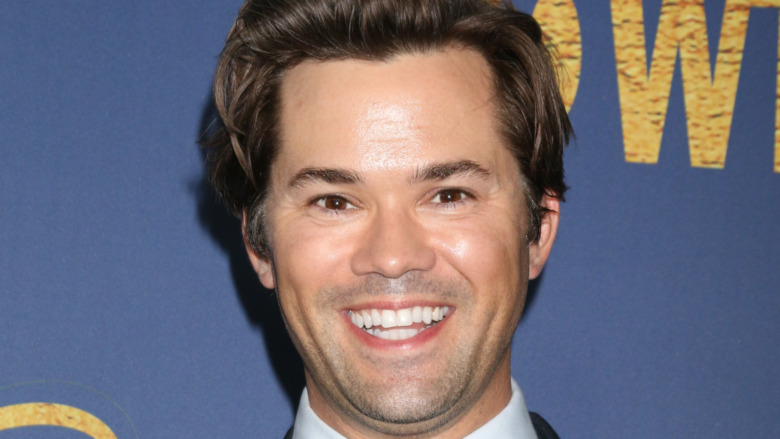 Shutterstock
From starring in the original Broadway cast of The Book of Mormon to becoming a regular guest star on HBO's Girls, Andrew Rannells has managed to make a name for himself onstage as well as onscreen. While it was his starring role in The Book of Mormon that really put him on the map in 2011, Rannells actually made his Broadway debut several years earlier. According to Playbill, Rannells first appeared on the Great White Way in 2005 as a replacement in Hairspray for the male lead role, Link Larkin. He appeared on Broadway one more time before his big break, this time in Jersey Boys as a replacement for the role of Bob Gaudio.
Prior to his Broadway days, Rannels paid his dues performing in regional musical productions, including Hedwig and the Angry Inch and Miss Saigon. He also lent his voice to popular animated shows like Pokemon and Yu-Gi-Oh, classics for any kid in the early 2000s (via Showbiz Cheatsheet). "All these years later looking back, those little wins that I got were what kept me going," Rannells wrote in his 2019 memoir (via Entertainment Weekly). "But it's always the stuff that gets skipped over."
Rannells has certainly made it now — but Girls has been off the air since 2017, and Broadway has been shut down since March 2020. With his traditional revenue sources at a standstill, how has the star been able to get by?
Andrew Rannells has done movies, TV, and even wrote a book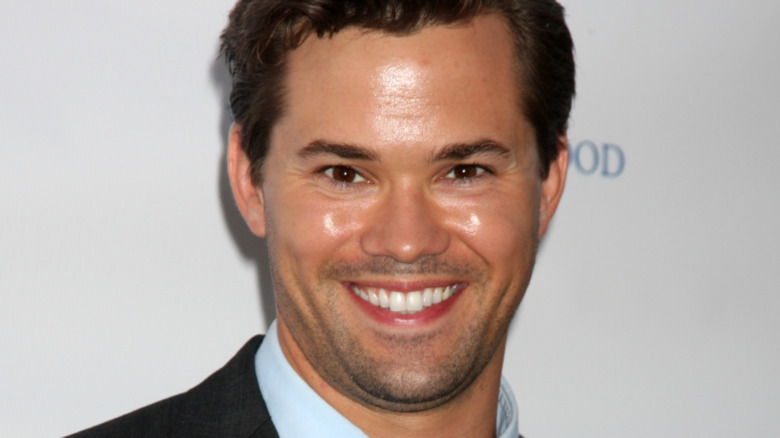 Shutterstock
According to Celebrity Net Worth, Andrew Rannells has a net worth of $4 million. But rather than living off of his savings during the COVID-19 era, Rannells has made lemonade out of lemons — and by lemonade, I mean cold, hard cash.
Rannells starred in the Ryan Murphy films The Boys in the Band and The Prom, which were both released on Netflix in late 2020. He also currently stars as Blair Pfaff in the Showtime series Black Monday and has even returned to voice acting, voicing Matthew McCall in Netflix's hit animated series Big Mouth. And on April 16, 2021, The Hollywood Reporter broke that Rannells would be a recurring star in Tina Fey's upcoming comedy series Girls5eva, about a '90s girl group who reunites more than 20 years later.
Rannells also released his first memoir, Too Much Is Not Enough, in 2019, telling stories of his life pre-fame. "Yes, I was poor. Yes, I was jobless," Rannells wrote (via Entertainment Weekly). "But I had everything to look forward to." And he was right. No matter what obstacles he faced, Rannells was always able to find a solution.