Darren Goldstein Reveals How The Pandemic Tanked This Sarah Silverman Musical - Exclusive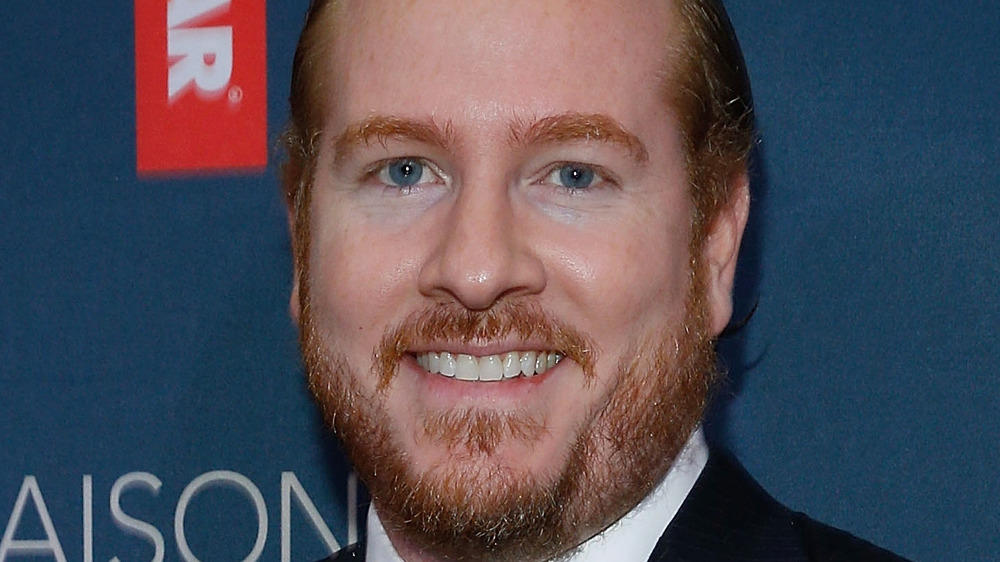 John Lamparski/Getty Images
2020 was unprecedented for a plethora of reasons, and actor Darren Goldstein has been adjusting to life amid industry-wide shutdowns and the necessity for social distancing. Goldstein is perhaps best known for playing antagonist Oscar Hodges on The Affair and businessman Charles Wilkes on Netflix's Ozark, but he's also a seasoned theater performer with a diverse Broadway résumé under his belt. In fact, Goldstein was set to star in a new theater production when the coronavirus pandemic hit, and he's been adjusting to changes within the entertainment industry since then.
While Broadway remains on hold for now, Goldstein is back in Lifetime's Death Saved My Life, a movie about a woman who fakes her own death to escape an abusive marriage. Goldstein portrays the local police sergeant whose allegiances remain unclear until the very end. Nicki Swift caught up with the actor to discuss the Sarah Silverman project he was working on before the pandemic hit, and whether he hopes to return to the stage any time soon.
Darren Goldstein on Sarah Silverman's 'The Bedwetter'
Walter Mcbride, Allen Berezovsky/Getty Images
In recent years, Darren Goldstein has made a lasting impression on screen, with roles in Lifetime's Death Saved My Life and Netflix's Ozark bringing him to a worldwide audience. That being said, the actor has a history in theater and previously performed alongside his Ozark costar Laura Linney in the Broadway play Little Foxes. And before the coronavirus pandemic shut down public spaces, Goldstein was preparing to star in a musical adaptation of Sarah Silverman's memoir, The Bedwetter.
"I was about to start a play, a musical actually, that the comedian Sarah Silverman had written," Goldstein told Nicki Swift. "I was about to start that four days before COVID hit. So everything kind of shut down on ... I want to say March 17th." He continued, "It was like Friday things shut down, I was going to start rehearsal Monday." Discussing the project further, Goldstein sadly revealed, "Actually the person who wrote the music was a guy named Adam Schlesinger, and he passed away from COVID a few weeks later. ... It was terrible. It was a terrible time." 
Schlesinger died due to complications from COVID-19 on April 1, 2020. The Atlantic Theater Company's website noted, "As for The Bedwetter, we have every intention of celebrating Adam's life and talents through this show, and are doing all we can to make that possible in the near future. ... We look forward to sharing Adam's beautiful music with all of you soon."
Darren Goldstein is waiting for life to get back to normal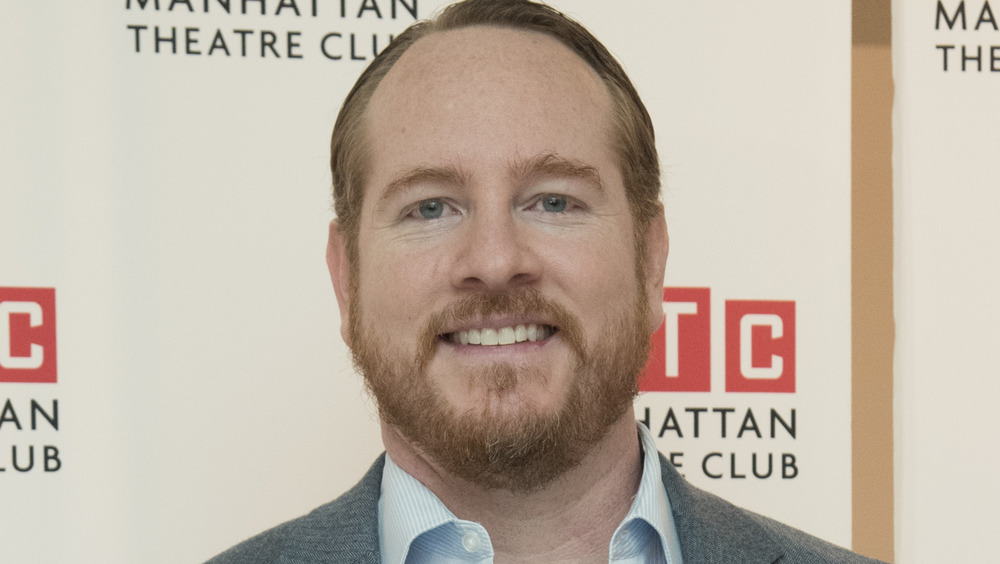 Kris Connor/Getty Images
Death Saved My Life star Darren Goldstein is hopeful that Sarah Silverman's adaptation of The Bedwetter will finally make it to the stage once it's safe to reopen venues amid the coronavirus pandemic. However, it's clear that the death of musician Adam Schlesinger – who was previously in Fountains of Wayne and wrote songs for movies like That Thing You Do! and TV shows including Crazy Ex-Girlfriend – has had a huge impact on the production. "Sarah wrote the book and the lyrics, and Adam wrote the music and lyrics, and then a playwright named Joshua Harmon wrote the play itself with Sarah," Goldstein told Nicki Swift. "And so we're hoping to do it next year at some point, but that was rough."
While Goldstein is waiting to find out when he can return to the stage, he's been navigating life in New York City with his wife, Bloodline actress Katie Finneran, and their two sons. "It's good, compared to what it was," the actor said. "I mean, it's just gotten better and better. And then you go outside, they're very good with masks and everything ... just everyone's got them on, no-one kind of misbehaves that much in Manhattan." Fingers crossed that life will return to some semblance of normalcy soon, and that fans will finally get to see Goldstein hit the stage in The Bedwetter.
For now, Death Saved My Life is available to watch on Lifetime.